'F*ck You, Then Kill Yourself': Gene Simmons Gets Blowback After Flippant Take On Suicide Rehashed After Robin Williams' Death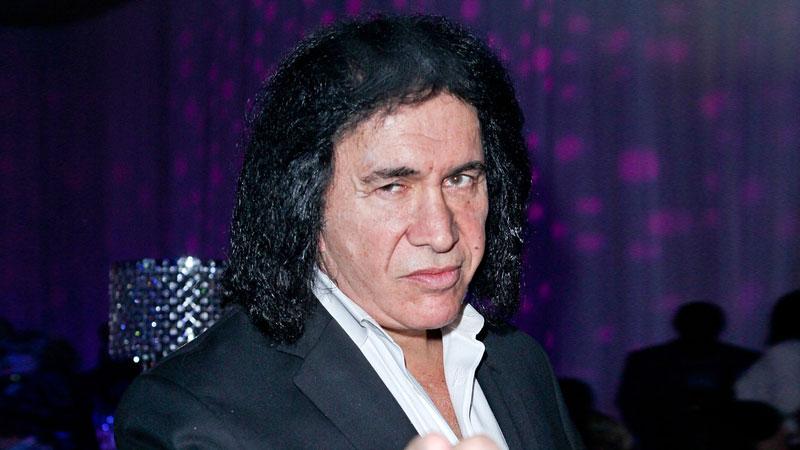 Article continues below advertisement
"For a putz 20-year-old kid to say, 'I'm depressed. I live in Seattle.' F*ck you, then kill yourself. I never understand . . . I'm the guy who says, 'Jump,' when there's a guy on top of a building who says, 'That's it, I can't take it anymore. I'm going to jump.'"
Simmons said those who threaten self-harm are likely playing things up to get attention for themselves.
"Are you kidding? Why are you announcing it? Shut the f*ck up, have some dignity and jump! You've got the crowd," he said. "By the way, you walk up to the same guy on a ledge who threatens to jump and put a gun to his head, 'I'm going to blow your f*ckin' head off.' He'll go, 'Please don't.' It's true.
"He's not that insane."
While the niche entertainer's comments initially flew under the radar, Williams' death brought back the controversial remarks from the woodwork, getting a harsh response from another rock luminary, as well as a ban from a radio network.
Mötley Crüe's Nikki Sixx called Simmons words "pretty moronic," reminding his audience on Sixx Sense, his radio show, how self-aggrandizing the 64-year-old Simmons can tend to be.
Article continues below advertisement
"He thinks everybody listens to him, that he is the God of Thunder," the "Wild Side" rocker said. "He will tell you he is the greatest man on earth, and to be honest with you, I like Gene. But in this situation, I don't like Gene. I don't like Gene's words."
Sixx, who's been open about his history of addiction and recovery, cautioned any celebrity to be judicious with their words when speaking on the delicate topic.
"There is a 20-year-old kid out there who is a KISS fan and reads this and goes, 'You know what? He's right. I should just kill myself,'" Sixx said. "For people who are depressed, there is a way out.
"There are many, many ways out and I don't want people to listen to an interview from a rock star, who's telling you the only way out is out."
The blowback from Simmons' comments also has led to a boycott on KISS songs on Australia's Triple M network, as boss Mike Fitzpatrick said that Simmons' "desperation to use mental health issues to find relevancy in a modern age is sickening," and that "depression and suicide are not topics he should be using to further his notoriety or sell records."
Article continues below advertisement
Simmons, in what might have been a preemptive mea culpa, did not rehash his take in the wake of Williams death, as he tweeted, "R.I.P. Robin Williams. A kind and generous man," as well as re-tweeting a photo of Williams with info leading to the National Suicide Prevention Hotline.
If anyone you know, is struggling with thoughts of suicide, please immediately seek help. You can speak with a skilled, trained counselor at a national Suicide Prevention Lifeline crisis center in your area, anytime 24/7 — call 1-800-273-TALK (8255).
Article continues below advertisement
Article continues below advertisement