Exclusive
'She Plowed Through A Stop Sign Without Stopping On A Dark, Backwoods Road': How A Former First Lady Killed Her Friend. Now For The First Time, The Depth Of The Cover-Up Is Exposed.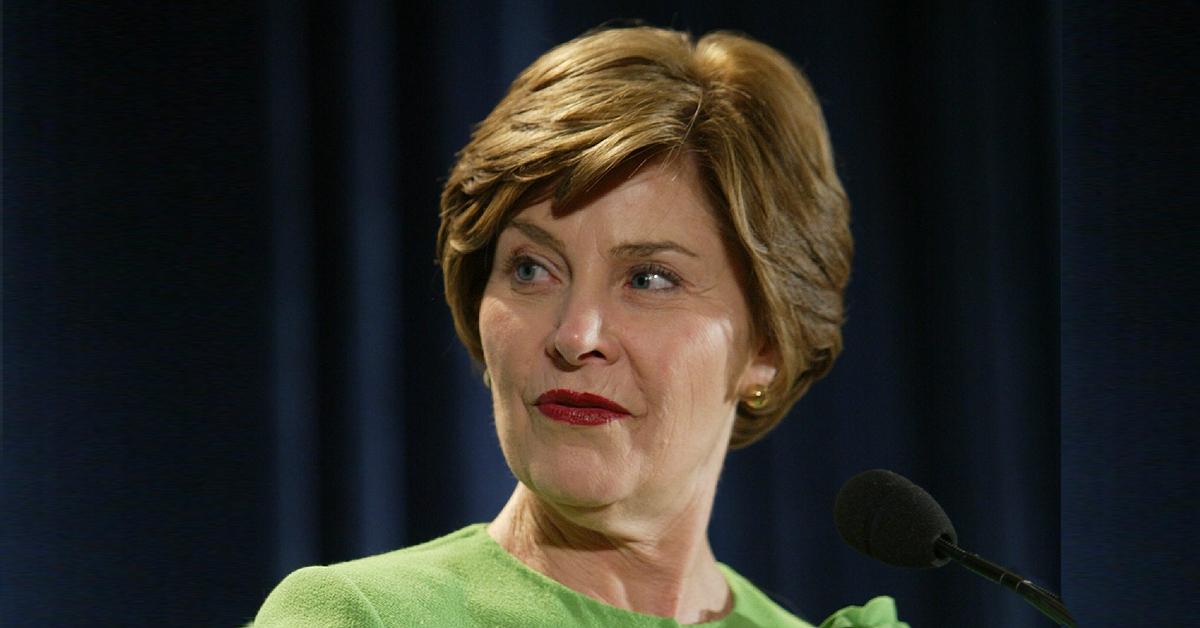 Laura Bush's accidental killing of a good friend in high school haunted her for years. Now, A new book reveals for the first time how the tragedy and the gut-wrenching anguish followed Laura, now 74, from Texas to the White House.
Article continues below advertisement
Laura Bush's teenage years growing up in West Texas should have been carefree and full of fun, but her innocence was stolen one fateful night when the car she was driving crashed head on into an oncoming vehicle, killing the driver, 17-year-old Michael Dutton Douglas, who ironically, happened to be one of her best friends.
While the 74-year-old would go on to live a celebrated life as the wife of the 43rd president of the United States, George W. Bush, thereby making her forever a part of a political dynasty, Laura's life was scarred for decades by the pain of this ghoulish accident when she plowed through a stop sign without stopping on a dark, backwoods road, on a clear night, in her hometown of Midland, Texas.
Article continues below advertisement
"It took Laura many years to forgive herself, and she didn't even tell her twin daughters, Barbara and Jenna, until they were teenagers," reveals biographer, J. Randy Taraborrelli, who writes about it in his newly released book, Grace and Steel, a copy of which was obtained by RadarOnline.com.
"She was forced into telling them when an officer from their protective detail made mention of it, never dreaming the girls didn't know. That's how painful it was for Laura,.
Taraborrelli uncovered for the first time the depths of Laura's secret shame over how she handled the aftermath of the car crash on the night of November 6, 1963, after interviews with new sources.
Article continues below advertisement
Despite her high public profile, it was thirty-seven years before the media grabbed a hold of the scandal and a newspaper published the first of many headlines to come: "Revealed! Bush's Wife Killed Boyfriend."
As the worldwide press repeated the story multiple times over the coming days, Laura relived the memories that hadn't been far from her mind every day since that night when afterwards her friends rallied around her, as she sat up in her bed in the safety of her home.
Her mom and dad wrapped their protective arms around Laura Lane Welch, as she was known then, forbid her from calling Douglas' parents or attending his funeral, since a threat of a lawsuit, which never transpired, loomed on the horizon.
Article continues below advertisement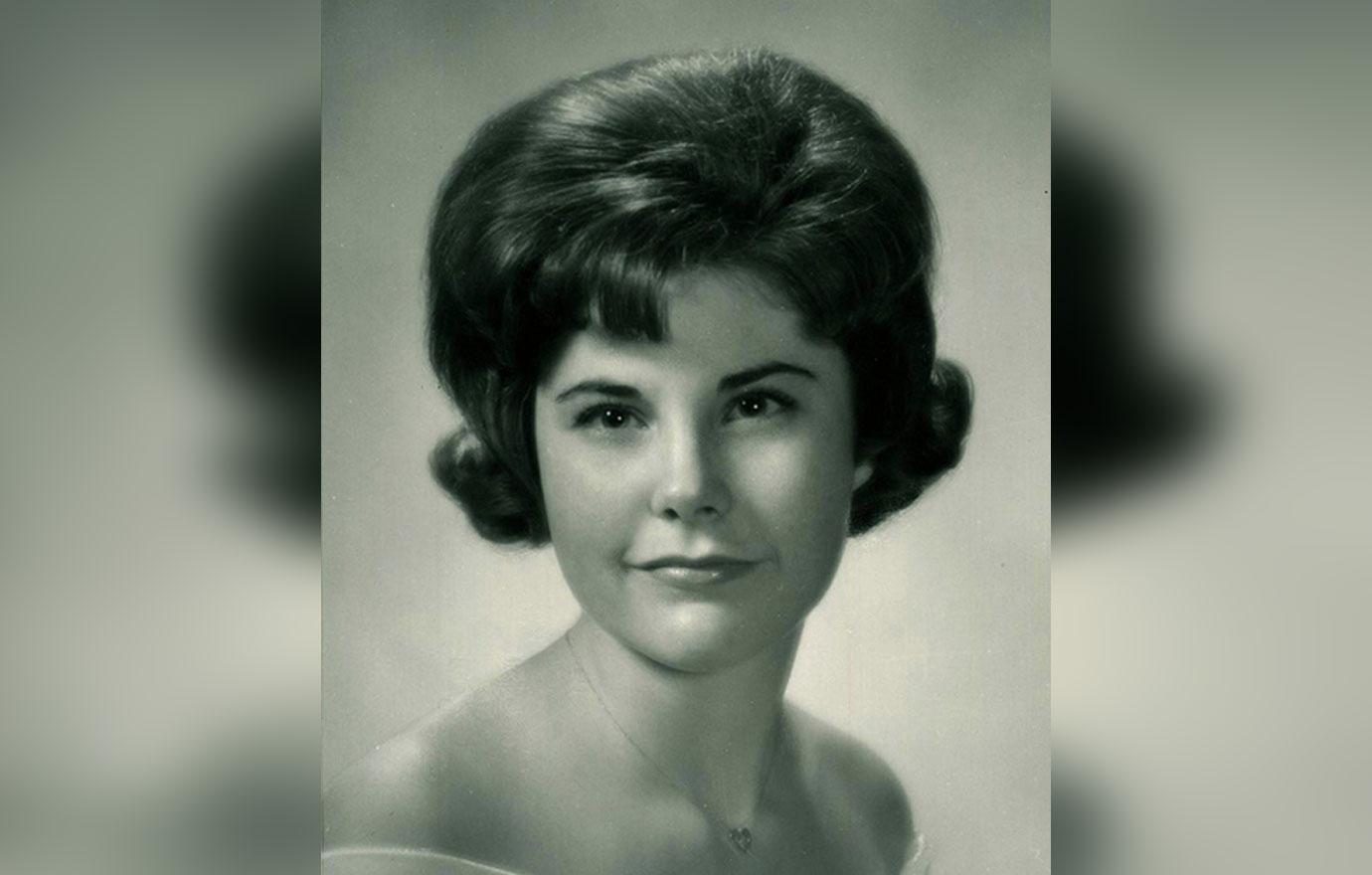 No charges were filed and Laura didn't even receive a traffic citation, which Ben Franklin, a friend of both Laura and Mike's believes was due to her dad's police department connections.
Article continues below advertisement
Franklin told author Taraborrell: "Harold (Welch) did have a lot of influence. So much so that I believe the original police records having to do with the accident were expunged at his hands. In my opinion, knowing Welch and growing up in Midland, it felt like a cover-up."
It took the Associated Press filing a freedom-of-information request in 2000, before Texas law enforcement would release the police report. RadarOnline.com has obtained the long-buried report.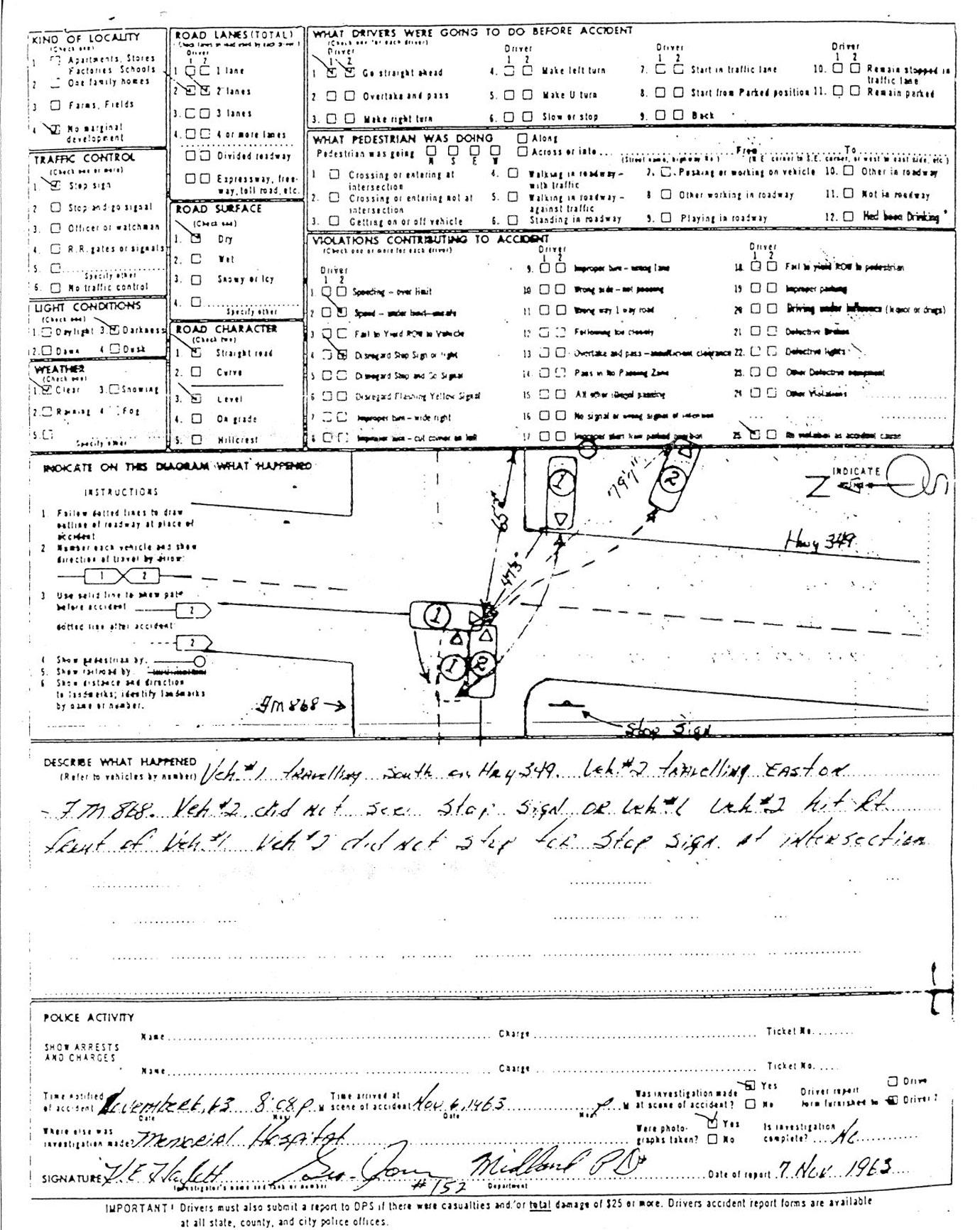 Article continues below advertisement
Douglas, a handsome football player who had been voted "Most Popular Boy" of his junior high class was not, as was reported, Laura's boyfriend, but a close friend, all the same.
As she tried to move on, Franklin, a pallbearer at Mike's funeral wasn't satisfied. He wanted closure for Laura and Mike's family, so one day with Laura and some other friends in the car, Franklin pulled up across the street from the Douglases' farm house and stopped the car.
He relayed for the first time to Taraborrelli, how he pleaded with a crying Laura to get out of the back seat and go with him to apologize to Mike's parents.
"She couldn't do it," he revealed to Taraborrelli, almost fifty years later. "I still feel that Laura should have talked to Jane Douglas, though. I'm sorry, but I will always feel that way, and I'll bet Laura today, agrees."