Jenna's Secret Heartbreak! Bush Suffered Ectopic Pregnancy After Leaving The White House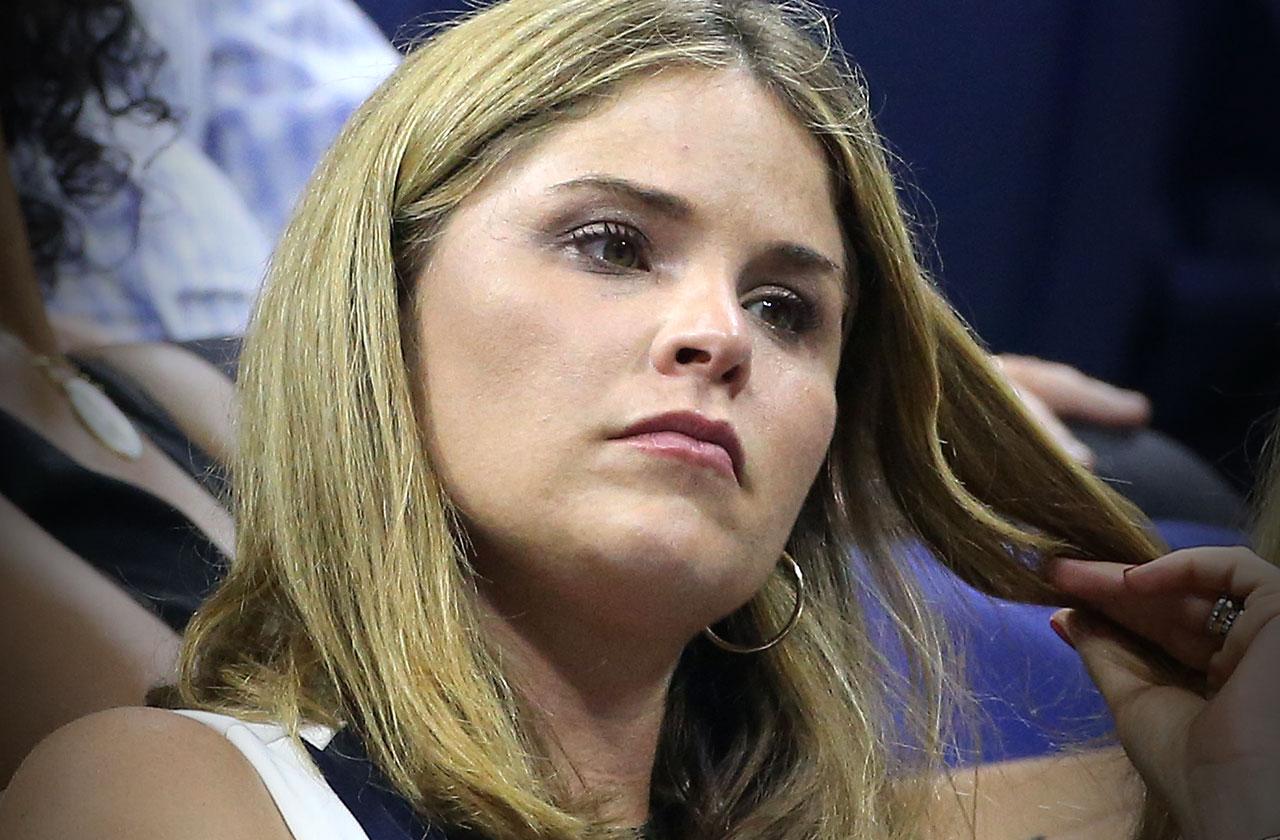 Jenna Bush Hager suffered an ectopic pregnancy before the birth of her daughter Mila, RadarOnline.com can exclusively reveal.
The former first daughter, 35, detailed the shocking tragedy in her new memoir with her twin Barbara, Sisters First, saying: "I had flown out to California to interview the actor Jake Gyllenhaal and I felt sick. Really sick. I called Henry Hager at 4 a.m. and he told me to take a pregnancy test. So I did…Back in the hotel bathroom, I laid the stick out on the counter and waited; the mark was positive. I was thrilled; it felt unbelievable because I knew how hard it had been for the women who came before me. I did the mat and realized that I was almost eight weeks – two months – along."
Article continues below advertisement
Jenna flew back to New York and saw her doctor by herself to confirm the news, as her husband was out of town. But, she asked her husband to fly back home after she received devastating news from her doctor.
"It was, she informed me, an ectopic pregnancy," she wrote. "I didn't know what the words meant. She explained that the baby was growing not in my uterus, but in the fallopian tube, which delivers the egg. And because it was so far along, I had to go straight into emergency surgery. The tube could rupture at any moment, causing life-threatening internal bleeding. 'You have an angel on your shoulder,' she said to me."
"It was crushing," she described of having surgery and losing her baby. "After I got home, I was still having a bad reaction to the anesthesia and felt horrible. I was up all night. And I cried. I cried for this loss. I lay in that bed thinking about my grandmother and my great-grandmother. I thought, How could they have done this? How could they have survived with this time after time?"
"The women in my mom's family are strong, but all the way back to my great-grandmother, the one thing that has proven very difficult for them was having children," she explained. "Both my mother and my grandmother are only children, but not by choice."
Article continues below advertisement
She revealed that her great-grandmother "buried at least two babies in the hot El Paso, Texas ground, both of whom were 'born too soon.'" Then, her grandmother "laid three children to rest after her mom, two boys and another little girl. One, named John Edward Welch, struggled for two days in Midland, Texas's primitive Western Clinic, wrapped in blankets and fed with an eyedropper."
Laura and George W. Bush also struggled to conceive her and Barbara, and even "put their names in with an adoption agency." They found out they were chosen to adopt the same day Laura found out she was expecting twins." But, she didn't have a smooth pregnancy and almost lost the twins to preeclampsia at just seven months.
"As we grew, she kept our cribs and baby furniture for years, still hoping," Jenna wrote. "'My heart,' she wrote, 'was deep enough for more."
But, the now 35-year-old twins may have been more than the former president and first lady bargained for, as they were caught underage drinking while George was serving the country.
Jenna now has two daughters, Mila, 4, and Poppy, 2, while Barbara is single and childless.
Stay with Radar for more.
We pay for juicy info! Do you have a story for RadarOnline.com? Email us at tips@radaronline.com, or call us at (866) ON-RADAR (667-2327) any time, day or night.