Death Of Robin's Older Brother Was A Low Point For Williams — Took His Life 7 Years Later, Almost To The Day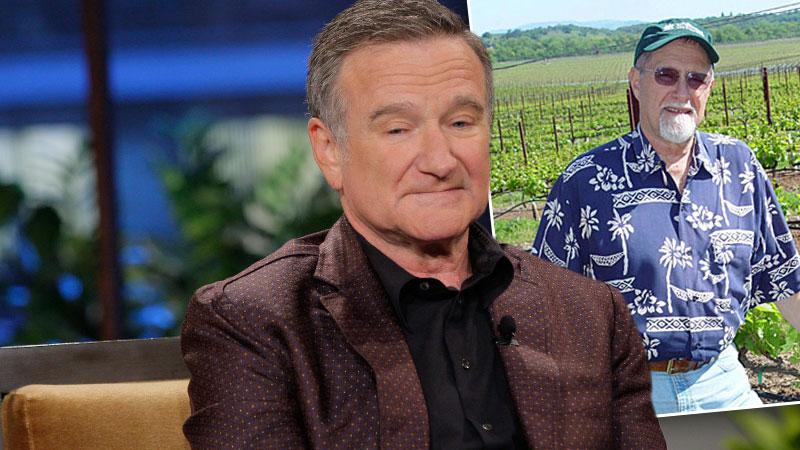 Robin Williams' eerily took his own life seven years after his older brother Todd tragically passed away, almost to the exact day.
"Todd was one of Robin's two half-brothers and his death was devastating to Robin, who was grief stricken over his passing," a friend told The National ENQUIRER.
"It's ironic that Robin died almost to the day seven years later."
Robin's brother Todd died on Aug. 14, 2007 at the age of 69 after complications from heart surgery he had a month earlier.
Article continues below advertisement
Todd was known to his family as "Toad" and passed away in a hospital close to the Toad Hollow Vineyards he founded in Healdsburg, California.
"He touched a lot of people in the winery business," Robin said of his brother's passing at the time.
"He was a man who lived a great life. He leaves a big footprint — a big footprint with a cork."
At the time of Toad's death, sources told The ENQUIRER it added pressure on Robin.
"At the time his brother's death put more pressure on Robin, who was trying to stay off alcohol," the source said.
"Robin had managed to stay on the wagon for 20 years, but in 2004 he began drinking again and was in rehab a year before Todd died. When Todd died, Robin was filming Old Dogs with Kelly Preston in Greenwhich, Conn., and Robin was going to AA meetings there in an attempt to stay sober."
Robin added, "It's in the genes. Toad was outrageous, maybe even more than me. Hard to believe, but it's true."
Article continues below advertisement
Article continues below advertisement
Article continues below advertisement