Shocking Theory: Robin Williams' Pal Rob Schneider Believes Parkinson's Disease Medication Could Have Led Star To Suicide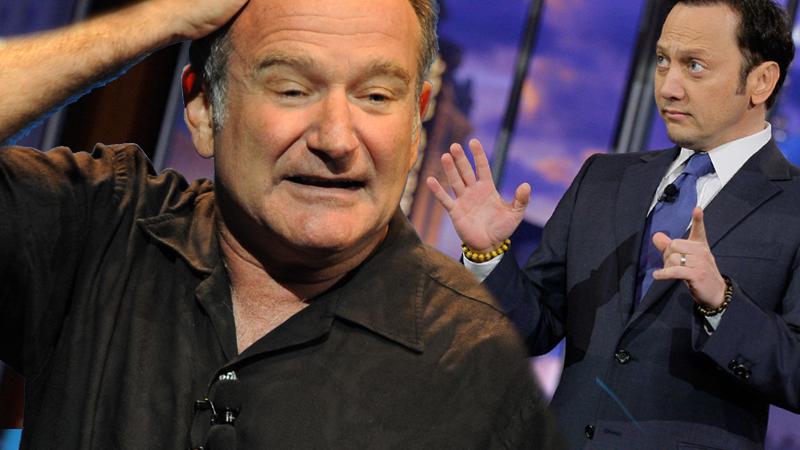 While Robin Williams' deep depression seems to have led to his suicide, a longtime friend of the late actor has offered another shocking theory about his death.
Comedian Rob Schneider, 50, who met Williams on the set of sketch show Saturday Night Live in the '80s, recently suggested that the star's medication for his newly diagnosed Parkinson's Disease could have caused him to take his own life.
"Now that we can talk about it #RobinWilliams was on a drug treating the symptoms of Parkinson's," the Grown Ups actor tweeted on August 14. "One of the side effects is suicide." (It is currently unknown which medications Williams was prescribed.)
Article continues below advertisement
Just days after the 63-year-old was discovered dead from hanging by his longtime assistant at home in Tiburon, Calif., his wife Susan Schneider (of no relation to Rob) announced her husband was secretly suffering from the early stages of the progressive neurological disorder.
An insider echoed the comedian's thoughts to the Daily Mail.
"A lot of Robin's friends are convinced that the cocktail of prescription pills he was on somehow contributed to his mental state deteriorating as quickly as it did," the source claims. "Robin had always suffered from depression and addiction but the diagnosis and treatment of his Parkinson's was new, as was the combination of drugs he was on."
Article continues below advertisement
Article continues below advertisement
Article continues below advertisement