Exclusive
Robin Williams' Haunting Final Photos: Tragic Comedian Was Snapped Looking Somber, Gaunt In San Francisco-Area Gallery Two Days Before Death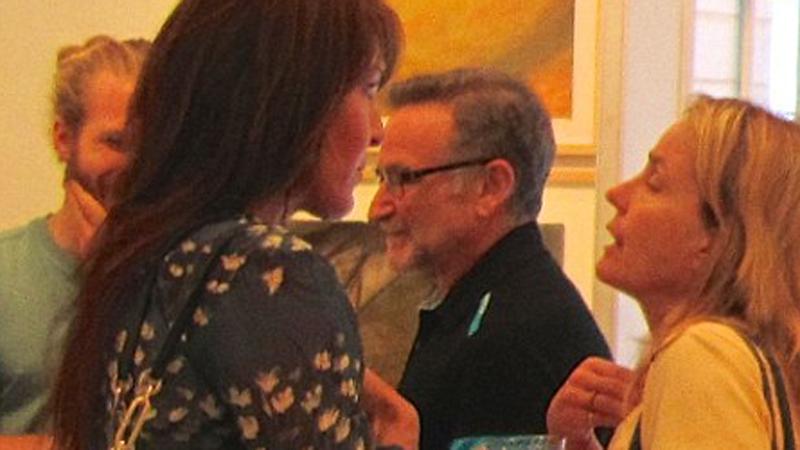 Less than two days before he tragically took his own life on August 11, Robin Williams attended an art reception at the Mine Gallery in Fairfax, Calif., RadarOnline.com can reveal.
"He was looking at art with his wife," Mine Gallery owner Amy Stock exclusively tells RadarOnline.com of the small August 9 soiree. "He seemed fine."
Indeed, the 63-year-old Oscar-winner chatted with his friend, featured artist Mark Jaeger, an insider shares with RadarOnline.com.
Article continues below advertisement
According to the Marin News, Williams' wife Susan Schneider's sons were expected to take Jaeger's ceramics class at Marin Catholic High School in nearby Kentfield this fall.
"He was so generous. Every time I talked to him, he had such a humility," Jaeger told the local newspaper. "I'm a nobody, and he made me feel like my work is important."
Despite his good spirits, Williams looks somber and stick thin in onlooker photos from the event.
Article continues below advertisement
Article continues below advertisement
Article continues below advertisement
Article continues below advertisement