Exclusive
Robin Williams Was Sleeping Up To 18 Hours A Day — Inside His Dark Depression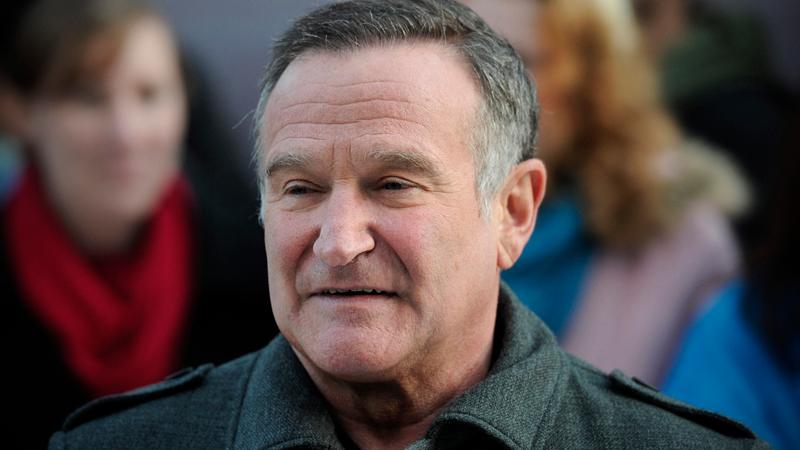 In the days before Robin Williams tragically took his own life, the beloved actor was sleeping up to 18 hours a day and had no appetite, tumbling into a dark depression that RadarOnline.com has exclusively uncovered.
"Robin had been suffering from depression and would often sleep a majority of the day and night. His bedroom had black out curtains, because Robin didn't want light in his bedroom," a source told RadarOnline.com.
Article continues below advertisement
"He wasn't eating and was just having problems getting out of bed. He would often complain that he was just so tired, even after sleeping 20 hours."
The source points to sadness in Williams' personal life, and comedy being a relief for it.
"Robin's comedic talent came from the sadness he had in his personal life . . . the laughter was his coping mechanism," the source added.
"He had been battling depression for most of his adult life . . . it was always there."
A joint investigation by RadarOnline.com and The National ENQUIRER revealed that the individual who tragically found Williams was his longtime confidante and friend, Rebecca Erwin Spencer.
Their personal and professional relationship came to an untimely end on August 11. After Williams was unresponsive to knocks on his bedroom door, Spencer, "was able to gain access to Mr. Williams' bedroom and entered the bedroom to find Mr. Williams clothed in a seated position, unresponsive, with a belt secured around his neck with the other end of the belt wedged between the closed door and the door frame," Marin County Lieutenant Keith Boyd said Tuesday​.
Article continues below advertisement
Williams also had several "superficial cuts" on his left wrist and a pocket knife found near his body.
"Mr. Williams at that time was cool to the touch, with rigor mortis present in all of his extremities, and rigor mortis positioned appropriately for the position he was located in," Boyd continued.
A "distraught" Spencer called 9-1-1 at roughly 11:55 a.m., and police arrived soon after to pronounce Williams dead.
Lt. Boyd said in Tuesday's press conference that toxicology reports are expected back in five to six weeks.
Our source added, "Everyone is obviously just stunned that Robin committed suicide . . . his family is holed up together and beginning to make plans for a very private funeral.
"There will most likely be a public memorial to celebrate his life that his fans can be a part of."
If anyone you know, is struggling with thoughts of suicide, please immediately seek help. You can speak with a skilled, trained counselor at a national Suicide Prevention Lifeline crisis center in your area, anytime 24/7 — call 1-800-273-TALK (8255).
Article continues below advertisement
Article continues below advertisement
Article continues below advertisement