Exclusive
Shattered Dream: Robin Williams & Wife Had Hoped To Have Kids Together Before His Suicide, Says Source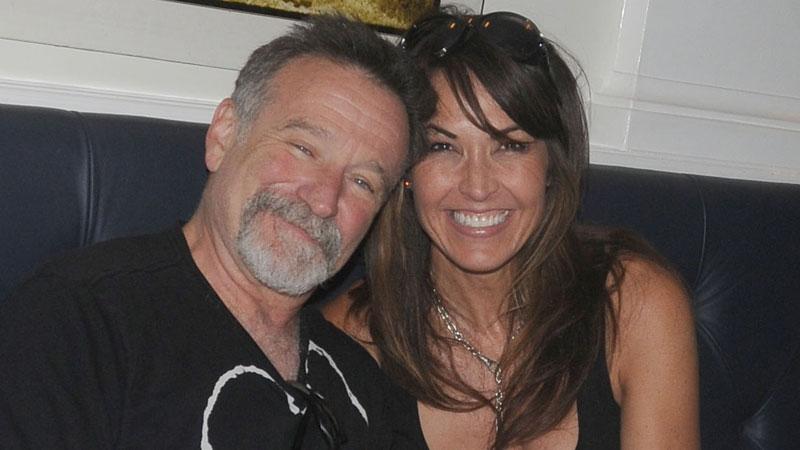 The tragic news of Robin Williams death has taken another heartbreaking twist: RadarOnline.com has learned that the iconic actor's third wife, Susan Schneider, had been hoping to start a family with the comedic genius before his sudden suicide.
"It was always a dream for Susan to start a family with Robin," an insider told RadarOnline.com. "It would have been nearly impossible for Susan to get pregnant because of her age, 50, but that didn't stop her from hoping it could happen. They could have used a surrogate or adopted."
Article continues below advertisement
But even before Williams' death at age 63, the source said, "Robin was very hesitant to have another child. He had already raised three children Zelda, 25, Zak, 31, and Cody, 23. There was also major hesitation because of his history of depression."
In addition, Williams had recently been diagnosed with Parkinson's Disease, his wife revealed on Thursday.
"Robin's sobriety was intact and he was brave as he struggled with his own battles of depression, anxiety as well as early stages of Parkinson's Disease, which he was not yet ready to share publicly," she said in a statement. "It is our hope in the wake of Robin's tragic passing, that others will find the strength to seek the care and support they need to treat whatever battles they are facing so they may feel less afraid."
Williams was found in his Tiburon, Calif. home on the morning of Aug. 11 by his personal assistant "in a clothed, seated position . . . slightly suspended" with a "belt around his neck," the Sheriff's Office confirmed, revealing that there were also "several acute superficial transverse cuts" on his left wrist.
As RadarOnline.com previously reported, Williams had told Schneider, that he had lost the will to live in the months before he sought treatment at Minnesota's Hazelden Treatment Center, and that the depression he was battling left him feeling paralyzed with pain.
Article continues below advertisement
According to the source "Robin had not relapsed and wasn't drinking before going to Hazelden. The decision was made for Robin to go to Hazelden as a last-ditch effort to get him the help he needed for a very deep depression he had fallen into."
Now, Schneider "remains in seclusion, and is partly blaming herself for Robin's suicide," the source said. "No one is blaming her. Susan shouldn't blame herself."
Article continues below advertisement
Article continues below advertisement
Article continues below advertisement