Exclusive
It Wasn't A Relapse: Robin Williams Told Wife He 'Had Nothing To Live For' Before Suicide — Summer Rehab Stay Was For 'Deep Depression,' Claims Source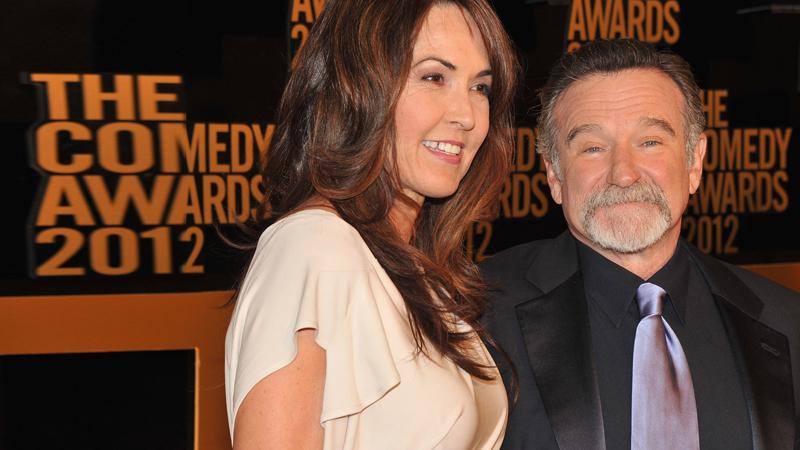 Despite reports that Robin Williams entered rehab this summer after relapsing on alcohol, RadarOnline.com has exclusively learned that the troubled actor was still sober at the time of his death, but had sought treatment for a crippling depression that left him feeling like he "had nothing to live for."
A source close to the actor tells RadarOnline.com that Williams had told his third wife, Susan Schneider, that he had lost the will to live in the months before he sought treatment at Minnesota's Hazelden Treatment Center, and that the depression he was battling left him feeling paralyzed with pain.
Article continues below advertisement
According to the source "Robin had not relapsed and wasn't drinking before going to Hazelden. The decision was made for Robin to go to Hazelden as a last-ditch effort to get him the help he needed for a very deep depression he had fallen into."
With the cancellation of his CBS show, The Crazy Ones, and financial pressures weighing, "It wasn't one thing that sent Robin spiraling back into the depression," the source said, "but a compilation of factors."
And though his wife Schneider was a source of unwavering support, it would prove to be insufficient.
"The one constant ray of light in his life, was his third wife, Susan," the source said. "He felt like he was being a burden to Susan, and told her he had lost the will to live. She did everything to help him face the depression."
In fact, the source revealed, Schneider visited her husband during his stay in Minnesota, staying near the treatment facility.
Article continues below advertisement
As RadarOnline.com previously reported, after leaving treatment the beloved actor was sleeping up to 18 hours a day and had no appetite in his final days.
Williams "would often sleep a majority of the day and night," a source said. "His bedroom had black-out curtains, because Robin didn't want light in his bedroom. He wasn't eating and was just having problems getting out of bed. He would often complain that he was just so tired, even after sleeping 20 hours."
Article continues below advertisement
Article continues below advertisement
Article continues below advertisement