Seattle Police Reopen Kurt Cobain Death Case -- New Evidence, Four Rolls Of Undeveloped Film, Uncovered In Cops Evidence Vault Spark Probe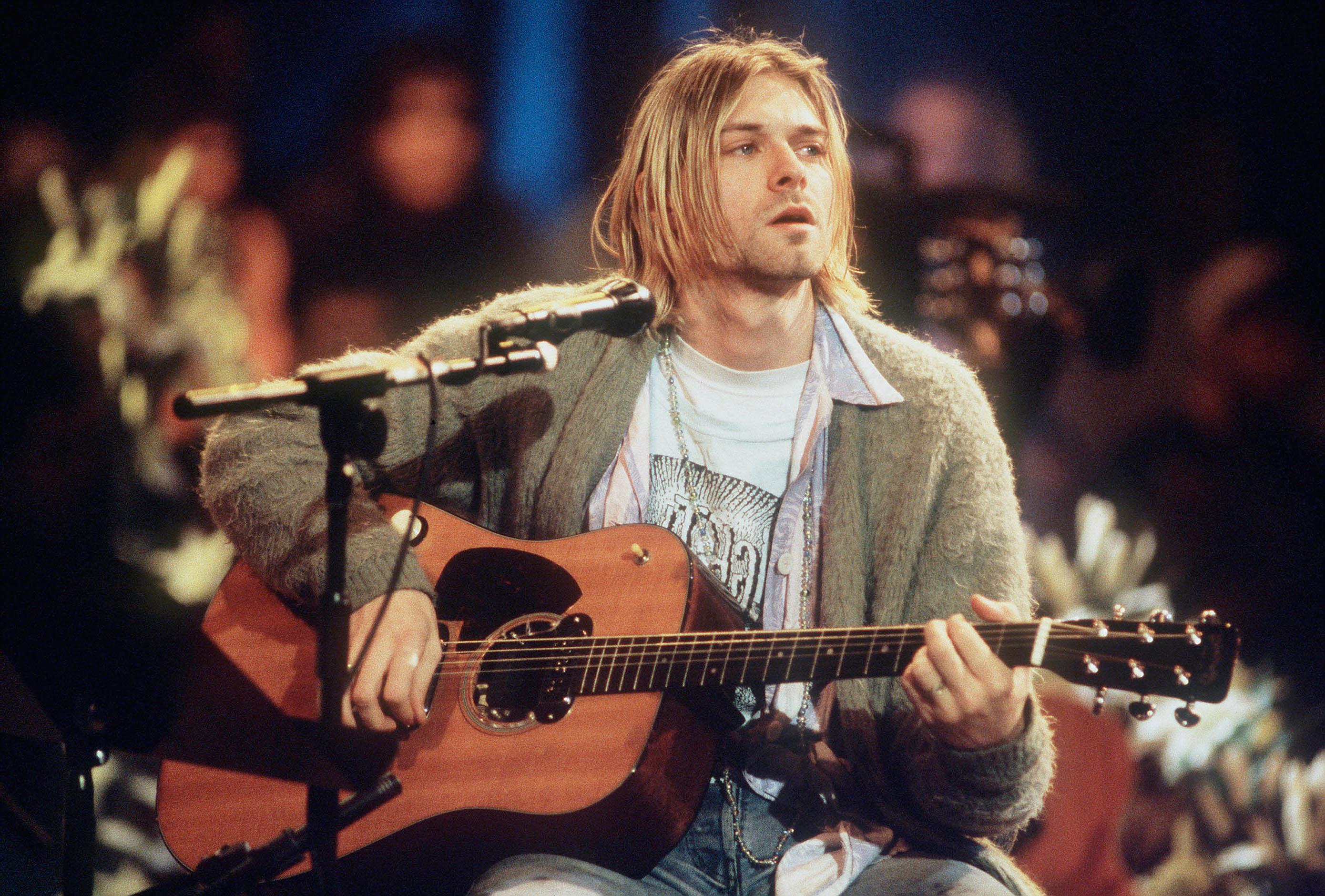 Twenty years after Kurt Cobain was found dead in his Washington home, Seattle police have sensationally announced they are re-opening the Nirvana singer's death investigation.
Polaroid photos were originally taken by investigators in the 1994 death of Cobain, but last month authorities developed four rolls of film that had been sitting in the evidence vault for years — which may present new information — KIRO 7 in Seattle first reported.
Article continues below advertisement
The 35mm film is likely to show a more clear scene than the Polaroids.
Images of Cobain, 27 at the time of his death, will not be released authorities say, and the final investigation itself has not yet been completed.
"I noticed something on the floor and I thought it was a manikin," Veca Electric employee Gary Smith — who found Cobain's body at his Lake Washington home when he arrived to do work, told KIRO 7 at the time.
"So I looked a little closer and geez, that's a person. I looked a little closer and I could see blood and an ear and a weapon laying on his chest."
The medical examiner at the time determined that Cobain had shot himself three days before Smith found him, and he'd also taken a lethal shot of heroin.
It's unclear what the new evidence will present, as Cobain's death was undisputedly ruled a suicide.
The Seattle police department claim they have been inundated with requests for Cobain's basic incident report over the last 20 years and often receive requests from fans on social media to reopen the lead singer's death investigation.
Article continues below advertisement
Cobain left behind his wife, Courtney Love, and their daughter Frances Bean, who is now 21-years-old.
UPDATE 1:40 PM -- RadarOnline.com spoke with Det. Jeff Kappel of the Seattle Police Department who said the Cobain death case is absolutely NOT reopened in any way. "No, the Cobain case has not been reopened. There is no new information. It's still a suicide.
"He the KIRO 7 author completely misrepresented what he was told. Completely. The cold case detective assigned to homocide refreshed himself on the case file in anticipation of reporters wanting to talk about it on the 20th anniversary. In the course of that he found undeveloped film, had it developed and it was nothing new. Just different angels of shots we already had. More angles of the same stuff.
"It is still very definitely a suicide and there's nothing new that indicates anything other than that."