Exclusive
Heartless! Cyberbullies Who Harassed Porn Star Suicide Victim Now Turning On Her Younger Sister— The Angry Mom Fumes, 'I Have To Defend My Daughter!'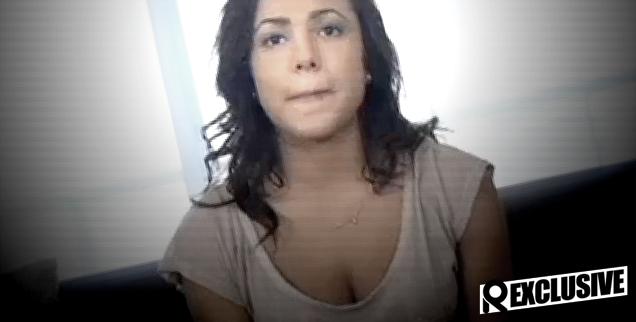 After her daughter, college student turned porn star Alyssa Funke committed suicide last month due to bullying at just 19, her mother didn't think she could withstand any more pain.
But the bullying continued after Alyssa's tragic death: In an exclusive interview with RadarOnline.com, Melissa Funke reveals the Minnesota high school students who taunted Alyssa are now harassing her younger daughter.
"My daughter is in Stillwater High School now, and she's being bullied about her sister," Melissa claims. "They had to start removing her from classes."
Article continues below advertisement
And sadly, the late University of Wisconsin- River Falls freshman— who was called a "thot" (a slang word for prostitute) and other cruel names by former high school classmates on Facebook— is still being berated on her social media page.
"She put it on herself," one commenter huffed of the bullying.
"She was a cheaply paid WHORE!" said another.
Shocking Stories You Didn't Believe But Turned Out To Be True
But her protective mother isn't taking the insults lightly.
"Maybe it's not right, but I have been saying things back to these people," Melissa admits. "I have to defend my daughter!"
The heartbroken mom is also angry with Washington County law enforcement officials, who say they are not pressing charges against the cyberbullies.
"They are not filing charges because no one told Alyssa directly to go kill herself," Melissa fumes. "So, they think that's the only form of bullying? That doesn't make any sense to me. There are so many ways to bully. The police can see everything that was said and done."
As RadarOnline.com previously reported, Alyssa shot herself across the street from her grandmother's house on Minnesota's Big Carnelia Lake on April 16.
If anyone you know, is struggling with thoughts of suicide, please immediately seek help. You can speak with a skilled, trained counselor at a national Suicide Prevention Lifeline crisis center in your area, anytime 24/7 — call 1-800-273-TALK (8255).