Shocking Stories You Didn't Believe But Turned Out To Be True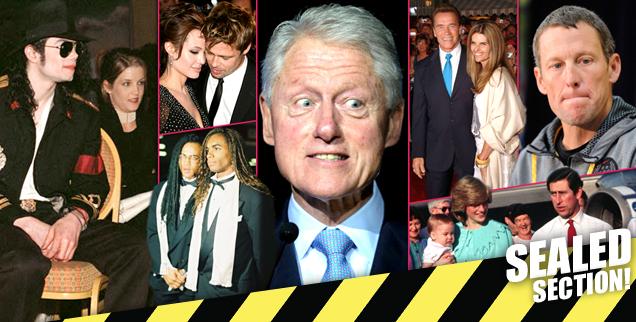 You might not have bought it at first -- heck, no one did -- but these all jaw-droppers all panned out, and we've got a closer look at them all, right here on RadarOnline.com.
Article continues below advertisement
Brad Pitt/Jennifer Aniston/Angelina Jolie: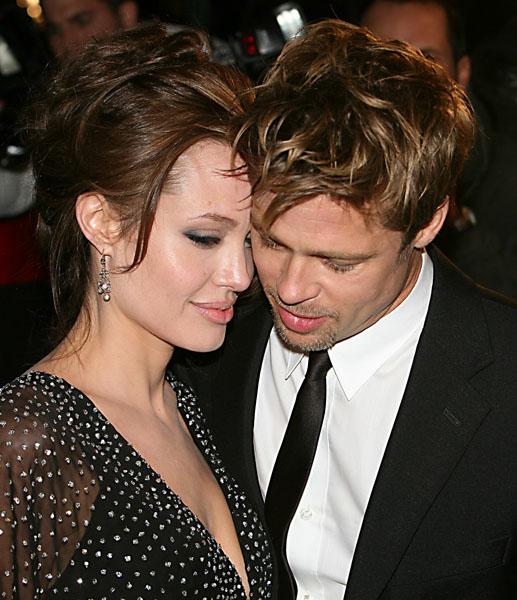 Brad Pitt/Jennifer Aniston/Angelina Jolie: Many fans didn't initially believe the story that Jolie had broken up Hollywood's golden couple, movie hunk Pitt and Friends star Aniston. Love triangle rumors were dismissed after Pitt and Aniston enjoyed a seemingly romantic, much-photographed vacation to Anguilla together in Jan. 2005. Pitt and Jolie denied getting romantically involved while co-starring in the film Mr. & Mrs. Smith, but Aniston filed for divorce in March 2005. Jolie confirmed what had happened when she admitted in 2008 that she was looking forward to having her kids see Mr. & Mrs. Smith one day because "not a lot of people get to see a movie where their parents fell in love."
Milli Vanilli: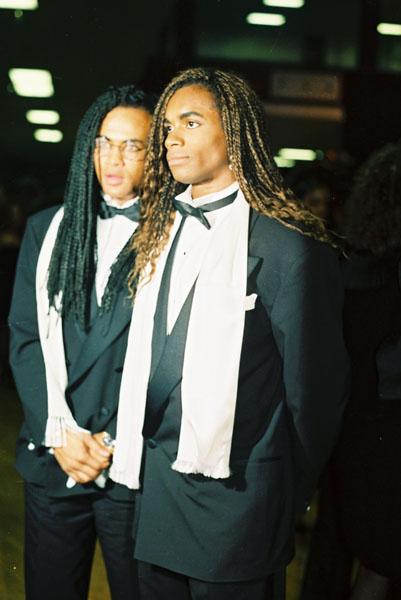 Milli Vanilli: The pop duo Milli Vanilli, made up of Germans Fab Morvan and Rob Pilatus, had a hit album, Girl You Know It's True, in the late '80s. Rumors surfaced they hadn't done the singing themselves but Milli Vanilli's producer, Franz Farian, along with Pilatus and Morvan, denied accusations that the duo was lip-syncing for more than a year. But in November of 1990, Farian—under pressure from the press and from Pilatus and Morvan (who were pushing to sing for real on the next release)—finally admitted that they weren't the vocal artists.
Article continues below advertisement
James Frey: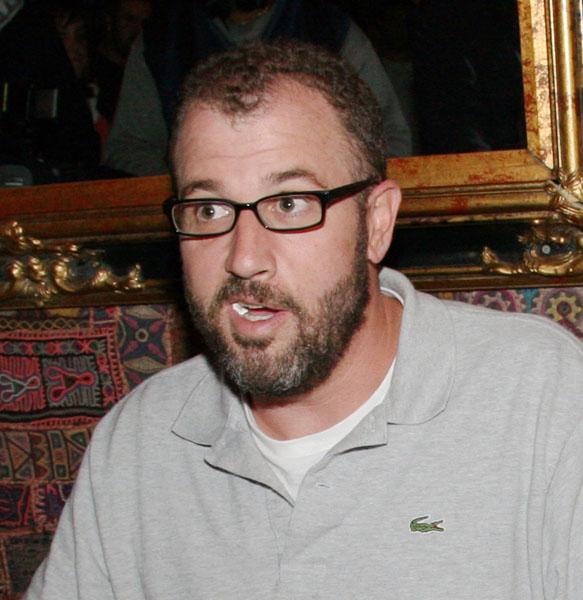 James Frey: The author became the toast of the publishing world after he wrote a searing 2003 memoir about his recovery from drug addiction called A Million Little Pieces. Questions arose about the authenticity of the tale right away, but Frey stood by it as being "the essential truth of my life." However, after The Smoking Gun exposed Frey's book whoppers in 2006, the jig was up and the author admitted he had fabricated the story.
Article continues below advertisement
Tonya Harding: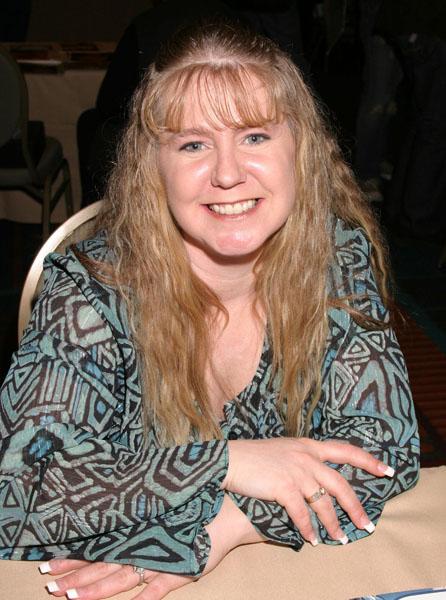 Tonya Harding: The story that ice skater Harding might have had involvement in the knee-smacking attack on her nearest competition, Nancy Kerrigan, before the 1994 Winter Olympics seemed unbelievable. And Harding first denied any knowledge. But later, Harding avoided jail time by pleading guilty to hindering prosecution of the attackers. After Harding competed the Olympics, the United States Figure Skating Association concluded she knew about the attack before it happened and banned her for life from participating in USFSA-run events as either a skater or a coach.
Article continues below advertisement
Charlie Sheen: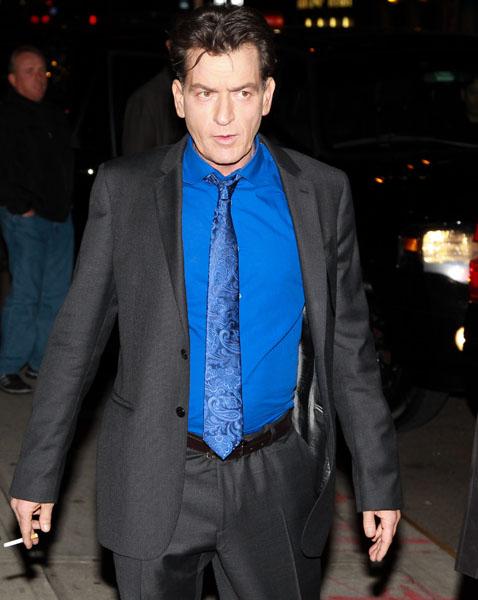 Charlie Sheen: Strange but true—Sheen wasn't always an open book about his wild "winning" ways. Before the actor starred on Two and a Half Men and became a regular headline grabber, Sheen tried to conceal that he hired hookers from famed Hollywood madam Heidi Fleiss! When Fleiss was first arrested and rumors flew about her "black book" of famous customers, Sheen denied he was one of them. But the feds investigated Fleiss for tax evasion and money laundering, and discovered checks from Sheen. The actor had to testify at her trial for tax evasion and admitted to being a client, saying he spent more than $50,000 on Fleiss' prostitutes in two years.
Article continues below advertisement
Arnold Schwarzenegger: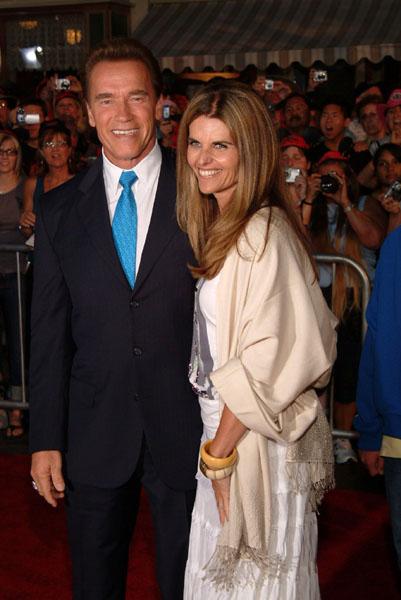 Arnold Schwarzenegger: The movie star and California Governor's good image was terminated after news broke that he'd not only cheated on his wife Maria Shriver with their housekeeper—but had secretly fathered a son with the woman! It took awhile, but in 2011, Schwarzenegger confirmed his relationship and child with Mildred Baena, saying "it was the stupidest thing" he'd ever done. Shriver insisted on ending their 25-year marriage
Article continues below advertisement
Prince Charles/Princess Diana: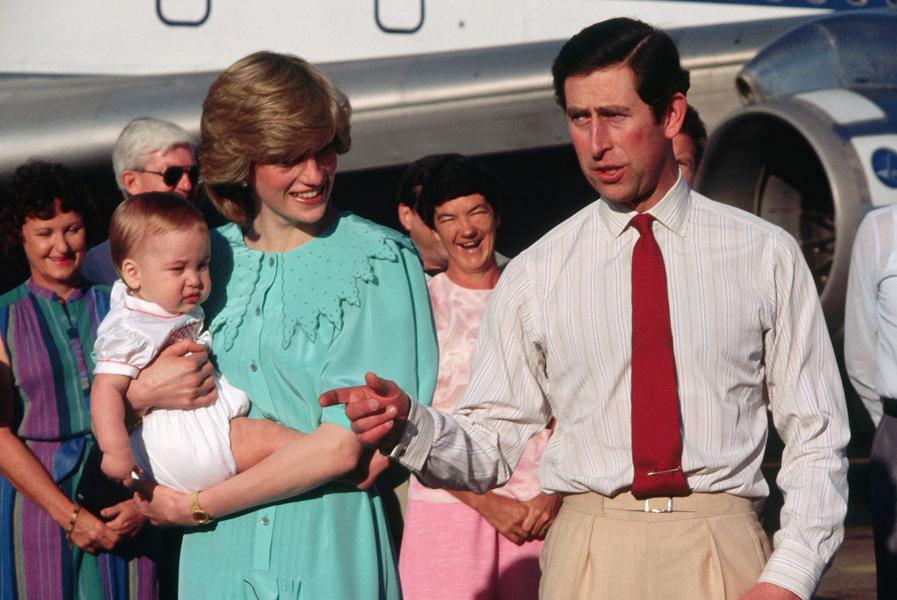 Prince Charles/Princess Diana: It seemed like a fairy tale when Diana Spencer married Prince Charles in the 1981 royal wedding. And although rumors flew about Prince Charles cheating, the world was shocked when, in 1994, the heir to the throne admitted in a TV interview that he had indeed strayed. More shock was to come in 1995 when Princess Di elaborated to BBC interviewer Martin Bashir about the other woman, Camilla Parker-Bowles: "There were three of us in this marriage, so it was a bit crowded." The estranged royal couple soon divorced.
Article continues below advertisement
Kim Kardashian: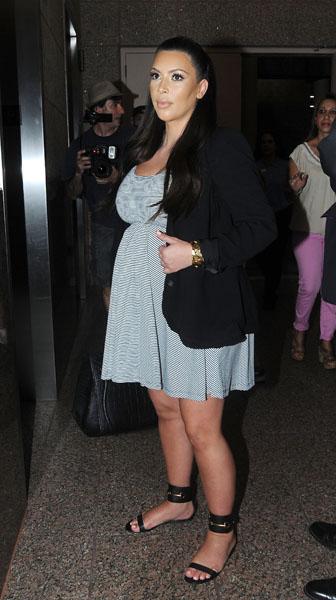 Kim Kardashian: Rumors were flying this spring that expectant Kardashian and boyfriend Kanye West would name their baby North West. But the pregnant Kardashian told Jay Leno in March, "That's not true. That's not one of the names on our list." The Tonight Show audience laughed about the odd name. But what do you know? The couple's daughter WAS named North when she was born in June.
Article continues below advertisement
Jesse Jackson: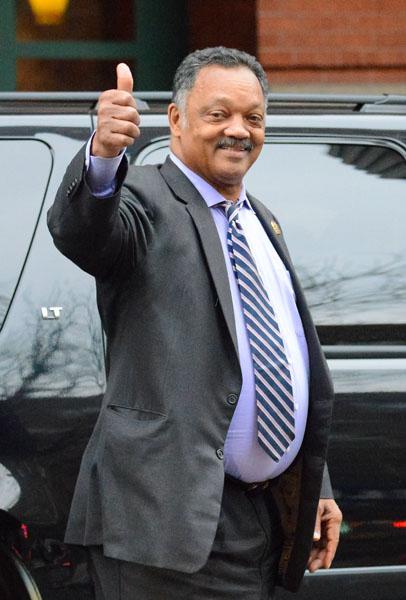 Jesse Jackson: The public was stunned when a 2001 National Enquirer story said that the respected politician and minister had an affair with staffer Karin Stanford, who had their daughter, Ashley, in 1999. But Jackson issued a statement confirming the story. As of 2001, Jackson was reportedly paying Karin $4,000 a month in child support.
Article continues below advertisement
Pete Rose: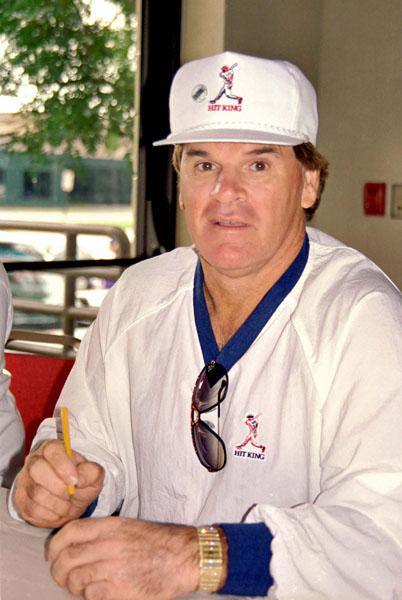 Pete Rose: Say it ain't so, Pete! Although the legendary baseball player and manager admitted to gambling, he first said he NEVER bet on baseball games. Fans wanted to believe him. But in his 2004 book, My Prison Without Bars, Rose finally 'fessed up about having gambled on his own sport in violation of baseball rules.
Article continues below advertisement
Frank Gifford/Kathie Lee Gifford: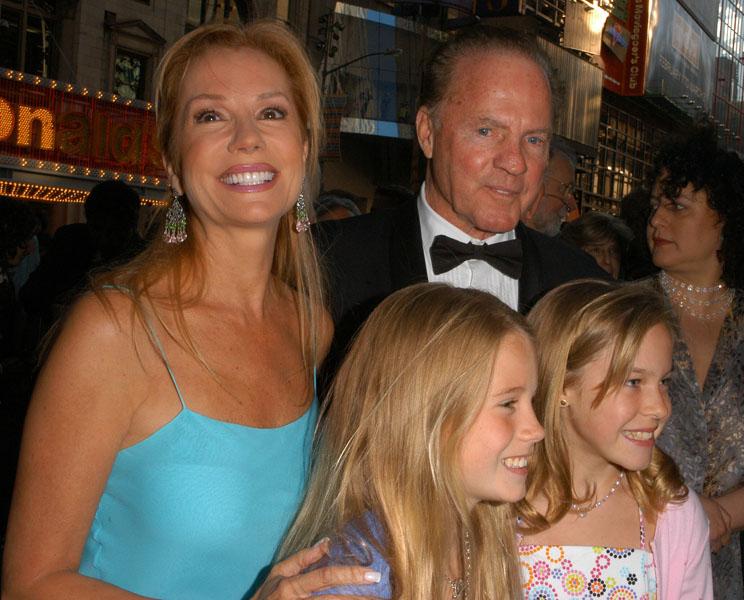 Frank Gifford/Kathie Lee Gifford: The former football great and his TV hostess wife denied The Globe's 1997 story that blonde flight attendant Suzen Johnson had a sexual fling with Gifford at New York's Regency Hotel. The Giffords called Johnson's story "total fabrication" but after the tabloid published video frames it had taped of the affair, the couple released a statement: "This experience has been….painful for us….we will get through this together." Despite the scandal, they have stayed married.
Article continues below advertisement
President Bill Clinton: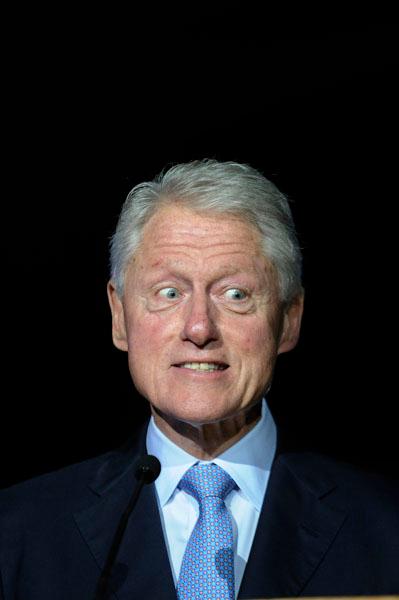 President Bill Clinton: In January 1998, Clinton denied he had an affair with White House intern Monica Lewinsky, declaring, "I did not have sexual relations with that woman." Many believed the popular President, whose wife Hillary was always by his side. But by August, after Lewinsky was questioned by Congress and she produced a DNA-stained dress, Clinton told the nation he'd had an "improper physical relationship" with her.
Article continues below advertisement
Lance Armstrong: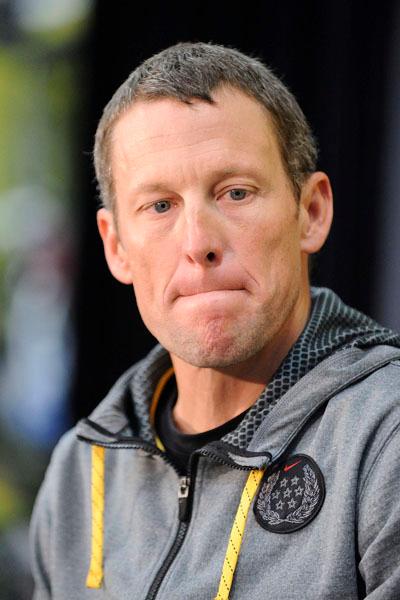 Lance Armstrong: Armstrong's fellow cyclists and others claimed for years there was something fishy about the athlete's record seven Tour de France championships from 1999-2005. But Armstrong denied the charges and the public didn't want to believe the American hero, cancer survivor, and charity titan had cheated. Armstrong finally came clean and admitted this January that he'd taken banned substances to improve his athletic performance.
Article continues below advertisement
Elisabeth Hasselbeck: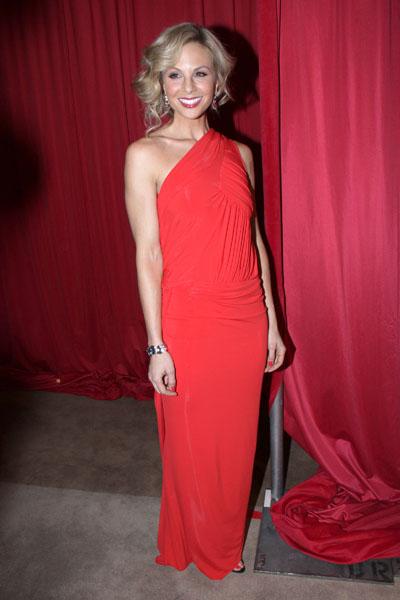 Elisabeth Hasselbeck: The View fans were stunned in March when rumors surfaced that Hasselbeck's contract with the talk show wouldn't be renewed, which ABC quickly denied. Hasselbeck herself also said she had no plans to leave her TV home of ten years. But in July, Fox News announced Hasselbeck would be departing ABC and The View—to do the show Fox & Friends.
Article continues below advertisement
Simon Cowell: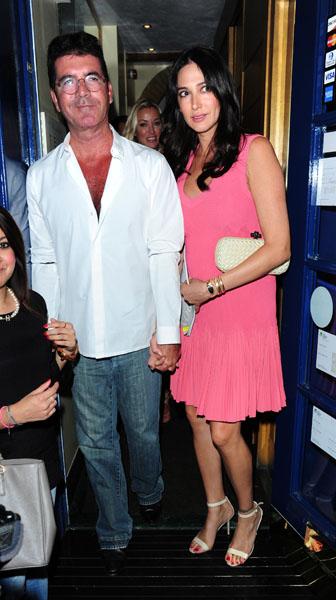 Simon Cowell: Although it was old news to RadarOnline.com readers, Cowell finally acknowledged on August 20 (to the BBC) that he is the baby daddy to pregnant New York socialite Lauren Silverman's child. It was the first time Cowell had spoken of his relationship with Silverman, the estranged wife of his former best friend Andrew Silverman. The confirmed bachelor said of the incredible story, "I'm proud to be a dad. It's something I hadn't thought of before, but now I know I feel good about it."
Article continues below advertisement
Farrah Abraham: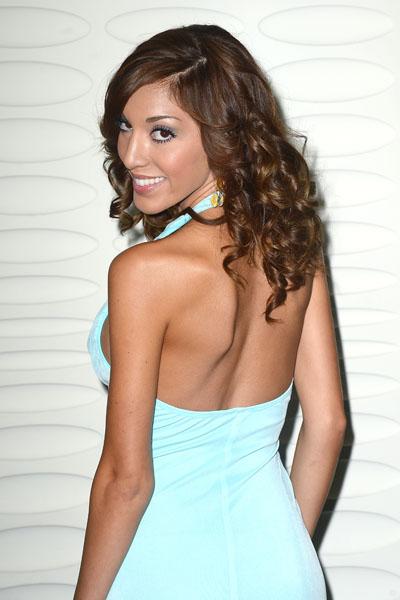 Farrah Abraham: Earlier this year, the Teen Mom star denied she starred in a XXX sex tape, Back Door Teen Mom, with porn star James Deen. Abraham later claimed it was a tape shot for her personal use that had inadvertently leaked. But Deen revealed it was a tape meant for public consumption from the get go—and shot on a porn set!
Article continues below advertisement
John Edwards: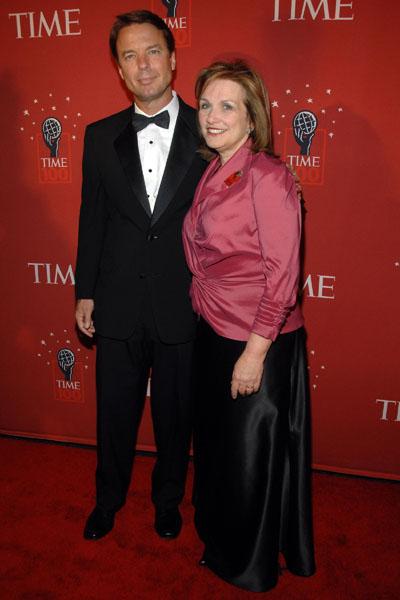 John Edwards: In 2007, the National Enquirer began a series of stories revealing that the former presidential candidate Edwards had cheated on his wife with campaign worker Rielle Hunter and fathered a child with her while having campaign aide Andrew Young claim paternity. Edwards eventually 'fessed up to infidelity but denied the love child claim. In 2010, however, he admitted he WAS the father of Hunter's daughter Quinn, 2, and added, "I will do everything in my power to provide her with the love and support she deserves."
Article continues below advertisement
Tiger Woods: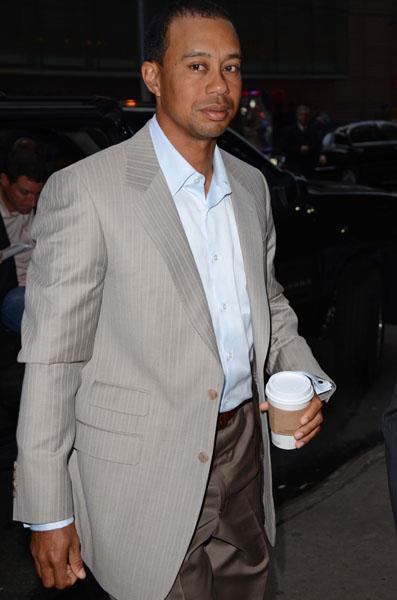 Tiger Woods: On November 27, 2009, after The National Enquirer had reported that the golfer had cheated on his wife, Elin Nordegren, with nightclub manager Rachel Uchitel, Woods hit a tree with his SUV outside his Florida home. While at first Woods denied infidelity, he later admitted the truth after more than a dozen women eventually came forward claiming to have had flings with him. In December 2009, Woods wrote on his website that he was "deeply aware of the disappointment and hurt that my infidelity has caused to so many people, most of all my wife and children."
Article continues below advertisement
LeAnn Rimes/Eddie Cibrian: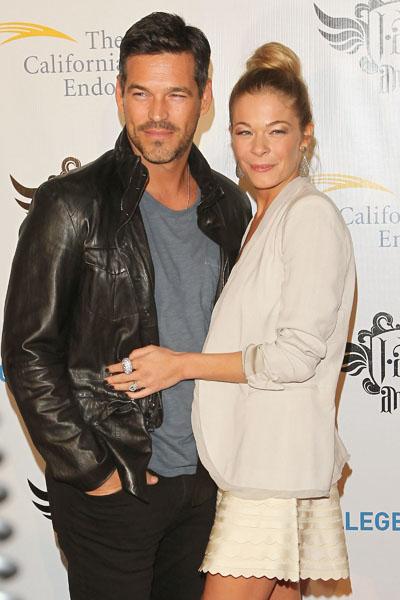 LeAnn Rimes/Eddie Cibrian: Country cutie Rimes and TV actor Cibrian were both married to other people when they began filming the Lifetime movie Northern Lights together in 2009. But they soon started a torrid affair that resulted in an US Weekly cover story. Incredibly, however, Cibrian released a statement which claimed, "It is a fabricated story that is using random snapshots as connective tissue to create a scandalous relationship." Soon, the fling broke up both star's marriages—Rimes's to dancer Dean Sheremet and Cibrian's to future The Real Housewives of Beverly Hills star Brandi Glanville. Rimes (who has admitted it all started with an affair) and Cibrian got married in 2011.
Article continues below advertisement
O.J. Simpson: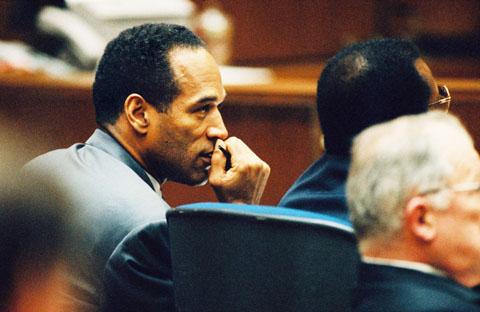 O.J. Simpson: The National Enquirer announced in October 2006 that Simpson, who was acquitted in 1995 of killing his ex-wife Nicole Brown Simpson and her friend Ronald Goldman, had written a book called If I Did It, a hypothetical description of the murders. Simpson's lawyer denied the story, but a couple of weeks later, the book was announced. After nasty public backlash, the book was pulled but in September 2007, it was published after the rights were given to the Goldman family to partially satisfy the civil judgment they'd won against Simpson. The title of the book was changed to If I Did It: Confessions of the Killer.
Article continues below advertisement
Beyonce: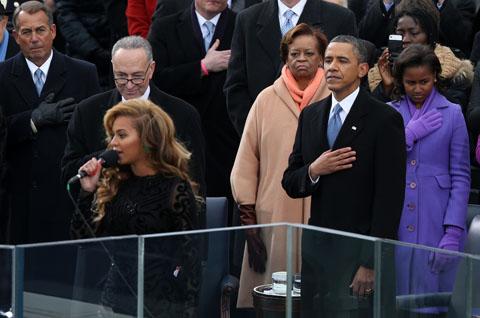 Beyonce: Devoted fans didn't believe that the singer actually lip-synched the national anthem at President Barack Obama's second inauguration earlier this year. But at a press conference before her Super Bowl performance, Beyonce admitted it was true. But she offered her reason for doing so: "I am a perfectionist…and I did not have time to rehearse with the orchestra at the Inauguration. It was a very important, emotional show for me. Due to the weather, due to the delay, due to no proper sound check, I didn't feel comfortable performing live."
Article continues below advertisement
Paula Deen: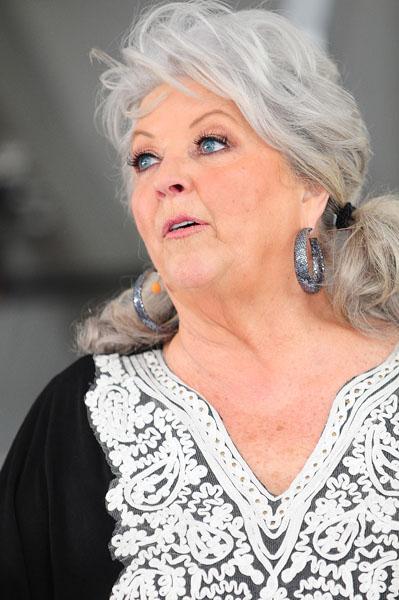 Paula Deen: It seemed unbelievable when one of Deen's former managers asserted in a lawsuit that the lovable Food network chef had used the N word. But Deen's career imploded after she admitted during a deposition that it was true. Deen later told Matt Lauer on Today that she made the slur when talking about a black man who put a gun to her head years before, denied being a racist and added tearfully," I is what I is, and I'm not changing."
Article continues below advertisement
Michael Jackson/Lisa Marie Presley: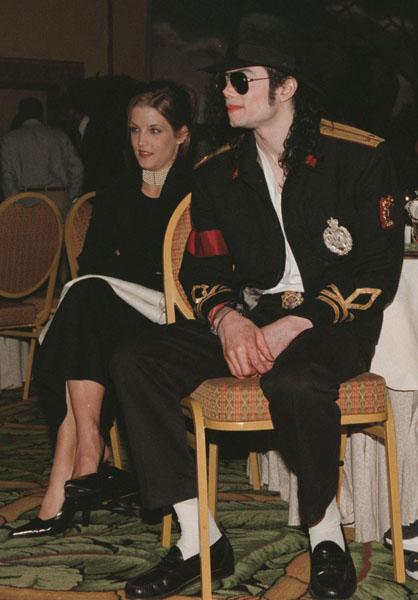 Michael Jackson/Lisa Marie Presley: When news surfaced in May 1994 that the King of Pop had apparently married Elvis Presley's daughter, there were lots of doubters. And Jackson's spokesman laughed and claimed, ''There was no marriage." But intrepid reporters soon discovered the odd couple HAD tied the knot very quietly in the Dominican Republic. It was legal, and Jackson and Presley finally 'fessed up in an August 1994 statement, with Elvis' daughter introducing herself as ''Mrs. Lisa Marie Presley-Jackson.'' She filed for divorce in 1996.