Truly Man's Best Friend: Heart Melting & Amazing Doggy Tales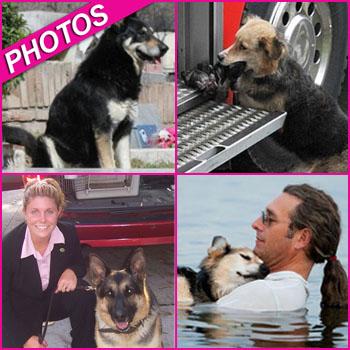 Article continues below advertisement
In July more than 15,000 YouTube viewers tuned in to see the clip of a dog smothering her owner in kisses when he returned from his seven-month tour in Afghanistan. Little Bailey had only known the soldier, Sean, for three months before he left the country but she didn't forget him.
Last month a pit bull named Star was recovering after being shot in the head by a cop after fiercely trying to protect his owner – a homeless man who had a seizure on a New York street.
In another show of loyalty a dog named Capitan in Argentina ran away from home to stand guard over his late owner's grave... for six years!
The loyalty flows both ways. In April a Marine won her fight to adopt the K-9 partner who served with her in Iraq. And in August a dog called Hawkeye lay at the casket of his late owner Jon Tumilson during the Navy SEAL's funeral .
In Chile a dog made headlines by saving her puppies from a house fire and taking them to the storage bin of a fire engine.
Article continues below advertisement