Dog Runs Away From Home, Camps Out At Late Owner's Grave Six Years Running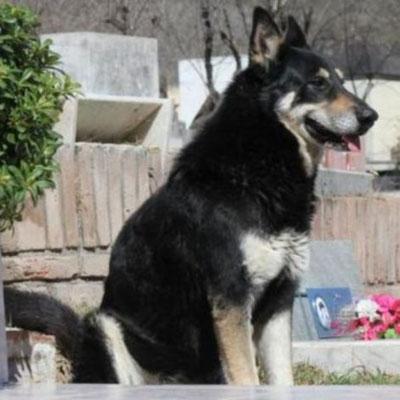 If dogs in general are "Man's best friend," this one qualifies as a soul mate.
After its owner, Argentina native Miguel Guzman, died in March 2006, a German Shepherd named Capitan ran away from home.
"We searched for him, but he had vanished," Guzman's widow Veronica told the Argentina newspaper Cordoba. "We thought he must have been ran over, and died."
When the man's family visited his grave the next week though, Veronica said they found Capitan settled on a spot -- doubly astounding since they had never taken the dog there before.
Article continues below advertisement
"Capitan came up to us, barking and wailing, as if he were crying," Veronica said. "We went back the next Sunday and he was there again.
"This time, he followed us home and spent a bit of time with us, but then went back to the cemetery before it started getting dark -- I don't think he wanted to leave Miguel on his own at night."
Cemetery director Hector Baccega said the uber-loyal hound "turned up here one day, all on his own, and started wandering all around the cemetery until he eventually found the tomb of his master."
The cemetery is now feeding and caring for Capitan, Baccega said, before running down the dog's eerie rituals.
"During the day, he sometimes has a walk around the cemetery, but always rushes back to the grave," Baccega said. "And every day, at 6 PM he lies down on top of the grave stays there all night."
Guzman's son Damian said he believes Capitan will "be there until he dies too...he's looking after my dad."