LeAnn Rimes Recovering From Massive Infection After 'Dental Nightmare'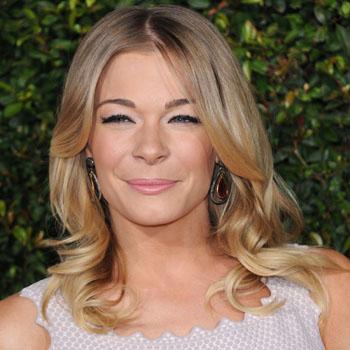 LeAnn Rimes said she's suffering from a "massive infection" after missing a show over the weekend, which was to be her first on a new tour in the wake of her stay at an in-patient treatment facility to deal with anxiety and stress issues.
"I feel like I got hit in my right side of my face with a baseball bat :( NOT a good feeling when I am getting on a plane," Rimes tweeted Saturday. "For all my fans at Wendover Nevada last night Friday, the show will be rescheduled, not a canceled show. WORST way ever to kick off a tour.....under anesthesia and a massive infection. Well, onward and upward. It can only get better from here!!!"
Article continues below advertisement
On Sunday, she posted a detailed blog on her website detailing the 3 a.m. trip to the emergency room to tend to what she called an ongoing "dental nightmare."
LeAnn wrote Sunday, "I'm finally in great hands and being well taken care of … needless to say, I'm resting today. Thank you all for your support and understanding. The last 10 months of pain are hard for me to wrap my head around. I'm sure it's difficult for you all to understand too. Let's just pray I'm on the mend. I'll see you all on the road very soon."