LeAnn Rimes Tweets Butterfly 'Tattoo' Photo In Support Of Anti-Bullying & Cutting Campaign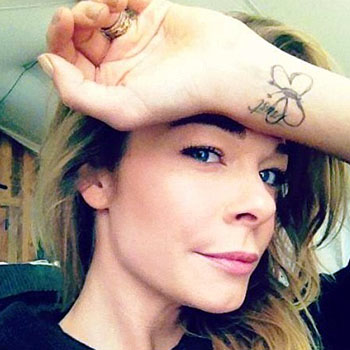 She has recently completed a 30-day treatment program to help her cope with "stress" and "anxiety" caused by alleged twitter bullying. Now LeAnn Rimes is showing her support for suicidal people who cut themselves to cope with bullying.
On Monday the blonde singer took to her Twitter page to post a photo showing a butterfly drawn on her wrist. She told her followers: "I've been reading about so many bully inflicted deaths. I wanted to show my support."
Article continues below advertisement
Rimes, 30, includes a link to The Butterfly Project Tumblr page.
The blog, which is run anonymously, is a sounding board for people who are tempted to either cut themselves and/ or commit suicide.
It tells readers: "When you feel like you want to cut, take a marker or pen and draw a butterfly on wherever the self-harm occurs."
To motivate readers not to go-ahead with cutting, they are told: "Name the butterfly after a loved one, or someone that really wants you to get better."
Self-harmers are also told: "If you cut before the butterfly is gone, it dies."
Followers are invited to submit their personal stories and post pictures on to the thread.
As RadarOnline.com previously reported, shortly after her 30th birthday in August Rimes "entered a 30-day in-patient treatment facility to cope with anxiety and stress," according to her rep Marcel Pariseau.
This summer Rimes told a magazine that she has "buried some issues for a long time."