LeAnn Rimes Breaks Silence About Why She's In Treatment: I've Buried Issues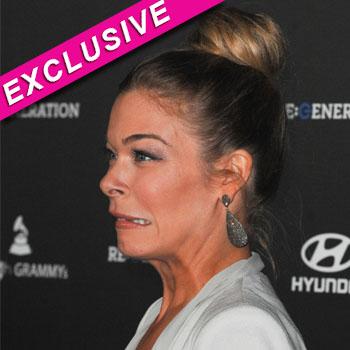 Article continues below advertisement
"Sometimes when I look in the mirror, I see a child then I look and see a woman who should be turning 60," she said. "I've always taken care of anyone else, and I think I've buried some issues for a long time."
Rimes said she's accustomed to having thick skin as a public figure, but scrutiny in the wake of her relationship with husband Eddie Cibrian, who was married when they met, has slowly eroded at her confidence.
"I've been built up and torn down, built up and torn down," she told People. "It's been difficult to tune people out, especially in the last few years."
She says that "now, I'm starting to care more about me and not what anyone else thinks."
As we previously reported, Rimes entered treatment late last month following a bizarre series of exchanges with Twitter users critical of how she and husband Eddie Cibrian hooked up during his marriage to Glanville. The bold singer has sued two women for invasion of privacy in the peculiar fiasco.