Watch Out Brandi Glanville: LeAnn Rimes' Got A Gun!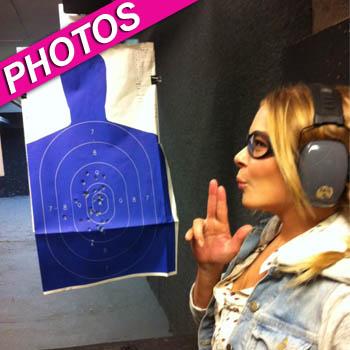 Article continues below advertisement
"Bang Bang," Rimes captioned the first image, in which she is blowing off her fingers after shooting several times into a paper target.
In other images, the country star is shown shooting at the target with a gun in hand.
Rimes is currently on tour with her band, playing gigs in the Midwest and the East Coast.
Earlier in the day, Rimes posted a message on Twitter, which sounded like it was a stab at Cibrian's ex.