LeAnn Rimes Almost Took Out A Restraining Order Against Brandi Glanville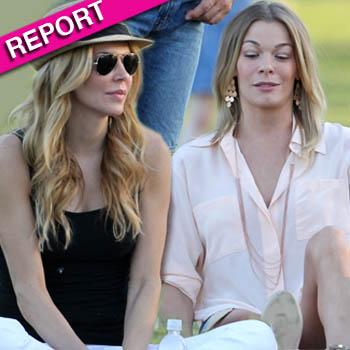 By Amber Goodhand - RadarOnline.com News Editor
LeAnn Rimes was so "haunted" by Brandi Glanville's interview admitting that she "wanted to kill" her at one point, that she almost took out a restraining order!
"I remember walking up to soccer practice and there she was with my baby in her lap," Brandi -- who has two sons with LeAnn's husband Eddie Cibrian, Mason and Jake -- told Australia's NW magazine.
"My blood was boiling, and I thought I was going to kill her. I really thought I was going to physically hurt her."
Article continues below advertisement
It was threats like that and other serious threats Brandi allegedly made to LeAnn that had her considering documentation with the Los Angeles court system.
"Brandi has told LeAnn to her face multiple times that she would kill her if she could," a source told Celebuzz, who first reported that LeAnn flirted with the idea of a restraining order.
"LeAnn is scared of Brandi and believes she is unstable. LeAnn's own mother is concerned for her daughter's safety too and regularly calls her to tell her so."
Since Brandi's interview with NW magazine made headlines on Monday, she's taken to her Twitter page saying the reports are "inaccurate" and tried to clarify stating:
"THE 1ST TIME I saw my THEN 2 n a half yr old Jake sit n LR's lap as I walked on the soccer field my blood was boil n & I wanted to hurt her."
LeAnn and Eddie met on the set of a Lifetime movie in 2009 and began an affair that would eventually lead to his divorce from Brandi, and LeAnn's divorce from Dean Sheremet.