LeAnn Rimes Sues California Teacher For Invasion Of Privacy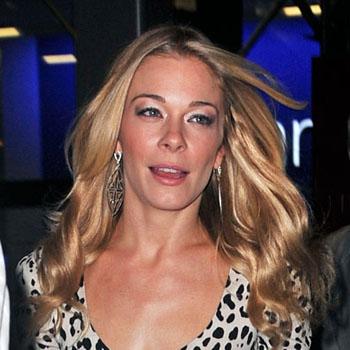 By Jen Heger - RadarOnline.com Assistant Managing Editor
LeAnn Rimes is suing California teacher, Kimberly Smiley, for invasion of privacy after she allegedly tape recorded a telephone conversation with the country singer, RadarOnline.com is reporting.
"After years of defaming and harassing Ms. Rimes on the Internet, instigating others to do so as well, Defendants and various unknown individuals acting in concert with them crossed the line," the lawsuit asserts. "With neither Ms. Rimes' knowledge nor consent, Defendants secretly made a recording of a private telephone conversation with Ms. Rhimes. They then conspired to spitefully ensure that out-of-context excerpts would be disseminated to the public on various websites and referenced in several online articles in an effort to portray Ms. Rimes in an egregious false and negative light and cause her emotional distress."
Article continues below advertisement
DOCUMENTS: Read LeAnn Rimes' Invasion Of Privacy Lawsuit
Rimes is also suing Lexi Smiley and alleges that both defendants are supporters of LeAnn's husband, Eddie Cibrian's ex-wife, Brandi Glanville.
As previously reported, Rimes was engaged in a very public Twitter war earlier this month after one follower berated her for her affair with Eddie.
Right before the very public war, however, Rimes had a far more bizarre meltdown, going on a profanity-laced tirade against Kimberly Smiley who had stopped following the star on twitter, and RadarOnline.com has exclusive details of how LeAnn found and confronted Smiley. RadarOnline.com has confirmed that at the time of the tirade, Smiley had switched her Twitter account settings to private.
Smiley says she was stunned when she answered the phone earlier this year and the voice on the other end said: "Hey b**ch this is LeAnn you have 5 minutes to say whatever you want to me!" Yes, it was the real LeAnn, and according to Smiley, the star filled their conversation with extensive profanity.
In fact, Smiley said that she has "never heard a person cuss so much."
"I even asked her to watch it, saying, 'Your language -- so trashy!' I was also surprised that she thought I'd just change my mind about her and want to come hang with her," Smiley said. "I don't like her, not because of the affair (although I don't agree with it), but because of her taunting of Brandi and using those boys in her sick game."
Article continues below advertisement
PHOTO: LeAnn Rimes & Brandi Glanville -- BFFs?
Rimes' obsession with Twitter is what led her to Smiley, who followed the star in 2010 when Rimes was still reeling from the "home-wrecker" label some media outlets had tagged her with after she hooked up with Cibrian. At the time, Rimes was publicly feuding with Brandi.
Smiley says she became a strong supporter of Brandi's on Twitter and LeAnn subsequently blocked her. The teacher also claims she was harassed by many of the singer's fervent fans.
That backstory set the stage for March 26 of this year when Rimes went to lunch with some of her Twitter fans, who also happened to know Smiley.
One of those fans, a woman named Ericka, unexpectedly called Smiley.
"Ericka said, 'Hi,' and then handed the phone to LeAnn," Smiley said.
"LeAnn called me because she believed that telling me her side would change my mind," Smiley says, adding "she said she thought that I could relate to her situation of being a non-biological parent." (Cibrian has two sons with Glanville.)
Article continues below advertisement
Smiley said that Rimes even "invited her to come hang out" so she could get to know "the real" her. They also "spoke about her obsession with Twitter and Rimes claims it's not a problem."
Smiley says Rimes' behavior was bizarre and charges that she has "concocted these elaborate stories" trying to "justify the affair" with her now-husband Cibrian, implying Glanville's "erratic" drinking essentially drove him into her arms.