LeAnn Rimes' Team Tries To Serve The Wrong Woman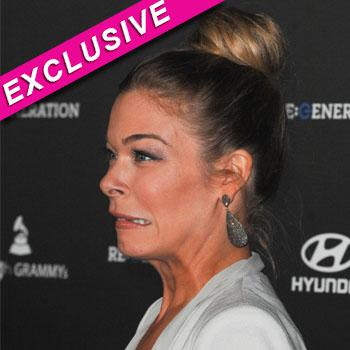 By David Perel - Executive Vice President/Managing Editor Radar
A process server working for LeAnn Rimes' team committed a gaffe Monday when he attempted to serve the wrong woman with legal papers, RadarOnine.com has learned exclusively.
Rimes, who is in a 30-day treatment center for "anxiety," filed an invasion of privacy lawsuit against high school teacher Kim Smiley last week. The lawsuit alleges that Smiley recorded a phone conversation after Rimes called her following more than a year of clashes between pro- and anti-LeAnn forces. Smiley, a mother of six, has vowed to fight back.
Article continues below advertisement
On Labor Day events took an even more bizarre turn when process server showed up to serve Smiley with legal documents late in the day. The only problem: they were at the home of Smiley's sister-in-law, who is also named Kim Smiley!
The correct Kim Smiley told Radar that media turned up at the house, however, she later said there were no media there but someone had called the house pretending to be press.