Kim Kardashian Talks North, Kanye, Rob, Jay-Z & Beyonce On 'Watch What Happens Live'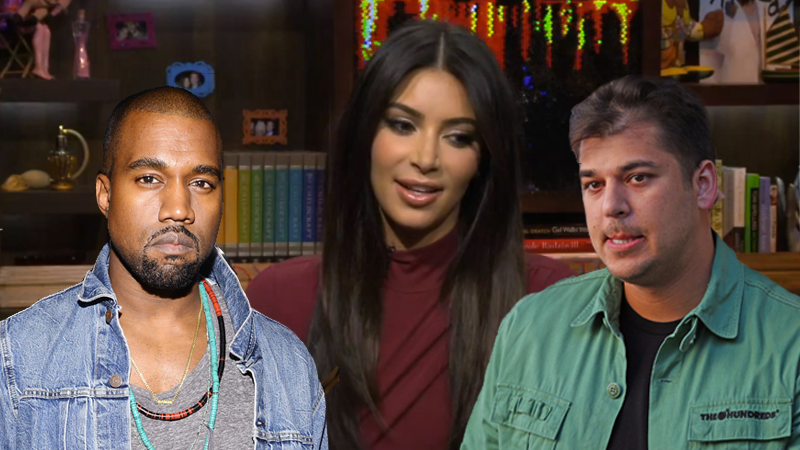 Kim Kardashian held nothing back on Tuesday night's Watch What Happens Live, opening up to Andy Cohen about everyone from husband Kanye West and their daughter North, to brother Rob, to would-be wedding guests Beyonce and Jay-Z — and of course, there was talk of selfies!
She told Cohen that her toddler "laughs and smiles all day long" and already has a special schtick for the cameras.
"When she's aware there's a camera she does this pose face, like this serious, like, duck lips and stare, it's so cute," Kim said, to which Cohen responded, "She's a Kardashian everybody!"
Article continues below advertisement
Watch the video on RadarOnline.com:
Kim also confirmed that North will make a special cameo on Keeping Up With The Kardashians season finale, "because we're sharing parts of our wedding and she was a big part of that.
The one-off appearance seems to be an exception to the norm, as her husband Kanye has been reticent to prop the toddler in front of one of the family's ubiquitous camera crews.
"I think that, you know, he feels really strongly … that she should just try and remain as private as possible … we just don't want her to grow up too overexposed."
Asked about the "Paranoid" singer's occasion onstage diatribes, she said, "There are some times where he would say, he would talk about, like, something that I might not understand the point that he's trying to get across, and I really understand it after the fact."
"I totally believe in him and what he's saying. It's really cool to see that he just speaks the truth. So I respect his rants and I like what he says."
Article continues below advertisement
Her younger brother Rob was also a focal point of discussion, with Kim saying there were no hard feelings regarding his absence at her wedding three months ago.
"He sent me a long e-mail the morning of that he was gonna leave and there was no fight," she recalled. "And I just thought, 'You know this is my day I'm not even going to worry about it.'
"I hope he's OK, I totally understand that he wouldn't want to see a lot of people if he was feeling uncomfortable, and you can only pray and wish that someone would not miss out on more memories in life, because life is about memories."
She admitted that his angst over his expanding waistline — and procrastination in remedying the situation — have been a source of tension between the two.
"I'm definitely a tough love kind of person: If I don't like something that's going on in my life, I change it, and I don't sit and complain about it for a year. I'm just a different personality … so I try and encourage him.
"But once you don't make that change for so long and it's not happening I just get frustrated and my patience runs out."
Article continues below advertisement
Asked about Rob's exes, she said she'd prefer Adrienne Bailon to Rita Ora as a sister-in-law, throwing a bit of shade on the British pop tart in the process.
"I would say Adrienne … I know she's a really sweet girl and she has good intentions and she has a good heart."
Watch the video on RadarOnline.com:
Quizzed about Jay-Z and Beyonce's purported tension, she gave a canned, bland answer, saying that "You just always hope that nothing like that's true," and can only "wish them the best."
Watch the video on RadarOnline.com:
And of course, there was chatter about selfies, with Kim priming to release a book of her best shots. During the segment, Cohen asked her, "Will you allow me to take a selfie with your a**?" a request she obliged.
"Oh my God this is amazing," he said, trumpeting Kim's rear end "as the most coveted butt in all of pop culture."