Rob Kardashian Is a 'Pervert' — Fans Slam Reality Star For Tweeting Sexy Shot Of Sister Kylie, 16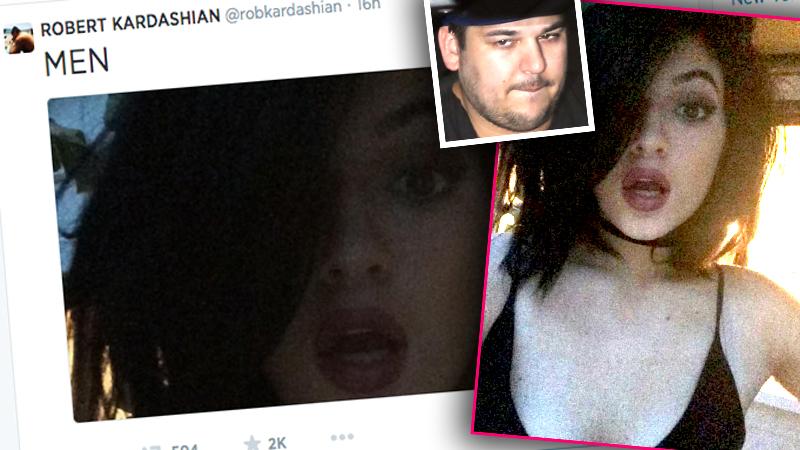 He's been keeping a low profile as of late, but Rob Kardashian has thrown himself back into the spotlight by posting a tweet that fans immediately slammed.
The youngest Kardashian tweeted a sexy picture of his younger sister, 16-year-old Kylie Jenner, with the caption "MEN."
Almost instantly fans tweeted back at the reality star, claiming he is "pimping out" his sister and is a "pervert."
Twitter user @BigDrewTheGreat tweeted "he a fat pervert" while another user, @Les_P719 wrote, "um, so your pimpin your sister out."
Article continues below advertisement
The comments also attack the Kardashian klan as a whole, with users accusing the reality TV family of acting inappropriately.
@khadijabm commented "Yup. And She's 16. Pimping her out early? That's the Kardashian family I guess."
And @PRGirlLo responded to the sexy picture with "I'd say it comes with the territory however... this is just creepily strange."
Readers, what do you think of the picture Rob tweeted? Sound off in the comments below!