Kardashians In Krisis: 17 Scandals That Rocked TV's First Family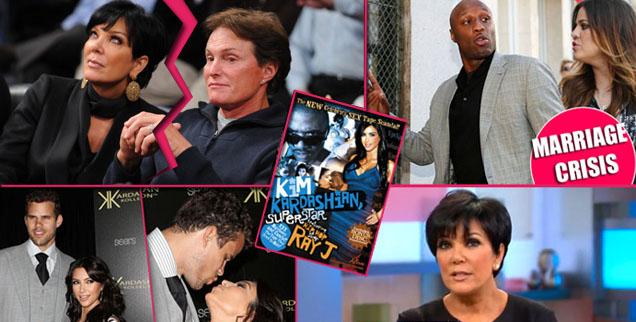 Kris and Caitlyn Jenner's split is another in a long line of shocking, scandalous swerves for reality TV's royal family. Check out other more of their milestone moments, right here on RadarOnline.com.
Article continues below advertisement
Kim's Sex Tape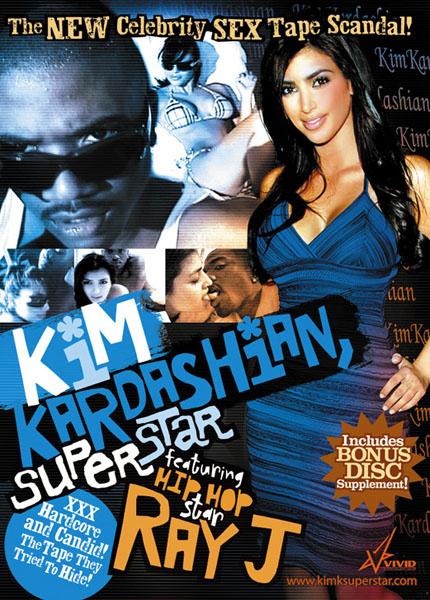 Kim's Sex Tape: The Kardashian family's scandals began even before their E! show debuted. In February 2007, a home sex tape that Kim made with her boyfriend, singer Ray J, in 2003, was leaked. After Vivid Entertainment bought the rights and released the video, Kim sued Vivid for ownership. But in April 2007, Kim dropped the suit and settled with the company for $5 million, just six months before Keeping Up With The Kardashians premiered. Rumors still persist that Kim might have leaked the tape herself for publicity.
Khloe Paternity Scandal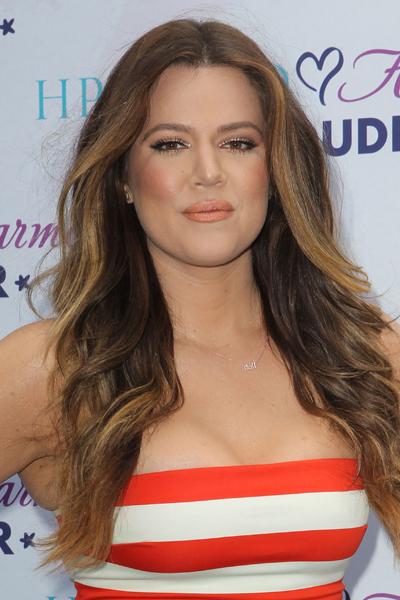 Khloe Paternity Scandal: In 2012, Star Magazine first claimed that the late Robert Kardashian, Kris Jenner's first husband, was not really the father of daughter Khloe, based on interviews with the attorney's other wives, Jan Ashley and Ellen Kardashian. "Khloe is not his kid. He told me that after we got married," Ashley declared. In Touch magazine has since asserted that Kris' longtime hairdresser, Alex Roldan, is Khloe's biological father—but he's reportedly been muzzled by signing a $30 million non-disclosure agreement. Meanwhile, Kris and Khloe have denied the story while using the drama as fodder for their TV show. Stay tuned.
Article continues below advertisement
Kourtney Paternity Question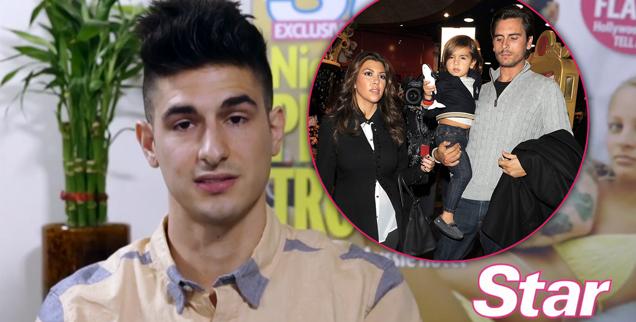 Kourtney Paternity Question: If her sister Khloe's paternity rumors weren't enough, Kourtney is now weathering some of her own after In Touch magazine recently reported Michael Girgenti's claim that her baby daddy, Scott Disick, may not be 3-year-old Mason's biological father. The male model alleged that he had a fling with Kourtney while she was on a break from Scott in March 2009. Girgenti left open the possibility that he could be the real dad of Kourtney's son, who was born Dec. 14, 2009. And as RadarOnline.com has reported, Girgenti has written Kourtney a letter demanding that she get a DNA test for the boy — or he'll sue.
Article continues below advertisement
Kim's 72-day marriage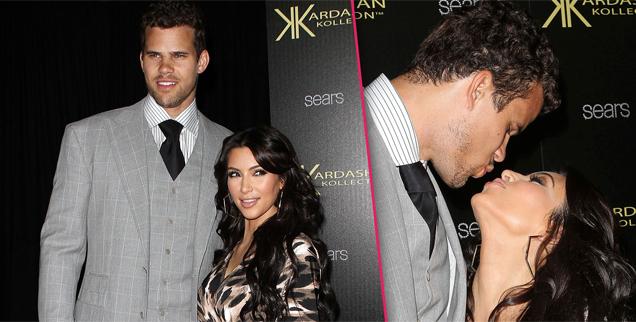 Kim's 72-day marriage: Fans saw Kim's courtship with basketball hunk Kris Humphries play out on the family's show so it was no surprise that E! captured every moment of their lavish Aug. 20, 2011 wedding in Montecito, California. The entire ceremony was aired on Oct. 9 and 10, 2011 on the E! special Kim's Fairytale Wedding. But the fairytale was over soon, as Kim filed for divorce on Oct. 31 after just 72 days citing "irreconcilable differences." Kim faced a public backlash for the short marriage, especially after Humphries filed for an annulment charging "fraud" because she allegedly married him just to boost ratings on her TV show. However, Kim's divorce (not annulment) from Kris was finalized this June, just days before she gave birth to daughter North by boyfriend Kanye West.
Article continues below advertisement
Kim Branded A Homewrecker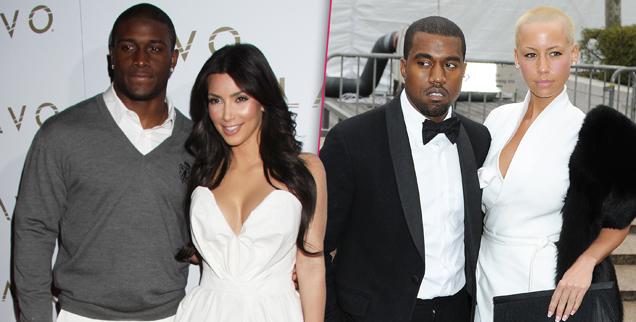 Kim Branded A Homewrecker: As RadarOnline.com reported last year, Kanye West's ex-girlfriend, Amber Rose, called Kim a "homewrecker" in a shocking interview, revealing the rapper cheated on her with Kim while Kim was also dating someone else — football player Reggie Bush. According to Amber, "They were both cheating on me and Reggie with each other." She said she split from Kanye in 2010 because of his unfaithfulness. But Kim, who first met Kanye way back in 2004, has said they were just friends until 2012.
Article continues below advertisement
Kanye Cheated On Kim?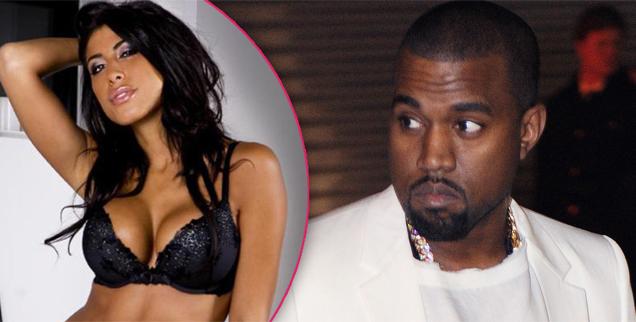 Kanye Cheated On Kim?: Canadian model Leyla Ghobadi claimed Kanye West cheated on Kim with her beginning in July 2012. In an explosive interview with Star Magazine, Ghobadi said that she had two sexual encounters with the rap star while he was dating Kim, including one while the reality TV beauty was pregnant. After Kimye fans criticized her, Ghobadi stuck to her story, recently tweeting that Kanye "was aggressive in his pursuit. I got caught up in the situation."
Article continues below advertisement
Family Sweatshop Scandal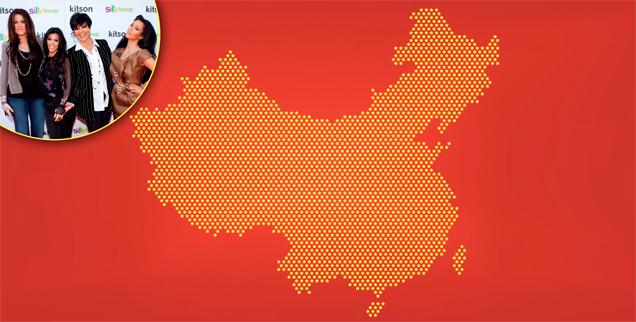 Family Sweatshop Scandal: The Kardashian family came under fire in 2011 for allegedly profiting from fashion lines that were produced in sweatshops. Star Magazine broke the news that several of the brands sold and endorsed by the Kardashian family (but not SEARS) were manufactured in China under sweatshop conditions, sometimes by employees as young as 16 years old. One of the brands, ShoeDazzle, denied all allegations, insisting they had a full time employee living in the Chinese region of Guangdong that checked on work conditions. And Kris Jenner claimed as far as she knew, "The factories are very well policed and meet factory standards."
Article continues below advertisement
Stepmom Suit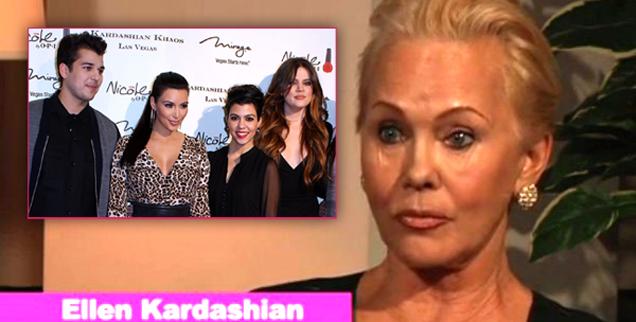 Stepmom Suit: As RadarOnline.com has previously reported, Kim Khloe, Kourtney, and Rob are suing their stepmother, Robert Kardashian's widow Ellen, alleging that she sold their property, including family photos and writings, to a magazine publishing company. According to the late Robert's diary entries provided to In Touch magazine by Ellen, Kris Jenner allegedly tortured her daughters Kim and Kourtney with hair-pulling, arm-twisting and repeated beatings. But the Kardashians have staunchly denied the claims and Kim has had her stepmom investigated and branded a "slippery snake" on their reality show.
Article continues below advertisement
Kendall Bikini Controversy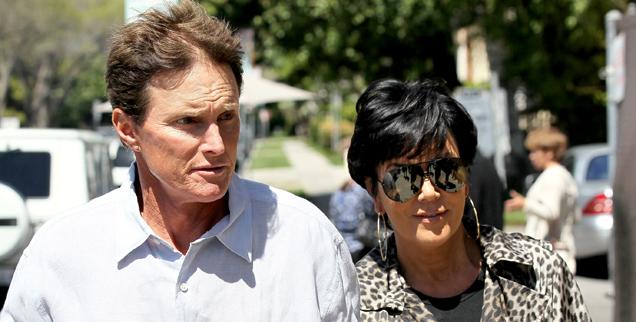 Kendall Bikini Controversy: Caitlyn and Kris Jenner's daughter raised eyebrows at 14 by appearing in modeling photos that many found too racy for her age. The sexy shoot in 2010 showed Kendall in fishnet stockings and a string bikini. Far from being upset, her dad called the pictures "hot." The teen defended herself saying, "It was never my intention to be provocative… I am not trying to rush into anything too soon." But Kendall continued on the bikini bandwagon. She's now 17 and officially a model for Columbia's Agua Bendita swimsuit line, while hoping to model for Victoria's Secret one day.
Article continues below advertisement
Kris and Bruce Marital Crisis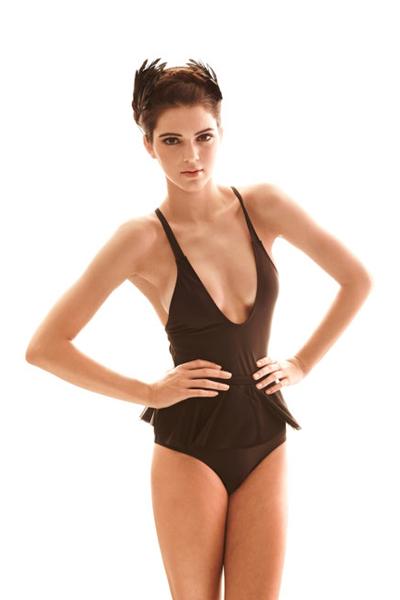 Kris and Caitlyn Marital Crisis?: The TV matriarch's marriage to the Olympic decathlete has looked troubled recently as Caitlyn moved out of their Calabasas mansion into his own Malibu man cave. Kris recently shrugged on Access Hollywood, "We got a place out at the beach for him to get away. It does get a little congested in that family house." While Kris said her man sleeps with her at home, however, In Touch magazine recently reported that a source said Caitlyn claimed Kris was "nasty" and they never had sex.
Article continues below advertisement
Kris Offends Native Americans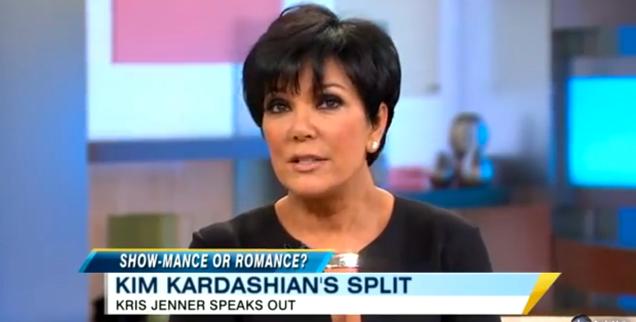 Kris Offends Native Americans: While appearing on Good Morning America to explain her daughter Kim's 72-day marriage in 2011, Kris called Kris Humphries an "Indian Giver" because he took back his engagement ring. After she was slammed by Native American Groups, Kris apologized, saying it was a careless comment because she grew up in the '60s when it was just a silly thing kids said about giving back a gift.
Article continues below advertisement
Scott's Dark Family Secret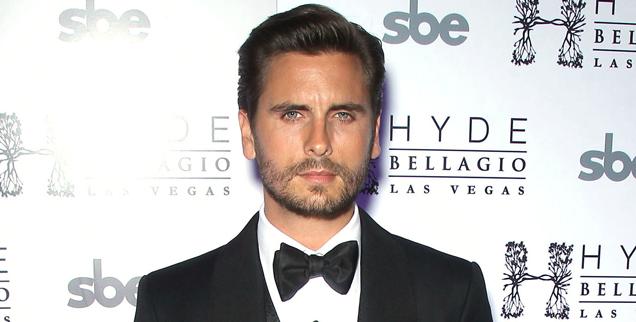 Scott's Dark Family Secret: Kourtney's boyfriend is always embarrassing himself on the show with his comically douche-y ways, but last year, Star Magazine reported he had hidden a dark family skeleton: that his father had been arrested for grand larceny. According to court and law enforcement documents obtained by Star, Jeffrey Disick turned himself in to officers of the Suffolk County, N.Y. District Attorney's office after someone alerted the authorities that he had stolen money a year earlier from a bank near the Disick family home in the Long Island town of Eastport. Jeffrey was charged with a felony count of grand larceny for "acting in concert with another person" to "steal in excess of $3,000 from North Fork Bank." He later pled guilty to a misdemeanor charge of petty larceny, paid $6,500 in restitution, and was sentenced to 140 hours of community service in lieu of 30 days in jail.
Article continues below advertisement
Rob's Twitter War With Ex Rita Ora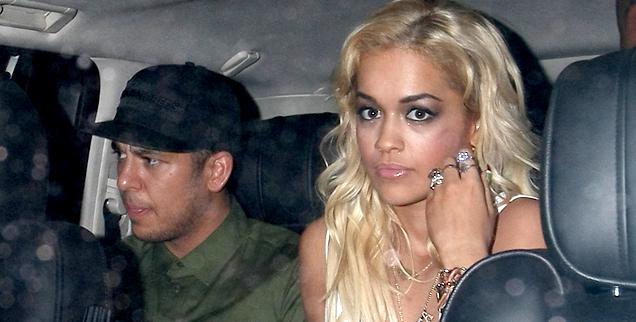 Rob's Twitter War With Ex: The Kardashian brother got into a nasty Twitter war with his ex-galpal Rita Ora. As RadarOnline has reported, Rob tweeted that Ora had cheated on him "with nearly 20 dudes," while she blasted back, "Rob's d**k was wack, I had to go get it somewhere else." The reality star then wrote, "So you let me get you pregnant and you let others hit it raw?" After the bizarre exchange, however, Rob deleted the tweets and claimed he had never mentioned Ora by name and respected women. On Kourtney & Kim Take Miami, however, he had claimed that their breakup had caused his weight gain.
Article continues below advertisement
Rob's Paparazzi Problem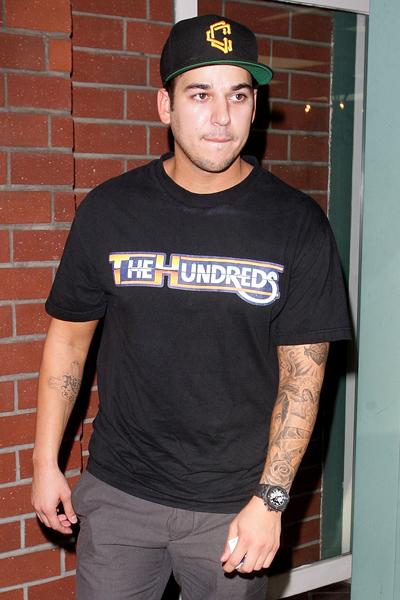 Rob's Paparazzi Problem: A female photographer filed a civil suit against Rob, alleging he had attacked her and took her digital media card out of her camera after she took shirtless photos of him. But paparazzo Kassandra Perez, aka Andra Viak, dropped the suit this June after Rob reportedly agreed to pay for the camera equipment. Perez told the court she wanted criminal charges against him dismissed, so the judge tossed the two misdemeanor charges against Rob for battery and theft.
Article continues below advertisement
Kardashian nanny Pam Behan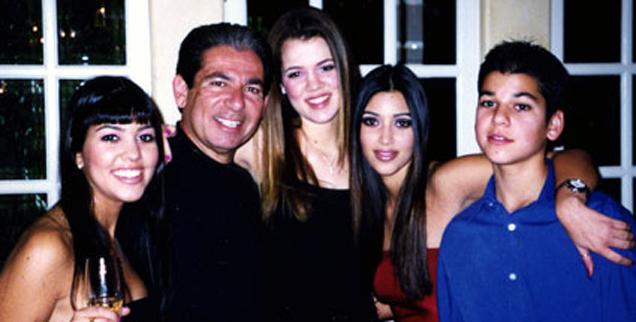 Nanny Tells All: As RadarOnline has reported, Pam Behan, the former nanny to the Kardashian family who took care of Kourtney, Kim Khloe, and Rob between 1991 and 1996, plans to tell all about America's most famous reality TV family in her upcoming book, Malibu Nanny: Adventures of the Former Kardashian Nanny. Behan told Star Magazine recently that the girls were shallow but Kris was a meanie who criticized Khloe for being overweight. Behan also wrote that after she returned from a grocery shopping trip without broccoli, Kris went into an expletive-laced meltdown.