Huh? Rob Kardashian Posts Bizarre Tweet About His 'Son,' Mom Kris Jenner Reaches Out In A Panic!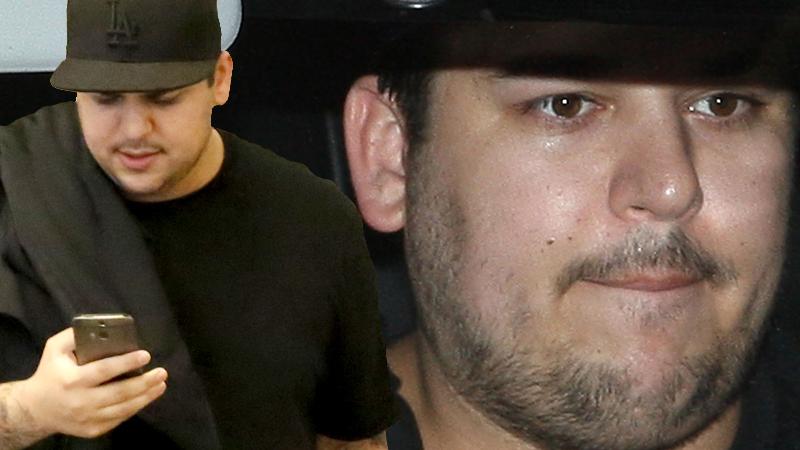 Rob Kardashian keeps creating controversy on social media.
The famous family's black sheep sibling—who tweeted "no one will ever understand how much it hurts" in April before deleting his entire account history— strangely posted about spending the holiday weekend with a mystery son on July 3.
"Happy I got my Son with me for the 4th tomorrow !! Can't wait to watch fireworks with my little man ! Hope everyone is safe !" the floundering sock designer posted. The 27-year-old is single and has no known children.
Article continues below advertisement
But just hours later, Rob deleted his status and posted a clarification— adding that he had his mother, Kris Jenner, 58, believing he actually had a secret love child!
PHOTO: Kim Kardashian And Kanye West Marry In Florence
"Those who know me know I play and I do NOT have a Son," he tweeted.
Rob and his mom have a strained relationship: In June, Star reported that the weight-challenged reality sibling infamously fled his sister Kim's Italian wedding to Kanye West, 37, because his mother "treated him like dirt."