After Bailing On Kim's Wedding, Rob Kardashian Starts Over, Thanking God And Quoting From The Bible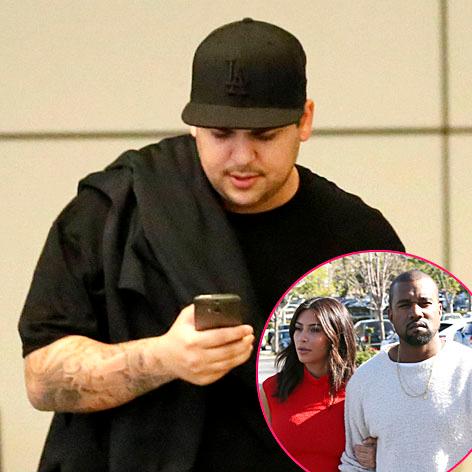 Rob Kardashian apparently felt the need to start over.
After bailing on his sister Kim Kardashian's wedding to Kanye West -- flying back to Los Angeles just hours before the ceremony -- the men's socks designer deleted all his old Twitter postings and started fresh.
He's wished his sister Kourtney Kardashian's baby daddy Scott Disick a "happy birthday," calling him "brother" but there is not a single mention of the wedding.
Article continues below advertisement
PHOTO: Kim Kardashian And Kanye West Marry In Florence
Instead, he quoted from the Bible, writing "Blessed is the nation whose God is the LORD, Psalm: 33:12" and "Lord Jesus, protect those who protect me - police, firefighters and those in the military."
As RadarOnline.com reported, Rob's weight has become a sore subject for the reality star and there are numerous reports that he didn't want to be photographed at the wedding, leading to decision not to attend.