The Kardashians Empire Falling Apart! Popularity At An All-Time Low, TV Ratings Nosedive, Lawsuits & Scandals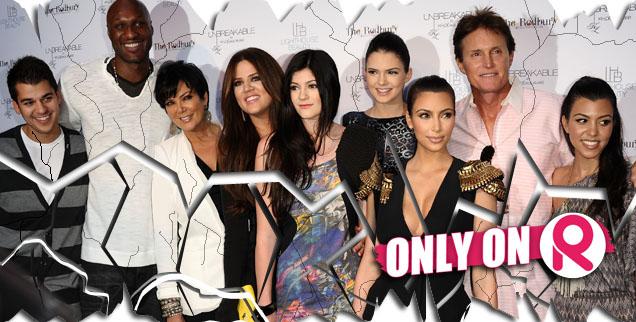 Kris and Bruce Jenner's marriage may not be the only thing that's ending — as RadarOnline.com has revealed — the whole Kardashian empire is in flames.
Article continues below advertisement
Keeping Up With Kardashians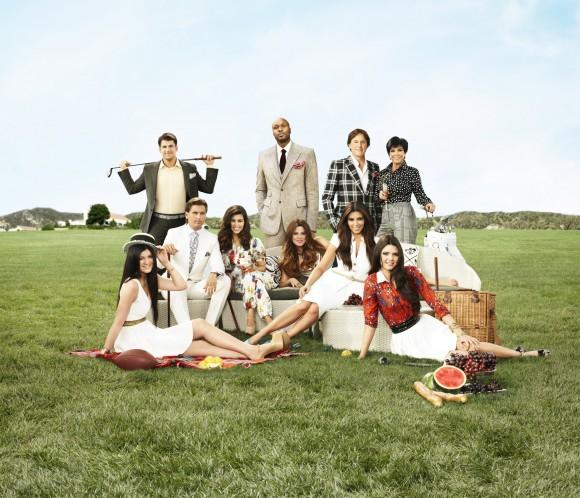 America is turning off the family's E! Reality show. The Keeping Up With Kardashians spin-off reality shows starring Kourtney, Kim and Khloé Kardashian have gone from blockbuster hits to less than half of their original ratings numbers in just a few short years. The outrageous sisters used to be on the top of their game, commanding huge salaries and drawing in record numbers. According to TV By the Numbers, Kourtney & Kim Take New York premiered in January 2011 with three million viewers. And before that, at the height of their fame, the spin-off, Kourtney & Khloé Take Miami set a record for E!, with the season finale of season two in 2010 pulling in a whopping 3.7 million viewers. Fast forward to 2013 and the Kardashian clout on television seems to be falling fast. A September episode gathered a mere 1.79 million viewers overall and only 1 million viewers between the ages of 18 and 49, which is said to be the most important demo in TV, compared to the Season 8 premiere, We're Having A Baby, that boasted 3.02 million overall viewers.
Keeping Up With Kardashians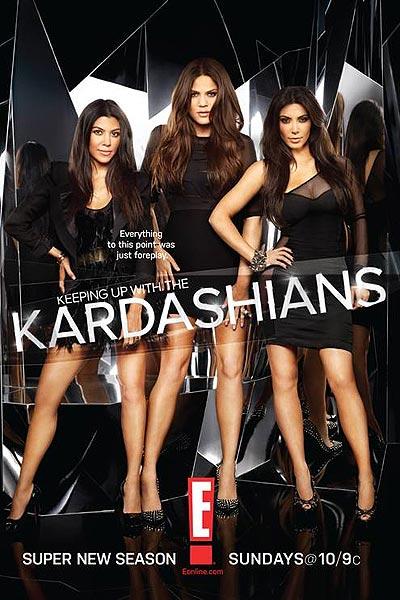 Their popularity is plummeting. In less than two years, Keeping Up With The Kardashians stars Kim Kardashianand Kris Jenner's "likability" plummeted more than 50 percent, according to the Q Scores, a closely watched measure of recognition and popularity that marketers use to evaluate celebrities' appeal. Mother-of-one Kim's attraction to the general public plunged from a 9 score in 2011 — right after she married ex-husband Kris Humphries — to a disappointing 4 in September, the poll results of women over the age of 18 revealed. Momager Kris, who last week announced her split from husband Bruce Jenner after 22 years, was a 12 in 2011. Today, she is a lowly 4, despite having her own talk show on FOX!
Article continues below advertisement
Kim Khloe, Kourtney and Rob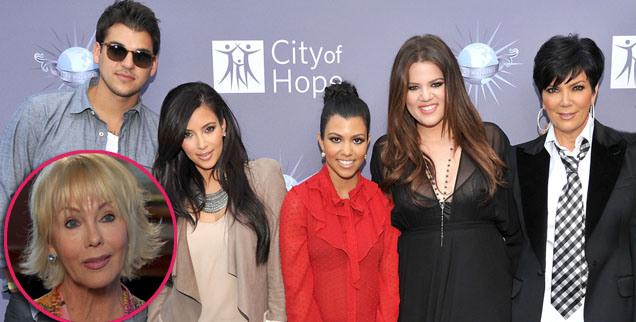 They've become magnets for lawsuits. As RadarOnline.com revealed, Kim Khloe, Kourtney and Rob decide do sue their stepmother, Robert Kardashian's widow Ellen, alleging that she sold their property, including family photos and writings. According to the late Robert's diary entries, Kris Jenner allegedly tortured her daughters Kim and Kourtney with hair-pulling, arm-twisting and repeated beatings. But the Kardashians have staunchly denied the claims and Kim has had her stepmom investigated and branded a "slippery snake" on their reality show.
Article continues below advertisement
Paternity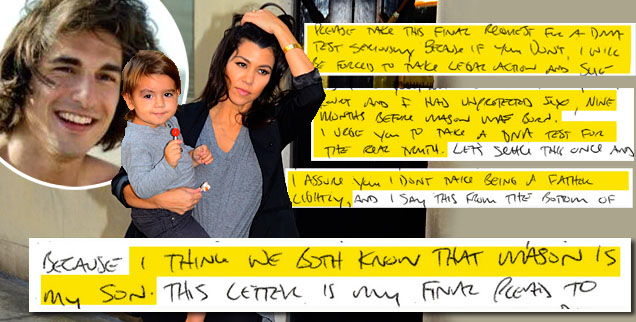 There has been questions over paternity. In 2012, Star reported how the late Robert Kardashian, Kris Jenner's first husband, questioned if he was father of daughter Khloe, based on interviews with the attorney's other wives, Jan Ashley and Ellen Kardashian. "Khloe is not his kid. He told me that after we got married," Ashley declared. Meanwhile, Kourtney had to weather her own storm after a male model, Michael Girgenti, claimed that her baby daddy, Scott Disick, may not be 3-year-old Mason's biological father. A DNA test proved otherwise.
Article continues below advertisement
Kim Kardashian Kris Humphries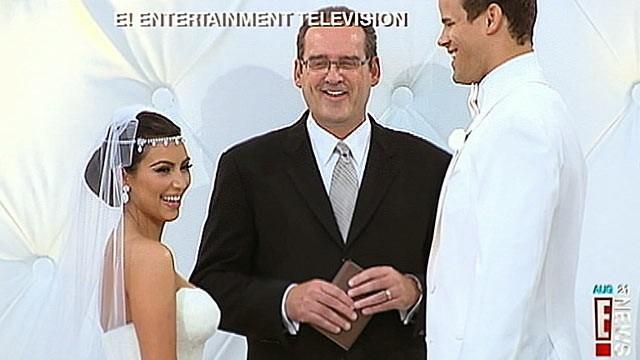 A spectacular failed union -- Kim's 72-day marriage. Fans saw Kim's courtship with basketball hunk Kris Humphries play out on the family's show so it was no surprise that E! captured every moment of their lavish Aug. 20, 2011 wedding in Montecito, California. The entire ceremony was aired on Oct. 9 and 10, 2011 on the E! special Kim's Fairytale Wedding. But the fairytale was over soon, as Kim filed for divorce on Oct. 31 after just 72 days citing "irreconcilable differences." Kim faced a public backlash for the short marriage, especially after Humphries filed for an annulment charging "fraud" because she allegedly married him just to boost ratings on her TV show. However, Kim's divorce (not annulment) from Kris was finalized this June, just days before she gave birth to daughter North by boyfriend Kanye West.
Article continues below advertisement
Cheating Scandal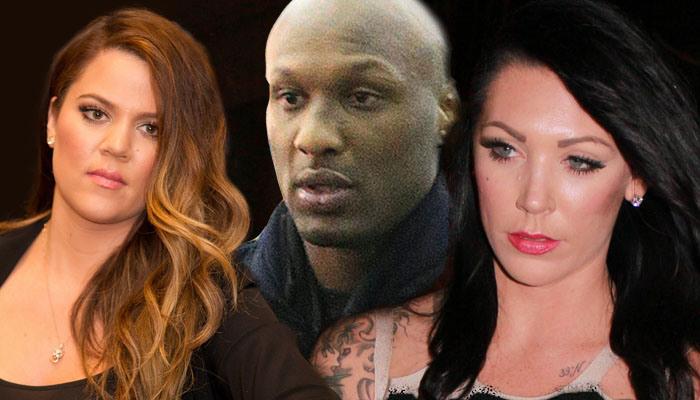 Cheating Scandal. Three women came forward and claimed they had a sexual relationship with Khloe's husband, Lamar Odom. One woman, Polina Polonsky, a criminal defense attorney who passed a polygraph test, told Star she held a six-week affair with Lamar and the pair stayed at various hotels around Los Angeles, including the Roosevelt and Vegabond Inn. Polina even alleged that Khloe found out about the relationship and has "harassed" and "stalked" her — showing up several times to hotel rooms... and even Polina's apartment.
Article continues below advertisement
Kris and Bruce Jenner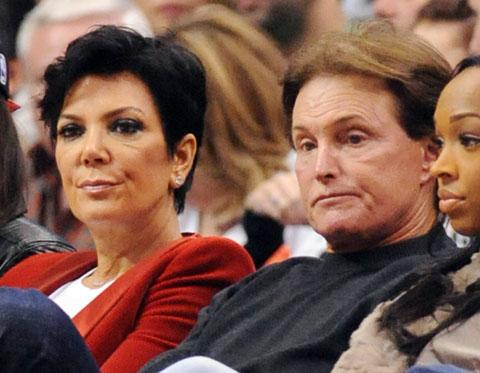 Kris and Bruce Jenner's split was foreshadowed for years, as the Olympian hero was gradually pushed to the background when his wife began going for the gold, launching herself and her daughters to the top of the pop culture mountain with a multimedia marketing mentality the likes of which we've never seen.