Don't Call Me Fat! 25 Stars Who Have Lashed Out At Criticism Of Their Weight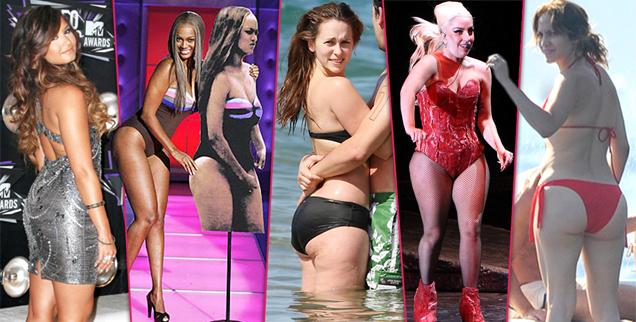 See which celebs have spoken out about their weight.
Article continues below advertisement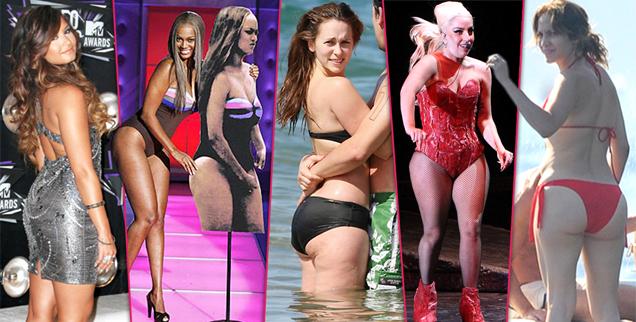 Tyra Banks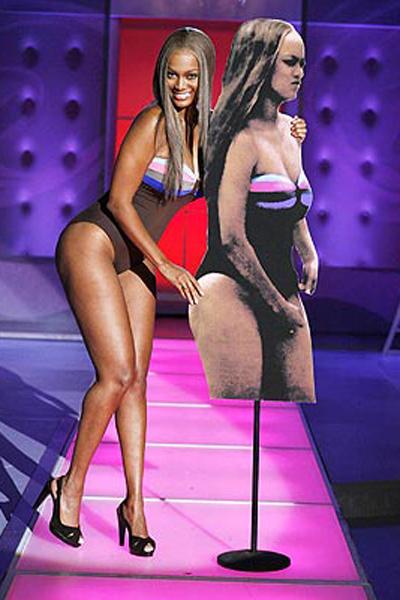 "Kiss my fat ass!" That's exactly what Tyra Banks told her critics to do back in 2007 during an episode of her talk show Tyra. The former Victoria's Secret model was taking aim at the tabloids that mocked her by publishing unflattering swimsuit photos of her with headlines that screamed "Thigh-ra Banks" and "America's Next Top Waddle."
Article continues below advertisement
Kirstie Alley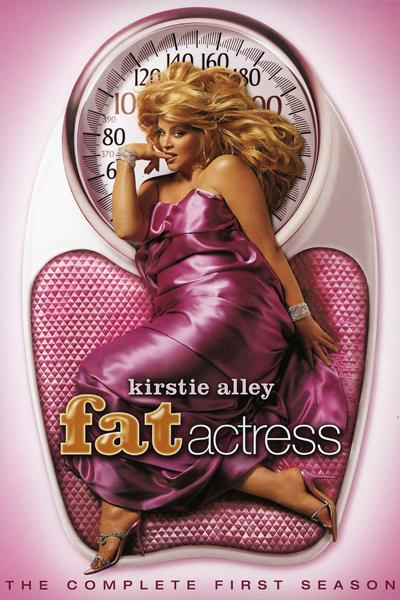 How did Kirstie Alley respond to the critics who mocked her in the press for piling on the weight from 2003 onwards? She laughed along with them by becoming the star of her own sitcom Fat Actress, which was about an overweight Hollywood star. It premiered – and ended – in 2005.
Article continues below advertisement
Lady Gaga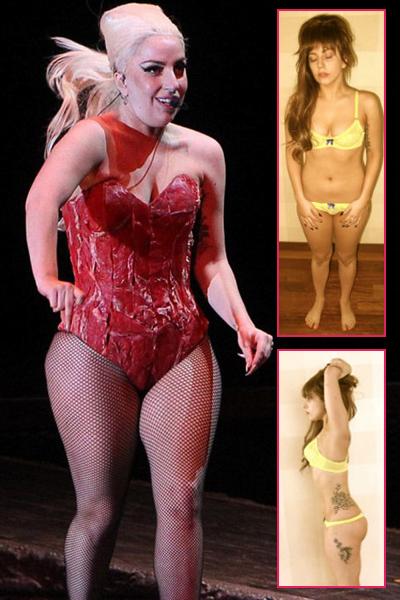 After she was fat-shamed by the tabloids last year for putting on weight, Lady Gaga took to the Internet posting photos of herself in her underwear. The pictures – which appeared on her Little Monsters website – were accompanied with the caption: "Bulimia and anorexia since I was 15."
Article continues below advertisement
Khloe Kardashian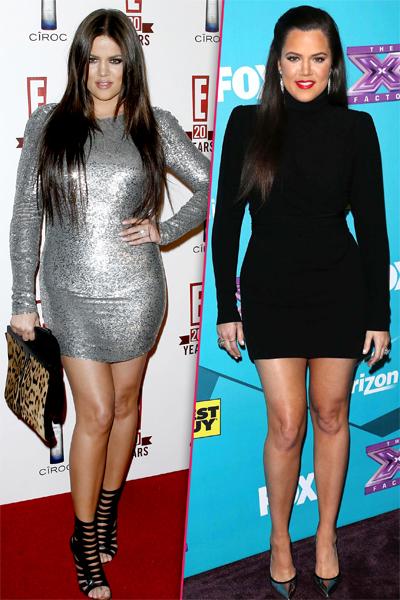 Despite shedding 25 pounds from her 5ft 10 frame, Khloe Kardashian continues to be the target of cyber bullies taking shots at her weight and calling her fat. In May she fired back by tweeting: "No matter what size, shape, color, whatever…Haters going to hate!"
Article continues below advertisement
Kim Kardashian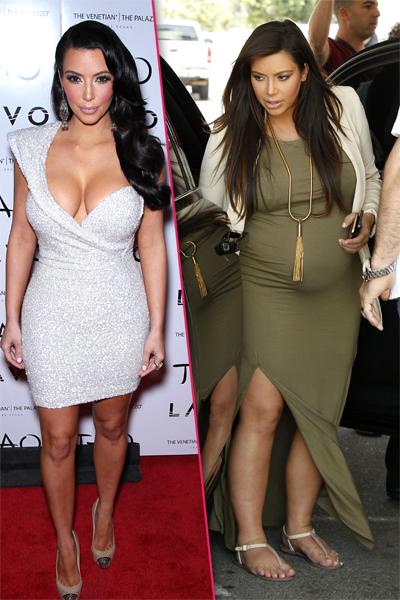 New mom Kim Kardashian was teased about her size at a time when a woman is supposed to put on weight – when she's pregnant. In March at five months pregnant, Kim, 32, shared her thoughts on the comments with Us Weekly, saying: "It's not cool and it's not fair."
Article continues below advertisement
Kelly Osbourne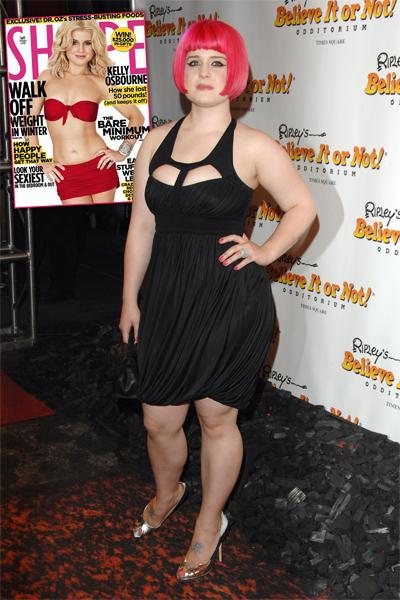 She has lost a whopping 70 pounds over the past four years and is the slimmest she has ever been but 28-year-old Kelly Osbourne says she still gets bullied about her weight. She told Fabulous magazine in the U.K. that Lady Gaga's fans call her "fat." Kelly said: "I get called fat all the time – a big fat whore."
Article continues below advertisement
Miley Cyrus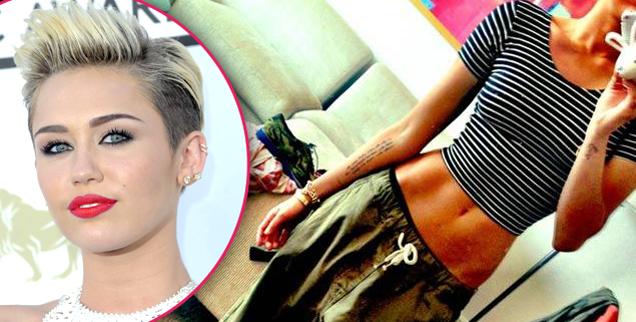 Two years ago – when she was being criticized about her weight – a then 18-year-old Miley Cyrus posted a photo of a skeletal anorexic teen on her Twitter page. She wrote: "By calling girls like me fat this is what you're doing to other people. I love MYSELF & if you could say the same you wouldn't be sitting on your computer trying to hurt others."
Article continues below advertisement
Jennifer Lopez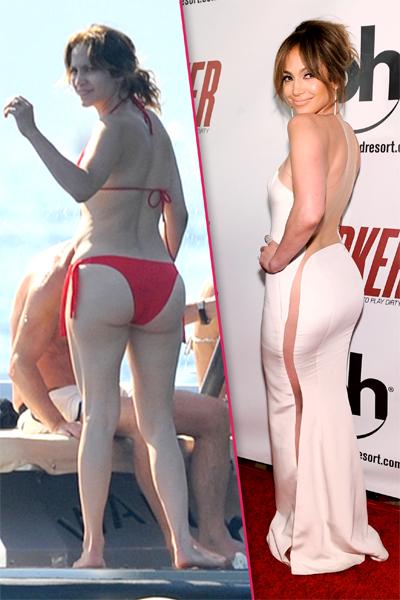 Jenny From The Block once fired her manager when he told her she was carrying a little too much junk in her trunk. Jennifer Lopez, 43, told Glamour about the incident that happened earlier in her career. She said: "I was just so infuriated that somebody said you couldn't have a little extra meat on you, because I was by no means fat."
Article continues below advertisement
Kate Upton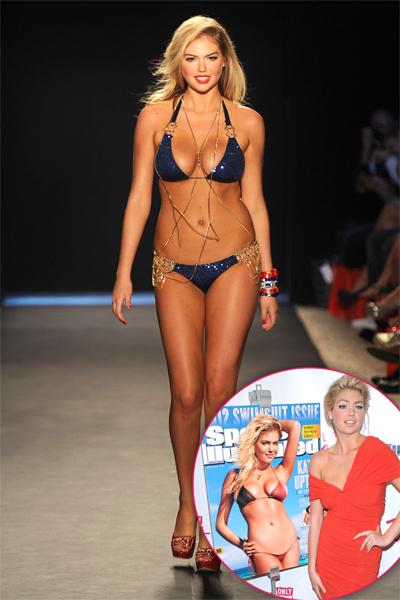 "Huge thighs, NO waist" and "big fat floppy boobs" are the terms SkinnyGossip.com used to describe 2012 Sports Illustrated cover girl Kate Upton, the 21-year-old swimsuit model responded, saying: "I'm not going to starve just to be thin." Oh, and then she became the Sports Illustrated swimsuit cover girl in 2013 for the second year in a row!
Article continues below advertisement
Adele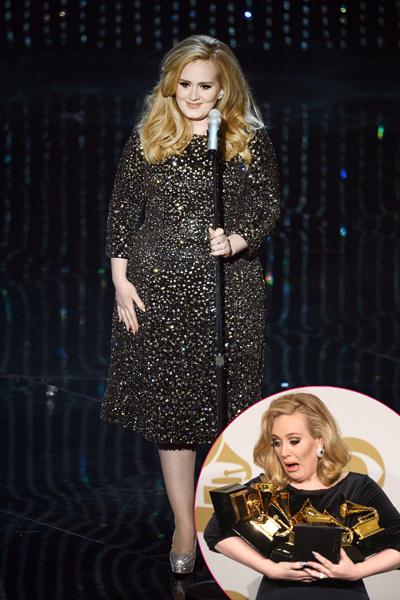 Karl Lagerfeld said she is a "little too fat" and comedienne Joan Rivers said the "chubby" singer should "lose weight." But the fat comments don't faze the multi-award winning singer Adele who recently said: "I would only lose weight if it affected my health or sex life, which it doesn't." She also once told Rolling Stone that she makes "music for ears" not "eyes."
Article continues below advertisement
Christina Aguilera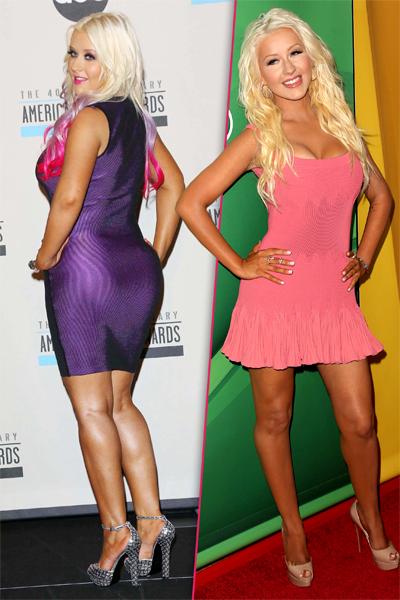 Christina Aguilera's fat-shaming critics include Kelly Osbourne who alleges The Voice mentor used to tease her for being fat. Before shedding the excess pounds earlier this year Christina, 32, embraced her curves even saying she told her record label: "You are working with a fat girl. Know it now and get over it."
Article continues below advertisement
Jessica Simpson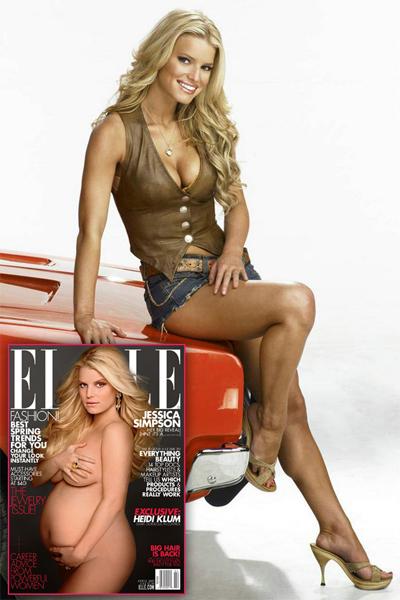 Whether she was teased for looking pudgy in high-waist "mom" jeans or being ridiculed for putting on 60 pounds during her first pregnancy, Jessica Simpson has often been the target of fat jibes. In April 2012 she took aim at her critics by urging her fans to buy the issue of Elle for which she posed nude. Jessica, 33, tweeted: "Last chance to see me 'fat' aka PREGNANT on the cover of Elle."
Article continues below advertisement
Jennifer Love Hewitt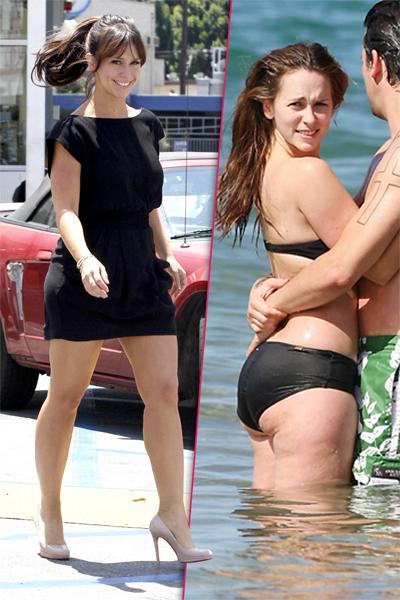 When snaps of Jennifer Love Hewitt looking curvier than usual in a black bikini were widely published in 2011 the actress was ridiculed for putting on weight. Incensed, Hewitt, 34, defended herself writing on her blog: "A size 2 is not fat!" She added: "To all girls with butts, boobs, hips and a waist, put on a bikini – put it on and stay strong."
Article continues below advertisement
Melissa McCarthy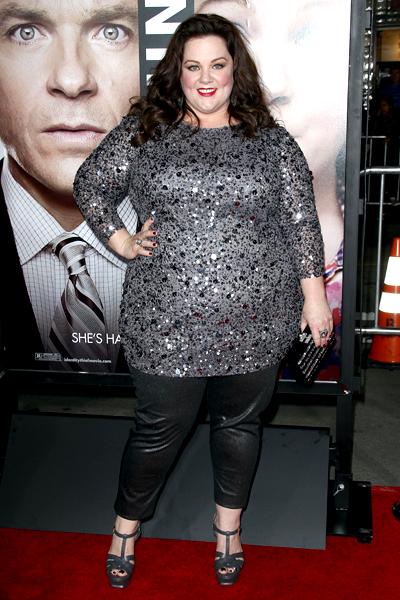 She is one of the funniest women in Hollywood today but earlier this year Melissa McCarthy was lambasted by film critic Rex Reed who called the actress "tractor-sized" and a "female hippo." Melissa, 42, remained silent while the movie he savaged – Identity Thief – opened at number one at the box office. In June she finally responded, saying: "I felt really bad for someone who is swimming in so much hate."
Article continues below advertisement
Christina Hendricks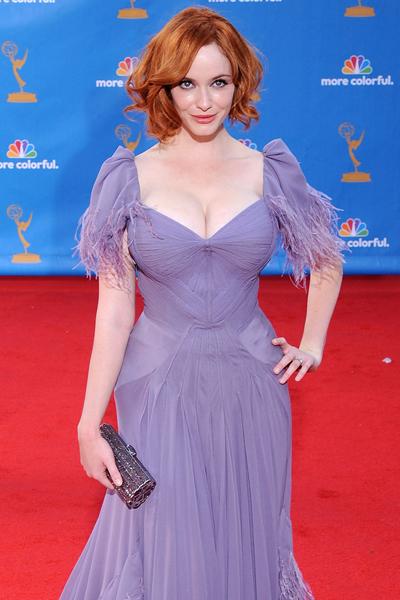 Don't use the "F" word around Christina Hendricks or you may find that the conversation is abruptly ended. That's what an Australian journalist discovered in April when she asked the Mad Men star: "Do you feel you have been an inspiration to other full-figured women?" Before an aide abruptly terminated the interview, Christina, 38, asked the journalist: "Are you trying to say I inspire fat people?"
Article continues below advertisement
Demi Lovato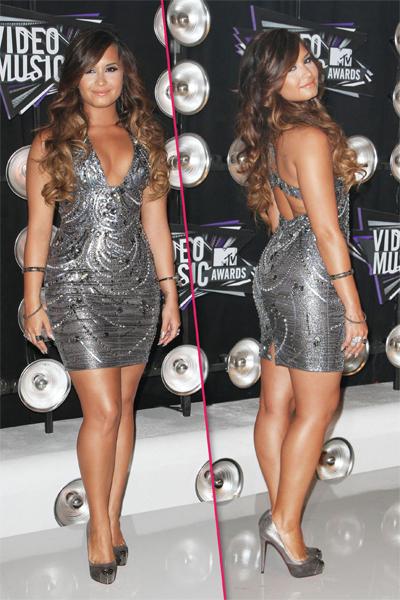 Astonishingly, even though she publicly revealed she had battled bulimia, Demi Lovato was mocked on Twitter for her weight after appearing at the MTV Video Music Awards in August 2011. The former Disney star fired back saying: "Guess what, I'm healthy and happy, and if you're hating on my weight you obviously aren't."
Article continues below advertisement
Hilary Duff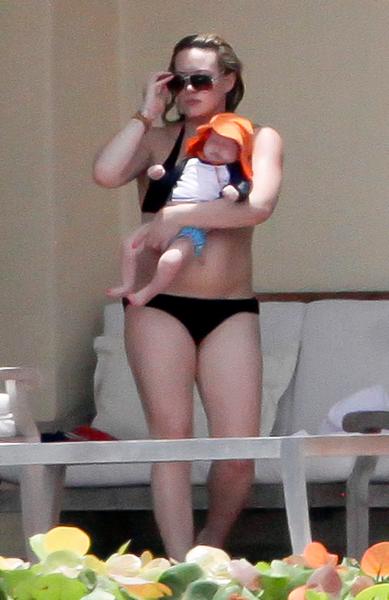 "Say it to my face," is the challenge that actress and singer Hilary Duff lay down to the anonymous Internet critics who have criticized her post-pregnancy figure. The 25-year-old was snapped relaxing with her three-month-old son Luca while wearing a bikini last year. But rather than be fat-shamed Hilary told In Touch Weekly: "This is how it goes for most women – the weight doesn't fall off overnight."
Article continues below advertisement
Ireland Baldwin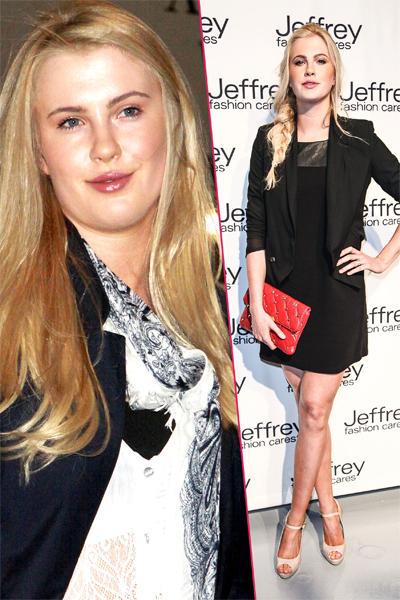 Proving she is as outspoken as her father Alec model Ireland Baldwin hit back at cyber bullies who blasted her for being too "fat" to be a bikini model. The teen wrote on Tumblr in April: "What I don't fully understand is what is the good in commenting on a photo of a 17-year-old girl calling her fat, ugly, etc? Is that helping you in some way? I'm confused."
Article continues below advertisement
Miss America – Mallory Hagan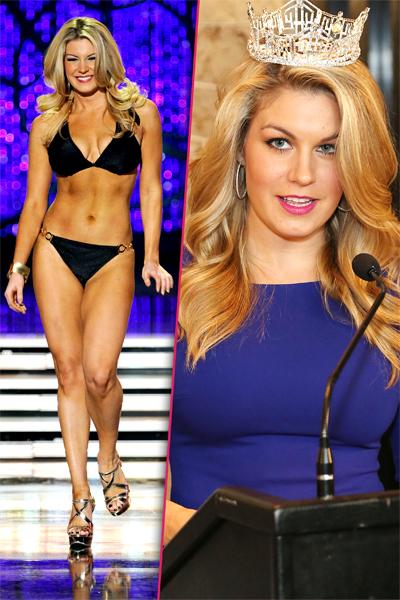 She was criticized for putting on weight shortly after winning the Miss America crown, but Mallory Hagan, 24, did not take the comments lying down. She went on Anderson Live in March and defended her body saying she is "healthy" adding: "Some days you want to eat potatoes and some days you don't…"
Article continues below advertisement
Drew Barrymore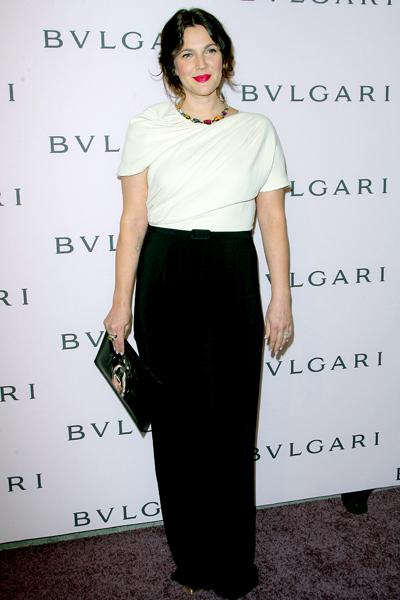 She once told the U.K.'s You magazine that as a child actress she "was the fat kid who was always beaten up." But 38-year-old Drew Barrymore refuses to bow down to Hollywood pressure to fit into a skinny mold. In an interview with Elle, she said: "I don't have enough room in my life for the neurosis of other people's expectations."
Article continues below advertisement
America Ferrera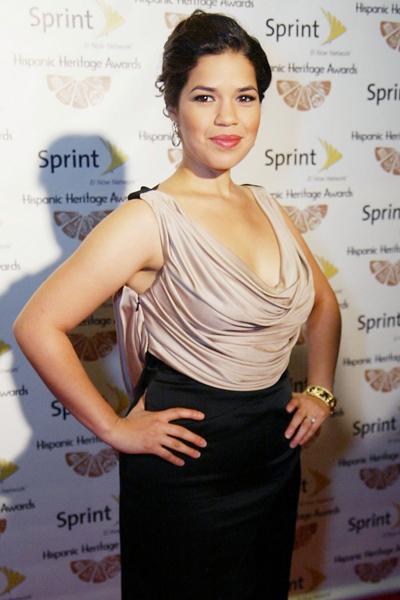 Former Ugly Betty star America Ferrera responded to fat critics by ignoring them. In 2010 the Real Women Have Curves actress told PopEater.com that she brushes off comments about her weight, saying: "It's not hard to ignore, because I find it all so ridiculous."
Article continues below advertisement
Chris Christie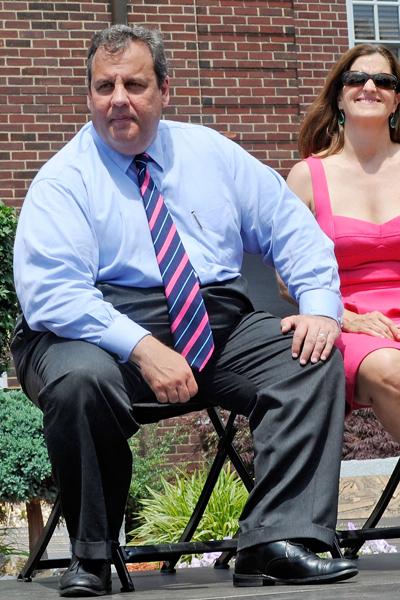 When former White House doctor Connie Mariano said she would worry about Chris Christie "dying in office" if he ever became President, the New Jersey governor hit back with a vengeance. Calling her comments "irresponsible," he said she's welcome to examine him and review his medical history but "until that time, she should shut up."
Article continues below advertisement
Kelly Clarkson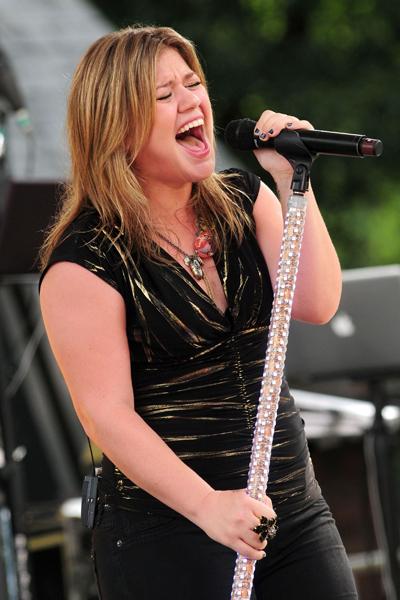 Back in 2009, former American Idol winner Kelly Clarkson said she had enough of being called fat. During an interview with 2Day FM's Kyle and Jackie O Show in Australia she said: "For seven years it's been happening. It's like: 'OK cool the fat joke'."
Article continues below advertisement
Cheryl Cole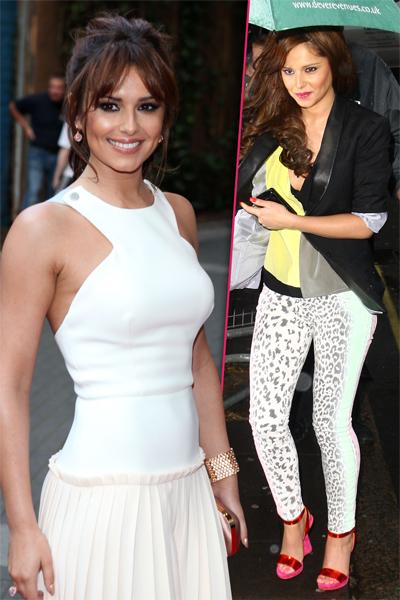 British pop star, and Derek Hough's ex-girlfriend, Cheryl Cole hit back at cyber bullies who call her fat. She told U.K.'s Glamour last year: "You can't call someone who's a size 6 U.S. size 4 fat." She added that jibes about her weight are likely to cause "women some serious issues."
Article continues below advertisement
Lena Dunham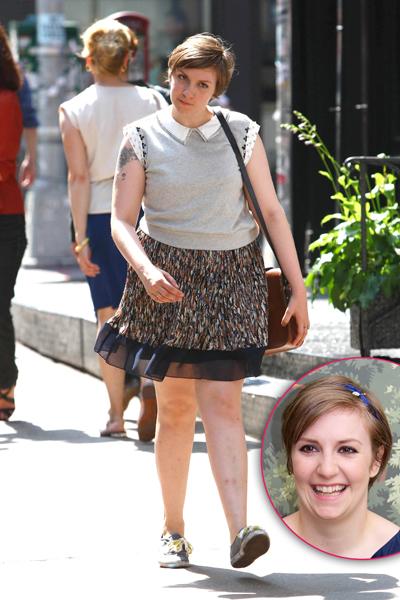 When she appeared on a red carpet last year wearing what appeared to be a large blouse without any shorts fashion bloggers took pot shots at Lena Dunham for daring to show her chubby thighs. But the Girls creator fired back: "My response is, get used to it because I'm going to live to be 100 and I am going to show my thighs every day till I die."