Exclusive
'He Couldn't Believe My Photos Were Real!' Transsexual Model At The Center Of Hank Baskett Cheating Scandal Shows Off The Body She Says Hooked Kendra's Husband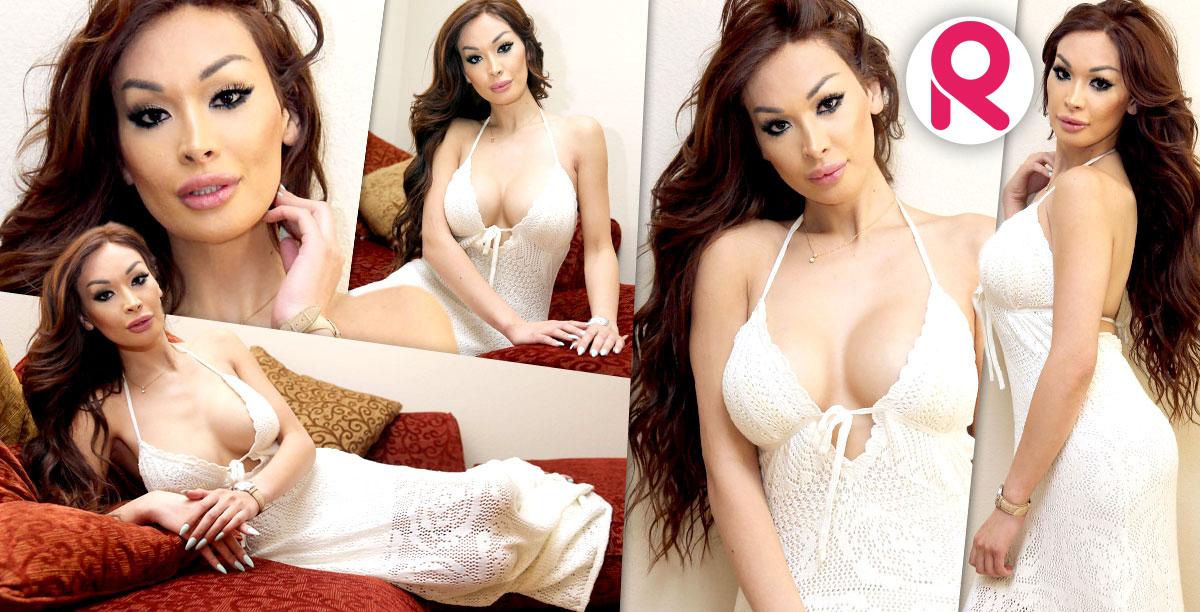 Transsexual model Ava Sabrina London stunned the world with her claims she had a steamy sexual encounter with Kendra Wilkinson's husband Hank Baskett, and now in an exclusive photo shoot with RadarOnline.com, she's getting even more revealing! The model shows off the body she says hooked Baskett in steamy new shots, and reveals new details about the alleged affair.
Baskett first came across London online, she claims. "He couldn't believe that my photos were real," she told Radar. "It's how it all began."
Article continues below advertisement
Not long after, the couple met up on April 21, she claims — just weeks before his wife gave birth to their daughter, Alijah.
London claims, "When I met him he already knew I was a transsexual. He thought I was beautiful."
According to London, their brief introduction soon led them to her bedroom, where things turned sexual fast.
"We both were undressed and he started like, you know, grabbing, playing with my penis," London, who passed a lie detector test claimed. "He was jerking me off. And he took a shower after. It wasn't like he rushed out of there."
London claims Baskett gave her about $500 after their 20-minute bed-top romp, because she says he wanted London to know just how much fun he had with her.
"After the same day we met he texted me," she said of his phone calls, which came from unlisted numbers. "Saying you're so beautiful and we'll talk soon."
Since then, the 31-year-old father of two dropped off an extra $2,000 so the video model wouldn't spill their secret, London has claimed, and even offered her $5,000 more never to talk publicly about the torrid affair.
Article continues below advertisement
"I think he was just concerned about me not saying anything," she said. "I was getting annoyed because the last time I talked to him I was like 'What do you want me to say? What do you want me to do?' He was like 'my destiny lies in your hands.' I was like don't put this on me, like it lies in god's hands," she said.
"I actually didn't feel comfortable with him coming up… I literally couldn't sleep. I was like 'oh my god this guy keeps calling,'" she continues. "I was like, 'What if he comes to my house?' He can't get in, but still."
Article continues below advertisement
Article continues below advertisement