Kendra Punched Walls, Flushed Wedding Ring After Learning Hank Cheated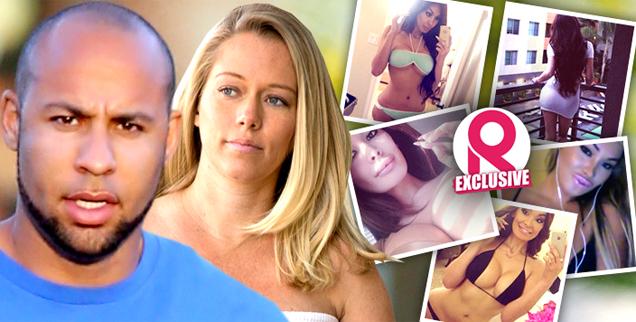 Break Kendra Wilkinson's heart, she'll break your walls!
After the reality star, 28, realized RadarOnline.com's exclusive story that her husband Hank Baskett had cheated with a transsexual model was indeed true, she reportedly punched the walls of her Calabasas, California home AND flushed her wedding ring down the toilet!
According to Us Weekly, the mother of two— who gave birth to her first daughter with Baskett, Alijah, just seven weeks ago— at first laughed off Radar's shocking report that Baskett had strayed while she was eight months pregnant.
Article continues below advertisement
But when her former NFL player hubby, 31, didn't publicly deny the allegations, she began investigating and found a suspicious charge on his credit card, the magazine continues.
"She flipped out," a source tells Us Weekly, adding that the normally happy-go-lucky blonde punched the walls in the family's home, threw their wedding pictures in the pool, and even tossed her ring down the porcelain. "She was extremely angry."
After Baskett fled to his parents' home in New Mexico with their son Hank Jr., 4, her anger turned to sadness.
"She's devastated," the source says. "Her life has fallen apart."
And friends are allegedly concerned she could relapse into a second bout of post-partum depression.
"Everyone is checking in constantly," the insider adds. "Between the baby hormones and this, friends worry she could be in a dangerous place"
Article continues below advertisement
Article continues below advertisement