Bittersweet Reunion: Kendra Wilkinson's Estranged Mother Patti Rushes To Her Side Amidst Heartbreaking Marriage Crisis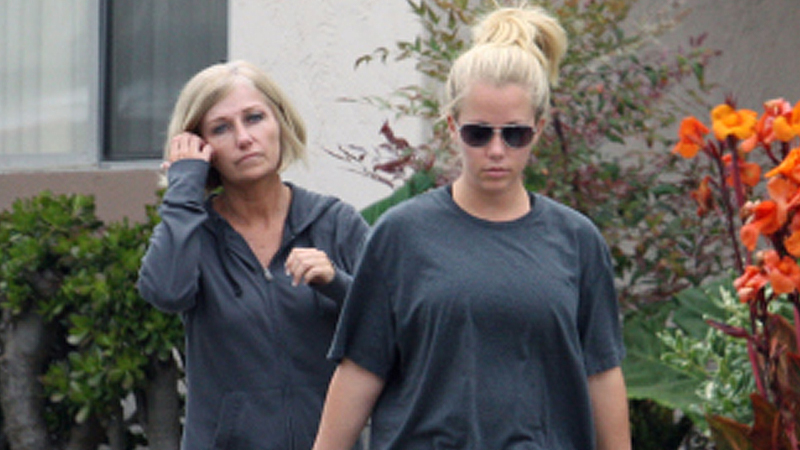 Kendra Wilkinson could be losing a husband— but she has her mother back.
Patti Wilkinson, who exclusively told RadarOnline.com earlier this month that she hadn't spoken to her daughter since a blowout fight last year, tweeted on Friday that she reached out to Kendra, 28, after hearing Radar's shocking report that her son-in-law , 31, had cheated on the reality star with a transsexual model.
Article continues below advertisement
The next day, Patti said she left her native San Diego, California for Kendra's adopted hometown of L.A.
"LA bound," she posted on her official Facebook page on Saturday. "Pandora is going to be my friend for the next 2 1/2 hours!"
Despite the difficult circumstances, Patti kept a sense of humor about her trip.
"Sitting in front of LAX on 405 watching planes land & flirting with other drivers," she wrote three hours later.
As Radar previously revealed, Patti and Kendra last spoke in a heated phone conversation in October 2013.
"She did tell me she hated me, she called me all kinds of names. She ended it with 'I hope you die.' I wouldn't tell my worst enemy I hope you die. Much less your mother," Patti told Radar.
Kendra has been hiding from the public eye since Radar first reported that Baskett had a steamy tryst with Ava Sabrina London while the Kendra On Top star was eight months pregnant with their newborn daughter Alijah.
Article continues below advertisement
Article continues below advertisement