Exclusive
Hank Baskett's Transsexual Mistress REVEALED! Meet Ava Sabrina London, The Model Who Doomed Kendra Wilkinson's Marriage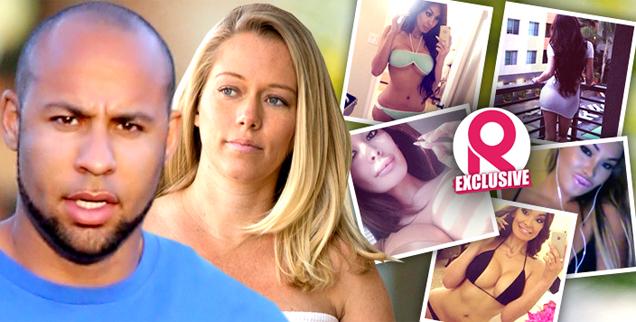 Meet Ava Sabrina London, the transsexual model who might be the end of Hank Baskett and Kendra Wilkinson's marriage!
As RadarOnline.com previously reported, multiple sources have revealed that Baskett secretly hooked up with a transsexual model while Wilkinson was roughly eight months pregnant with their baby daughter, Alijah, and now RadarOnline.com can reveal that the woman was London.
According to her Facebook page, London is a native of Northern California, but often travels around the country, and is seen wearing an endless complement of bikinis, designer fashions, formal gowns and revealing tops during her adventures. Her profile is replete with selfies, posed shots and photo collages.
Article continues below advertisement
She has a Youtube page, which features more than 60 videos of her wordlessly shaking to music while on a webcam.
One YouTube video featured an email address for bookings.
As RadarOnline.com reported, Baskett's affair with the woman exploded Friday, when the ex-Philadelphia Eagles player was seen leaving the home he shares with Wilkinson with bags in hand, as he checked into a hotel.
Baskett and London first met up "around April 22 in Sherman Oaks, California," an insider told RadarOnline.com. "He called her twice before they met in person. He said he'd seen her YouTube videos online, and he couldn't believe that her photos were real."
Baskett used a phony name in setting up the rendezvous, the insider said, claiming he'd never been with a transsexual prior to their hook-up.
"They mutually masturbated and he touched her breasts and penis," the source claims. "The entire encounter lasted probably about 15, 20 minutes. Before leaving, he gave her almost $500 and told her he wanted to stay in touch."
Both Baskett and Wilkinson did not return multiple requests for comment.
Article continues below advertisement
Article continues below advertisement