Cheating, Gay Lovers, Incest, Drugs & Lip Synching! 50 Of Hollywood's Juiciest Confessions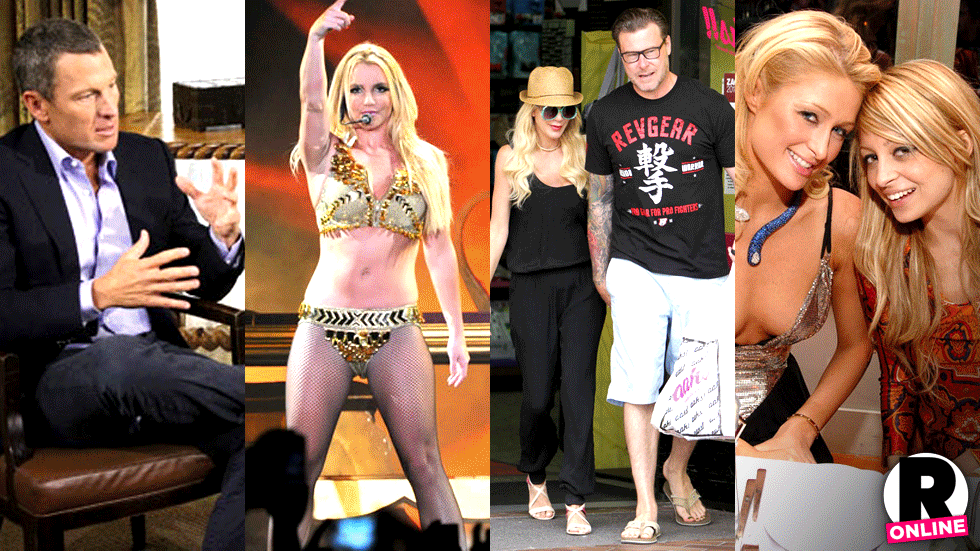 Hollywood is a town of surprises, and RadarOnline.com always provides the best ones! From extramarital adventures, to recreational excesses and same-sex affairs these are the 50 most jaw-dropping admissions.
Article continues below advertisement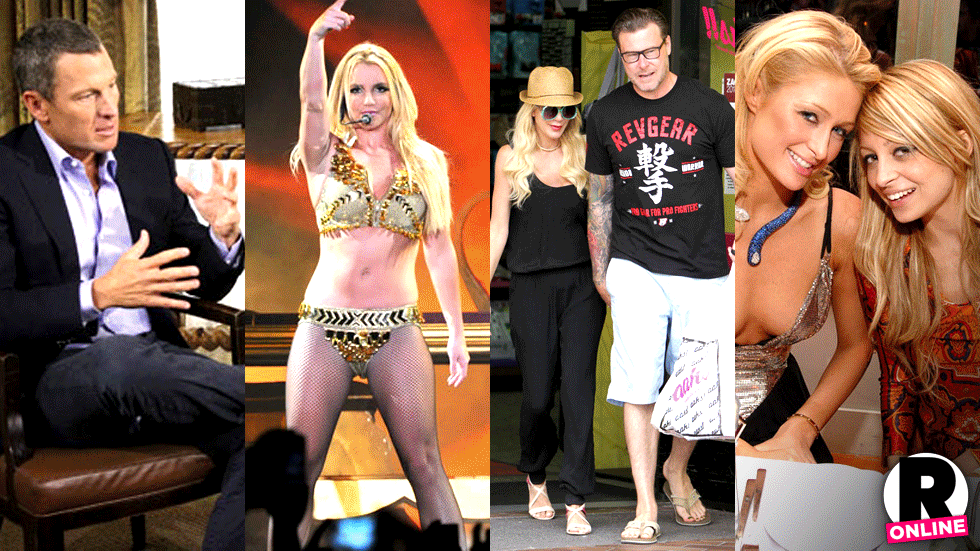 Hollywood is a town of surprises, and RadarOnline.com always provides the best ones! From extramarital adventures, to recreational excesses and same-sex affairs these are the 50 most jaw-dropping admissions.
arnold schwarzenegger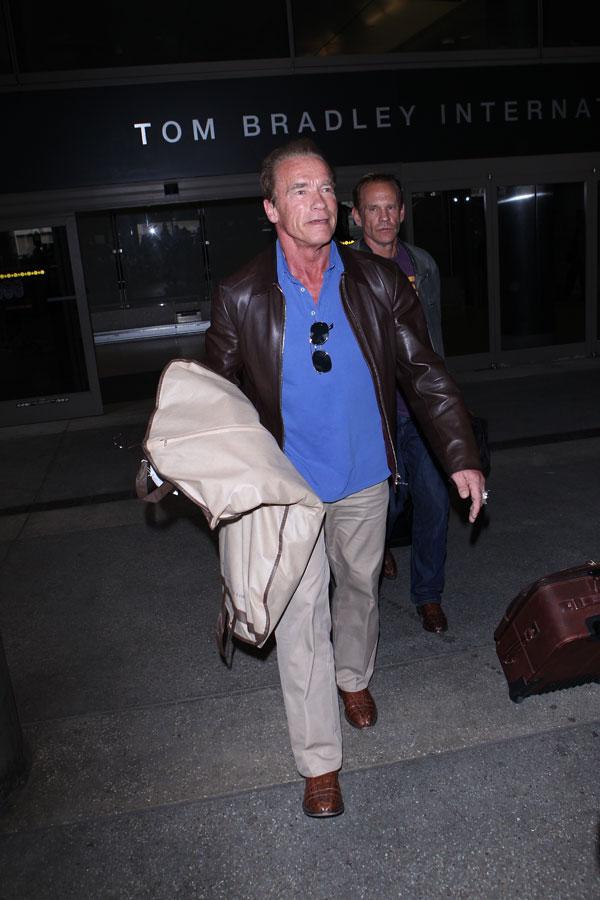 The public was stunned in 2011 when Arnold Schwarzenegger admitted to fathering a love child with the family's housekeeper while married to wife Maria Shriver. The high-profile political cheat scandal rocked the former California First Lady who filed for divorce almost immediately. "There are no excuses and I take full responsibility for the hurt I have caused. I have apologized to Maria, my children and my family. I am truly sorry," Schwarzenegger said in a statement at the time.
angelina jolie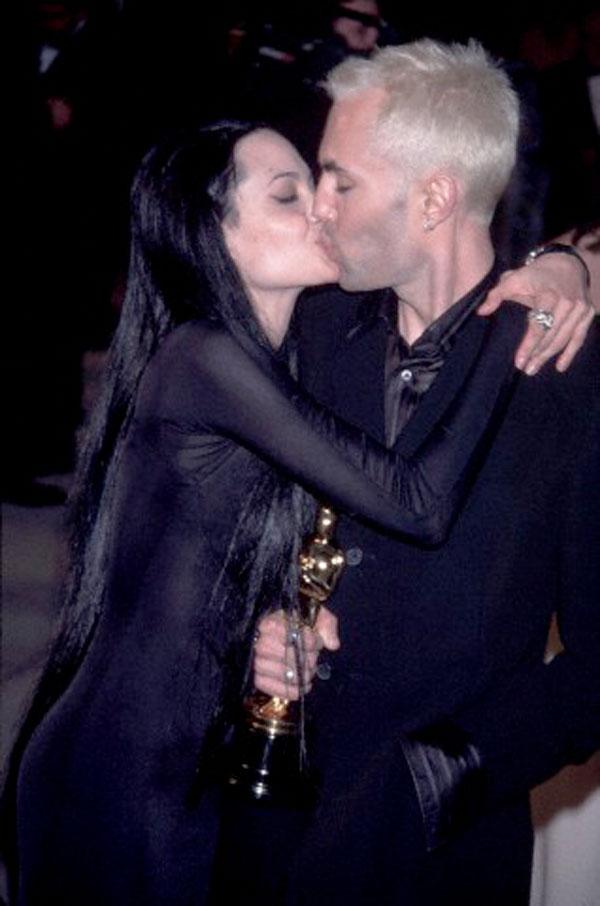 Angelina Jolie and her brother James Haven infamously kissed — somewhat passionately — on the red carpet during the 2000 Oscars drawing in reports of incest. "First, we're the best of friends. And it wasn't some odd open-mouthed kiss," Jolie said years later. "It was disappointing that something so beautiful and pure could be turned into a circus."
Article continues below advertisement
tom hardy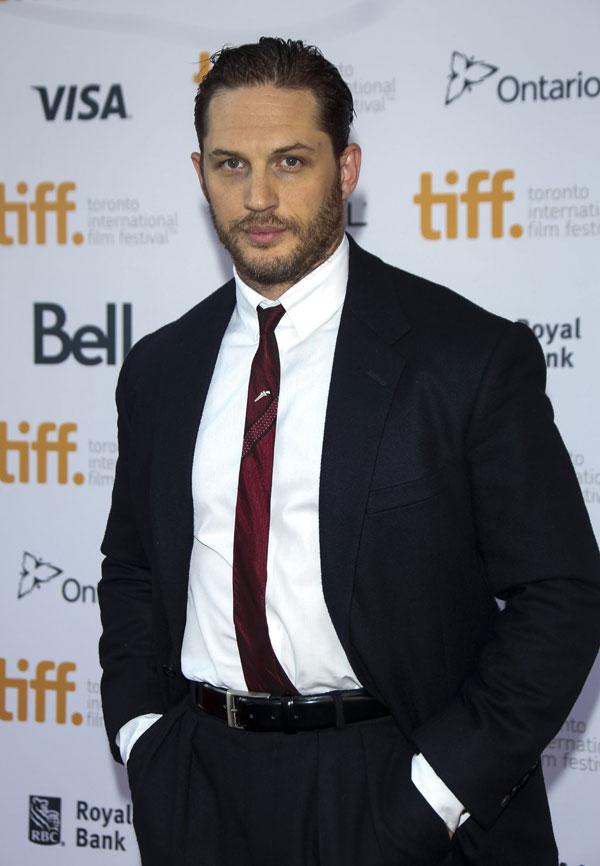 'Inception' star and Hollywood hottie Tom Hardy confessed to 'Now' magazine in 2010 that he'd had gay lovers in the past. "Did I experiment with men As a boy? Of course I have. I'm an actor for f**k's sake. I'm an artist. I've played with everything and everyone. But I'm not into men sexually," he said at the time. "I love the form and the physicality, but the gay sex bit does nothing for me... To me it just doesn't compute now that I'm into my thirties and it doesn't do it for me. I'm done experimenting."
Article continues below advertisement
Demi Lovato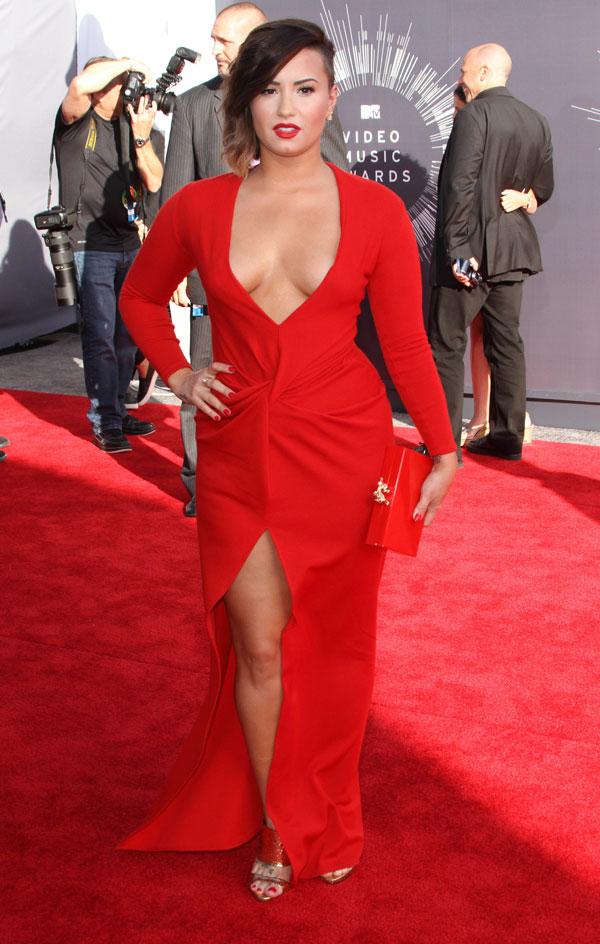 After completing a stint in rehab, Demi Lovato would later open up about her drug addiction. "Something I've never talked about before, but with my drug use I could hide it to where I would sneak drugs. I couldn't go without 30 minutes to an hour without cocaine and I would bring it on airplanes," she confessed in 2013 to Access Hollywood. "I would smuggle it basically and just wait until everyone in first class would go to sleep and I would do it right there. I'd sneak to the bathroom and I'd do it."
Article continues below advertisement
beyonce knowles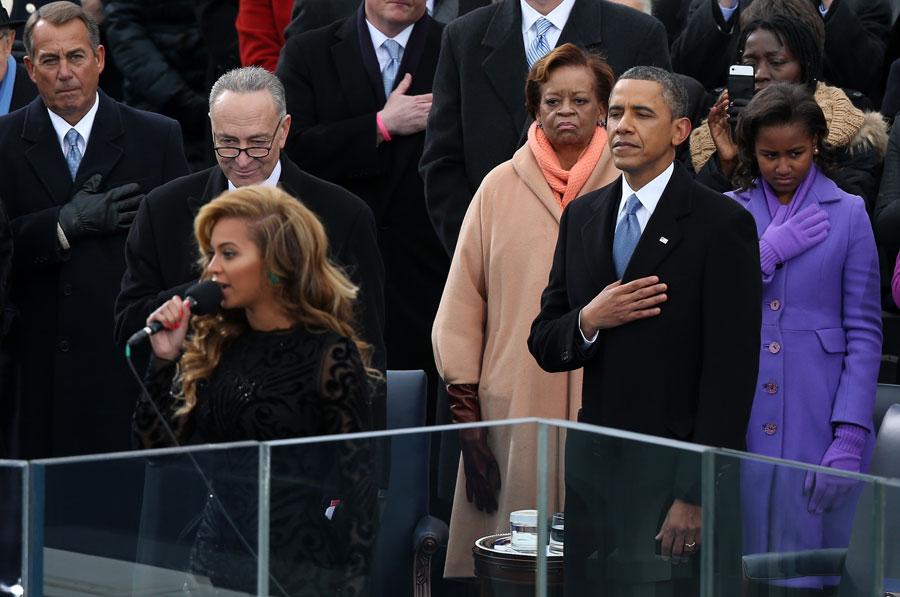 She's Queen Bey, but she's not immune to scandal. In 2013 Beyonce drew criticism when she sang at President Barack Obama's Inauguration and it was suggested she lip synced — which she later admitted. "I practice until my feet bleed and I did not have time to rehearse with the orchestra," she revealed in a statement. "Due to no proper sound check, I did not feel comfortable taking a risk. It was about the president and the inauguration, and I wanted to make him and my country proud, so I decided to sing along with my pre-recorded track, which is very common in the music industry. And I'm very proud of my performance."
Article continues below advertisement
Rupert Sanders and kristen stewart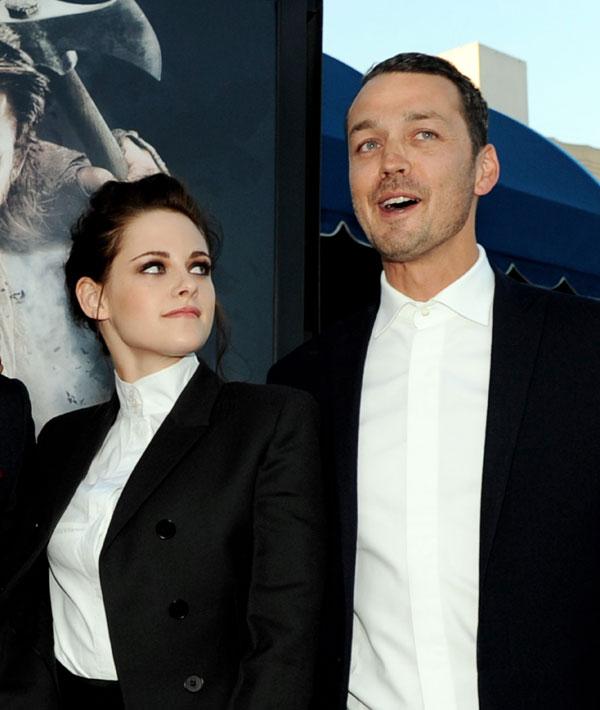 'Twilight' fans were brokenhearted when photos leaked of star Kristen Stewart cheating on her boyfriend, Robert Pattinson, with her married 'Snow White and the Huntsman' director, Rupert Sanders. "I'm deeply sorry for the hurt and embarrassment I've caused to those close to me and everyone this has affected," Stewart said in a statement. "This momentary indiscretion has jeopardized the most important thing in my life, the person I love and respect the most, Rob. I love him, I love, I'm so sorry." Stewart and Pattinson subsequently broke up and Sanders' wife, Liberty Ross, filed for divorce.
Article continues below advertisement
woody allen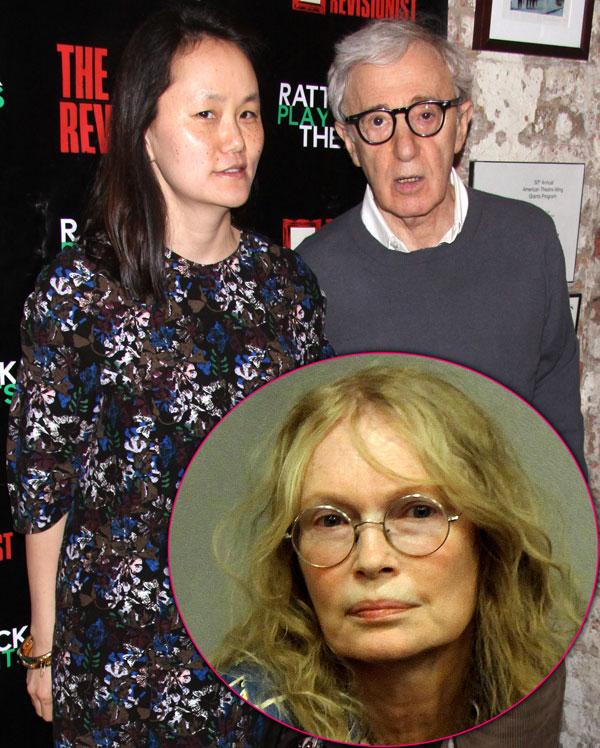 Actress Mia Farrow was stunned when her long-time partner, Woody Allen, controversially left her for her adopted daughter Soon-Yi Previn. He was 56 at the time and she was 19, and they went on to marry. "What was the scandal? I fell in love with this girl, married her," the filmmaker said in 2005. "We have been married for almost 15 years now. There was no scandal, but people refer to it all the time as a scandal and I kind of like that in a way because when I go I would like to say I had one real juicy scandal in my life."
Article continues below advertisement
Ellen DeGeneres and anne heche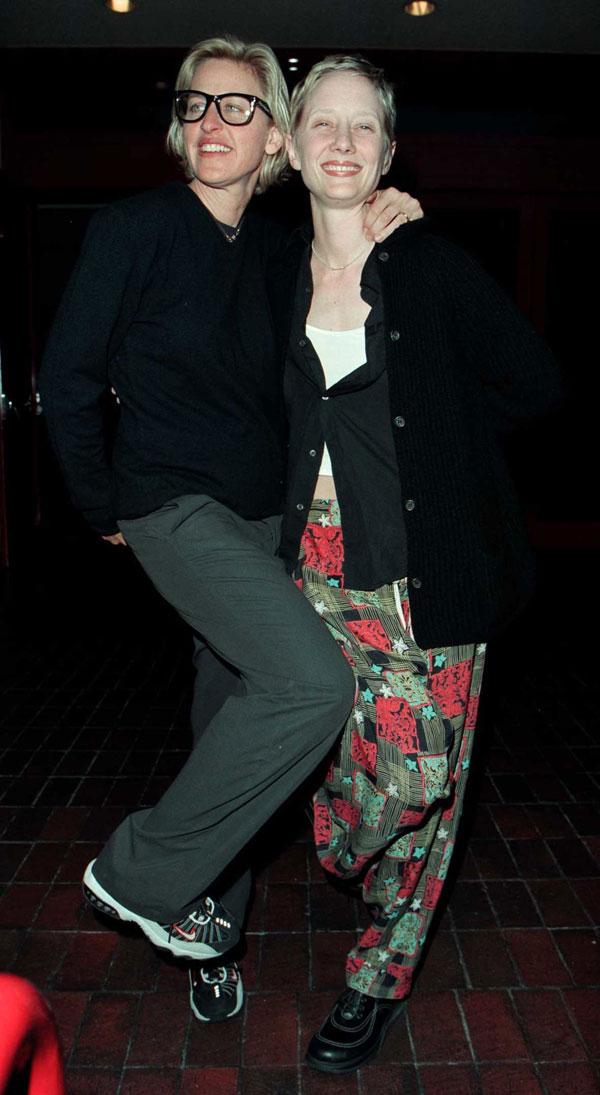 Anne Heche famously dated Ellen DeGeneres for three years but when the two split in 2000, the actress went on to marry cameraman Coleman Laffoon — who she has since divorced — but publicly stated that DeGeneres was her one and only gay lover.
Article continues below advertisement
elton john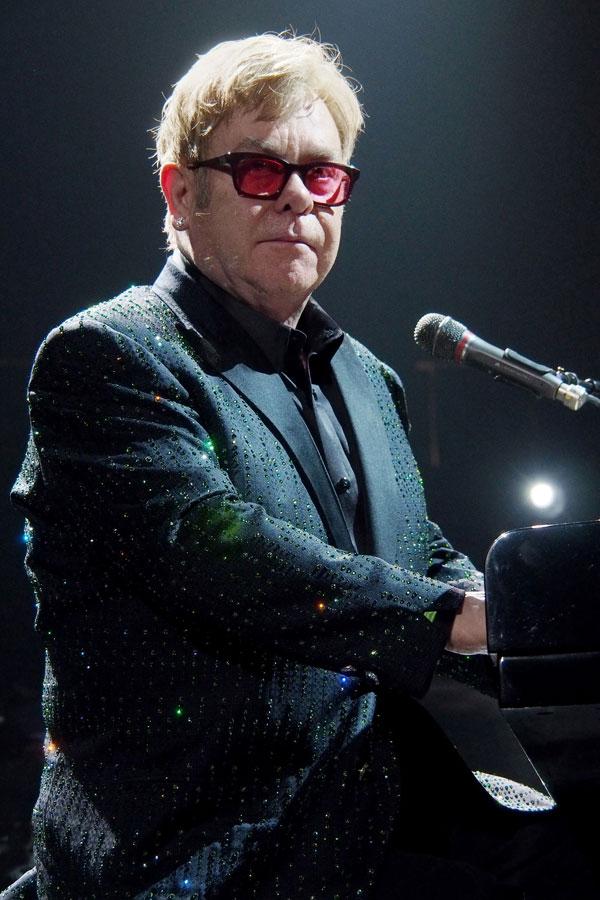 Elton John confessed drug abuse in his 2012 memoir, 'Love is the Cure: On Life, Loss and the End of AIDS,' writing, "I was consumed by cocaine, booze and who knows what else. I apparently never got the memo that the Me generation had ended." In an interview with Matt Lauer he further confessed, "I wasted such a big part of my life… I was a drug addict and self-absorbed."
Article continues below advertisement
Rascal Flatts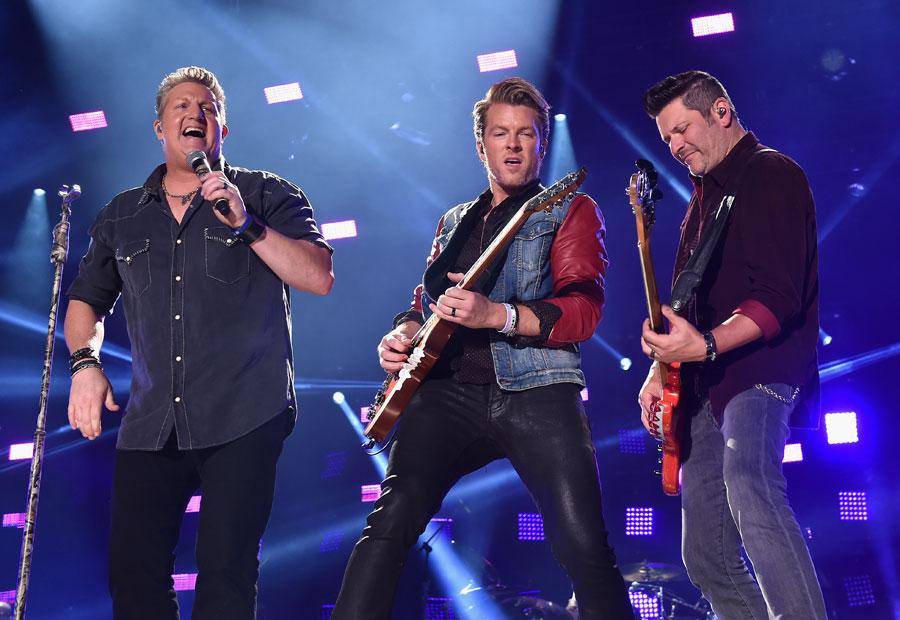 Country stars Rascal Flatts performed on April 6, 2014 at the ACM Awards and was immediately hit was criticism from fans who thought the trio looked a little off on stage. It was later reported that the lead singer had a sore throat and rather than cancel their appearance, they chose to lip sync. "We've never done it before, and we're obviously not very good at it," the group joked.
Article continues below advertisement
Tori Spelling and Dean McDermott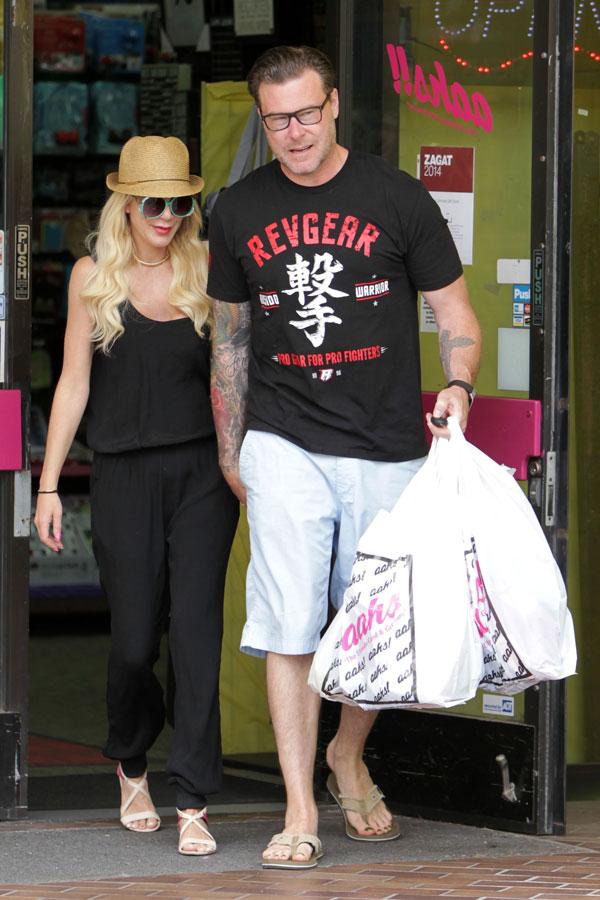 Tori Spelling's husband Dean McDermott was caught in a cheating scandal last December in which it was reported he had a two-day fling with a Canadian woman while filming in Toronto. He eventually confessed to the infidelity during an episode of their docu-series 'True Tori' while in therapy with his wife saying, "I was out of control. Sex was an escape, just like drugs and alcohol."
Article continues below advertisement
Bobbi Kristina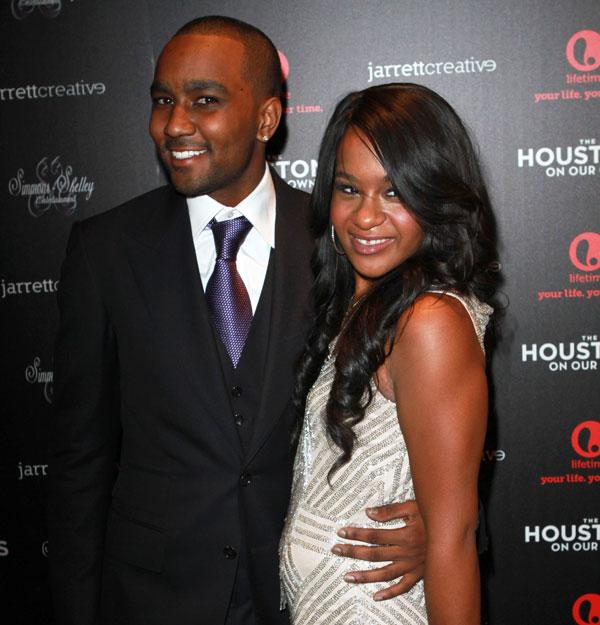 After Whitney Houston tragically passed away in 2012, her daughter Bobbi Kristina revealed she was in a romantic relationship with Nick Gordon — a boy who has lived with them and Whitney had treated like a son. So while it's not exactly incest because there's no blood relation, Bobbi and Nick's relationship blossomed and the two are now married! The pair claim the controversy over their marriage actually fueled the fire of their love. "We were young. Krissy looked at me as an older brother, and I looked at her as a little sister," Nick said. "Whitney made me promise several times to look after Krissy… and, Mom, I will never ever, ever break that promise." Bobbi chimed in of her late mother, "She wanted this. This is something she wanted to see."
Article continues below advertisement
gavin rossdale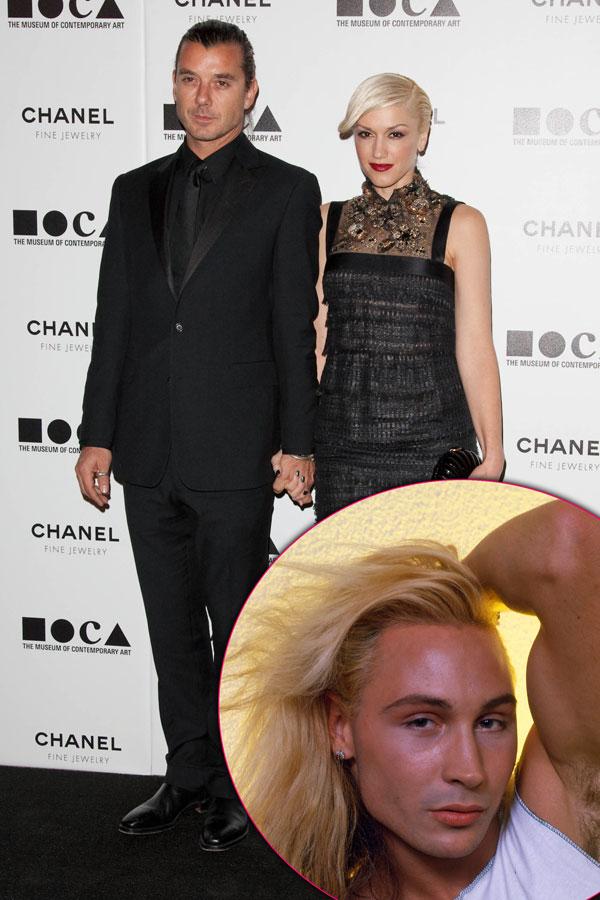 Gavin Rossdale has been married to Gwen Stefani since 2002 and the two have three children together, but the Bush lead singer shocked his fans a few years ago when he confessed to having a gay fling with a cross-dressing pop singer named Marilyn — an assertion first made by Boy George in 1995. "I think at the outset there was a sort of fear — that was right at the beginning of Bush, and I didn't want it to be part of it," Rossdale said, claiming it was a one-time thing. "I've never wanted to appear closed about it. It's not something I've talked about really because it's always been in the glare of a tabloid world. It's just one of those things: Move on. When you're 17, Jesus Christ. I don't think there's anything strange about any form of — you're learning about life. It's a part of growing up. That's it. No more, no less."
Article continues below advertisement
Jodie Sweetin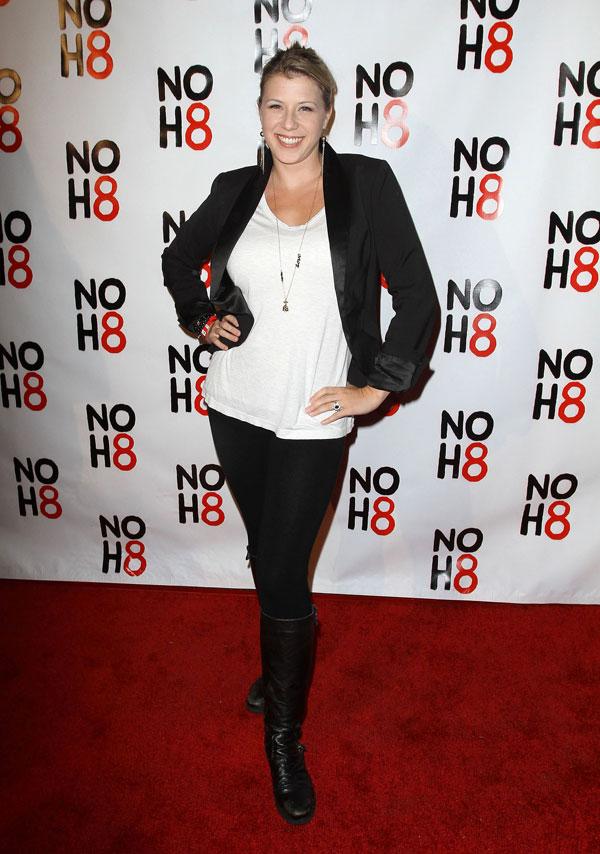 Known for her sweet demeanor on the hit family show "Full House," actress Jodie Sweetin made a shocking revelation in her 2009 tell-all book, 'unSweetined' -- that she'd had a severe battle with drug abuse. "I snorted meth at the Olsen twins film premiere," she wrote. "I wanted to prove that I could get more trashed than anyone. There were times I did so much coke, I'd be there laying there, getting sick and thinking 'I'm going to die.' But I didn't care."
Article continues below advertisement
ashlee simpson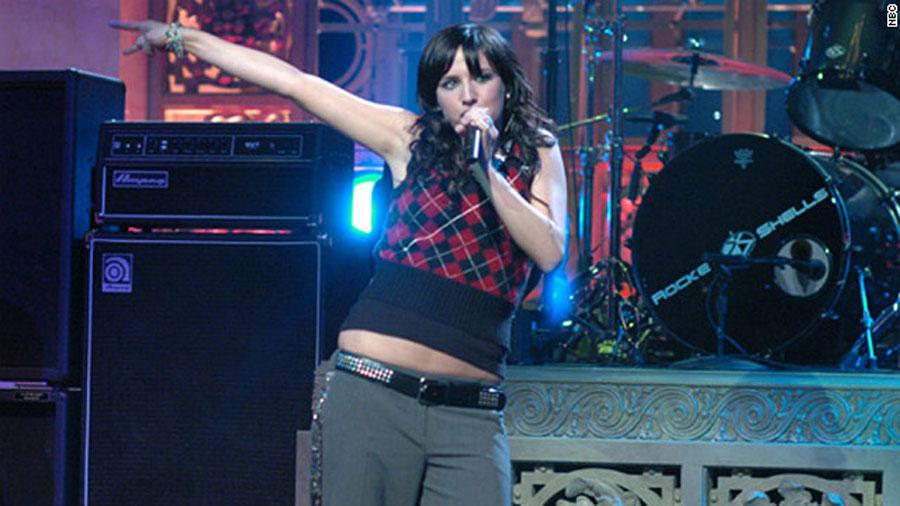 Probably one of the most famous and first instances of a singer caught lip syncing was Ashlee Simpson during her "live" performance on 'Saturday Night Live.' During her second song, "Autobiography," the vocals for "Pieces of Me" came booming through the speakers without the mic even at her mouth. Embarrassed, Simpson did an impromptu jig when she realized she was caught lip-syncing. She later explained she'd lost her voice and was advised by her doctor not to sing, so tracks were played. "I made a complete fool of myself," she admitted.
Article continues below advertisement
Elin Nordegren and tiger woods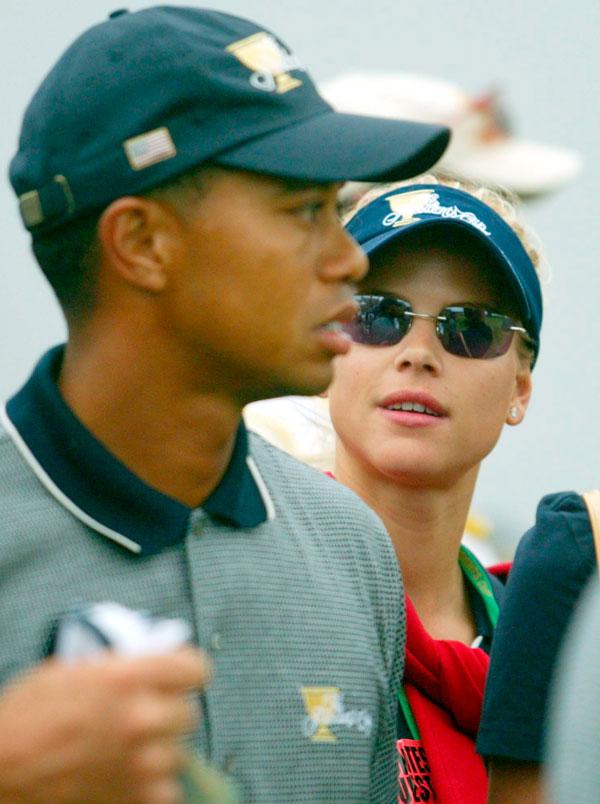 He's the best golfer in the world, but Tiger Woods is also one of the biggest cheaters in the world. His destroyed marriage to wife Elin Nordegren became public during Thanksgiving weekend of 2009 when his serial cheating came to blows in an explosive fight between the two. "I was unfaithful. I had affairs. I cheated," Woods said in Feb. 2010 during a 13-minute televised apology. "What I did was not acceptable. . . . I have a lot to atone for." Nearly 20 women came forward claiming to have slept with the golf great, and the The National ENQUIRER reported he had affairs with more than 120 women during his five-year marriage to Nordegren. The two divorced in Aug. 2010 and they share custody of their daughter Sam, 6, and son Charlie, 5.
Article continues below advertisement
Myra Gale Brown and jerry lee lewis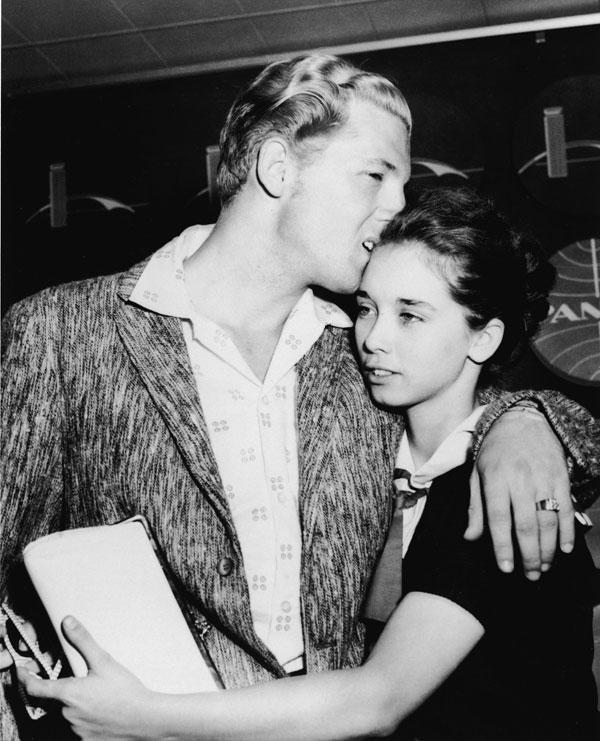 Who knew? Jerry Lee Lewis, famous rock and roll and country music singer, had a shady third marriage -- to his first cousin! He married Myra Gale Brown when he was 22-years-old, and she was just 13-years-old. Lewis was virtually blacklisted from the music scene and radio when the news broke.
Article continues below advertisement
clive davis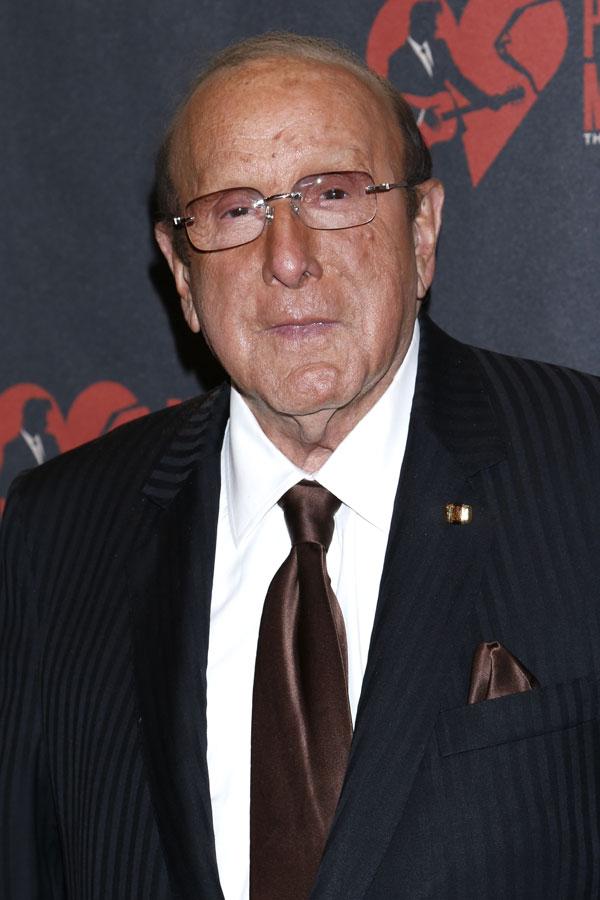 Clive Davis, music producer and industry exec honcho, has been married twice over the last 58 years but he shockingly admitted to dabbling in a gay relationship after his second marriage failed. In his memoir 'The Soundtrack of My Life' he confessed, "After my second marriage failed, I met a man who was also grounded in music. Having only had loving relationships and sexual intimacy with women, I opened myself up to the possibility that I could have that with a male, and found that I could. I never stopped being attracted to women. Bisexuality is misunderstood; the adage is that you're either straight or gay or lying, but that's not my experience. To call me anything other than bisexual would be inaccurate."
Article continues below advertisement
fergie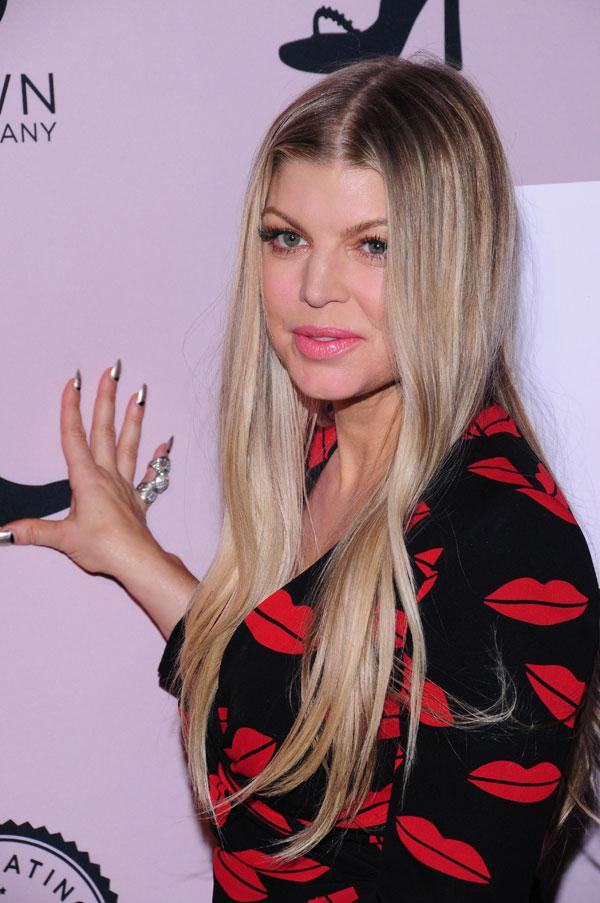 The face of the Black Eyed Peas, Fergie, opened up about her former drug abuse in 2012 on Oprah's Next Chapter. "I got into a scene. I started going out and taking ecstasy," she confessed. "From ecstasy, it went to crystal meth. With any drugs, everything is great at the beginning, and then slowly your life starts to spiral down. I was 90 pounds at one point."
Article continues below advertisement
jennifer hudson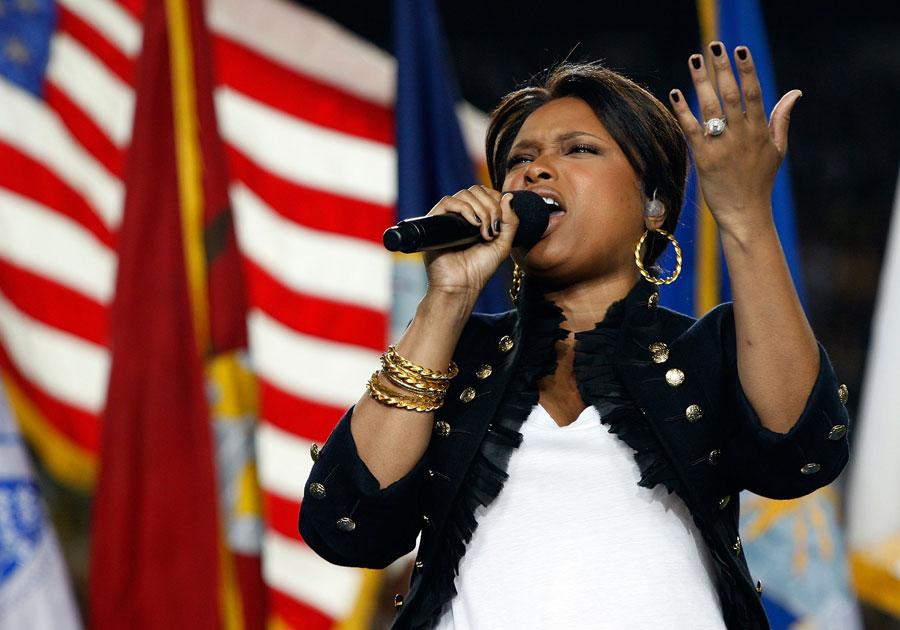 After Jennifer Hudson sang an incredible version of the Star-Spangled Banner during the 2009 Super Bowl, producer Ricky Minor later confessed to media that she lip synced to a pre-recorded track. "This was such an important performance, because it's the first time everyone has seen Jennifer," Minor explained, speaking about the horrific murder earlier that year of her brother and mother in Chicago. "That's the right way to do it. There's too many variables to go live. I would never recommend any artist go live, because the slightest glitch would devastate the performance."
Article continues below advertisement
Adrienne Bailon rob kardashian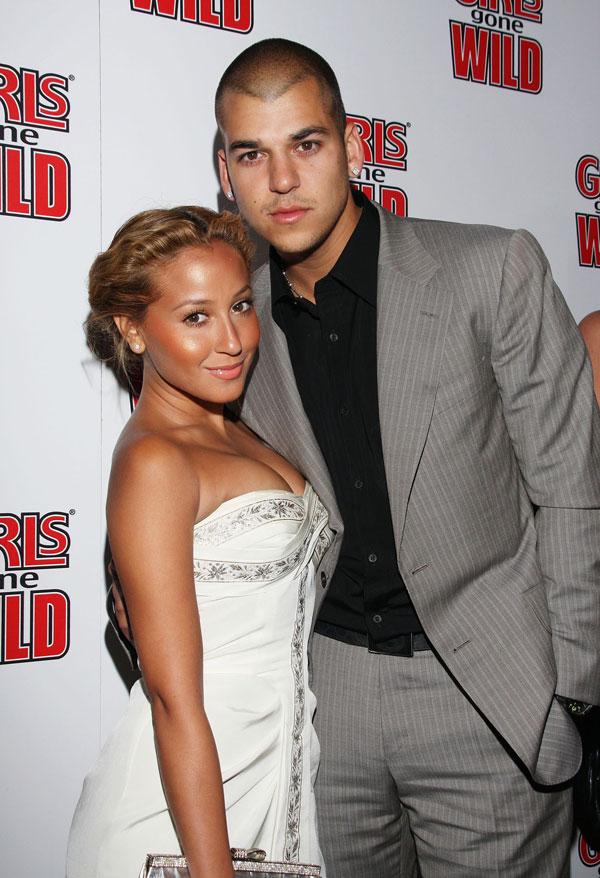 Rob Kardashian dropped a bombshell on an episode of 'Keeping Up With The Kardashians' when he admitted that he and ex-girlfriend Adrienne Bailon broke up in 2009 because he'd cheated on her. "It's common knowledge that he cheated on me," Bailon said earlier this year. "He strategically planned things out so that he could cheat on me, and that to me was so disloyal."
Article continues below advertisement
Mackenzie Phillips and john phillips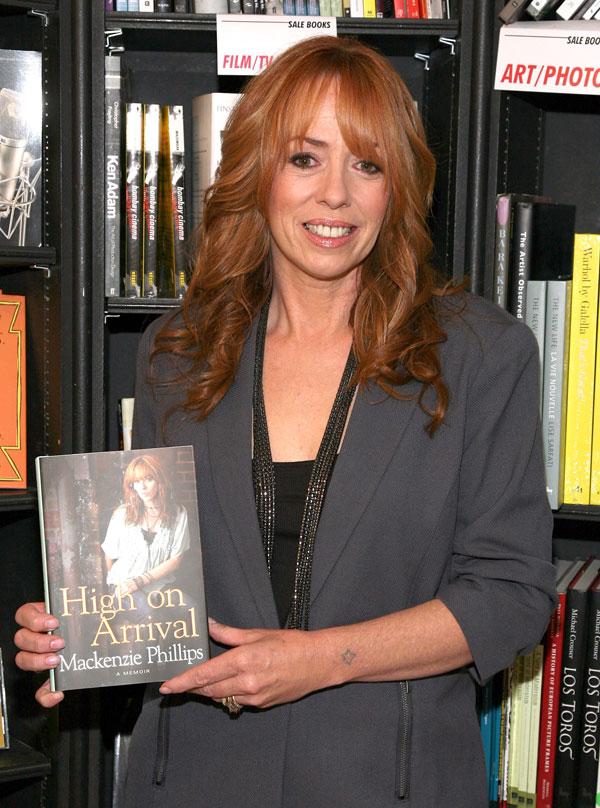 In 2009 former child star Mackenzie Phillips admitted to a 10-year long consensual sexual relationship with her father, Mamas and the Papas lead singer John Phillips. Mackenzie claims she was first raped by her father in a hotel room when she was 18-years-old, passed out after a drug binge, but admitted but continued to use drugs and have consensual sex with him for years. "After the first experience, I went to my father and said we need to talk about how you raped me. My dad said, 'Raped you? Don't you mean made love?' In that moment, I thought I'm really on my own here," Mackenzie said. "It didn't happen every day, it didn't happen every week, but it certainly happened and happened many times. It became a consensual relationship over time. I can't believe I'm the only one this happened to. No matter what kind of incest, it in an abuse of power … a betrayal of trust."
Article continues below advertisement
Billie Joe Armstrong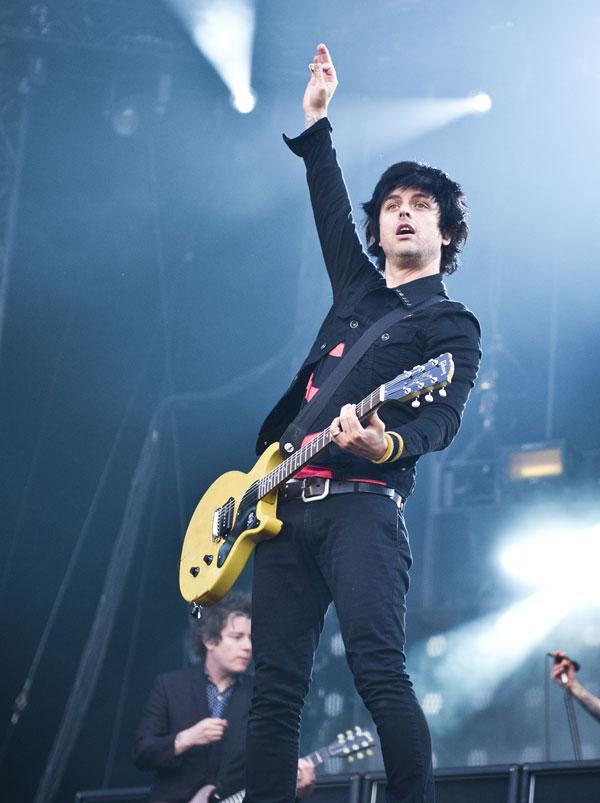 Green Day frontman Billie Joe Armstrong confessed to OUT magazine in 2010 that he'd had gay lovers in the past before marrying wife, Adrienne, in 1994. "My wife Googled 'Billie Joe Armstrong bisexual' and she's like, 'Yeah, there are about 20 pictures of you kissing different guys.'"
Article continues below advertisement
Drew Barrymore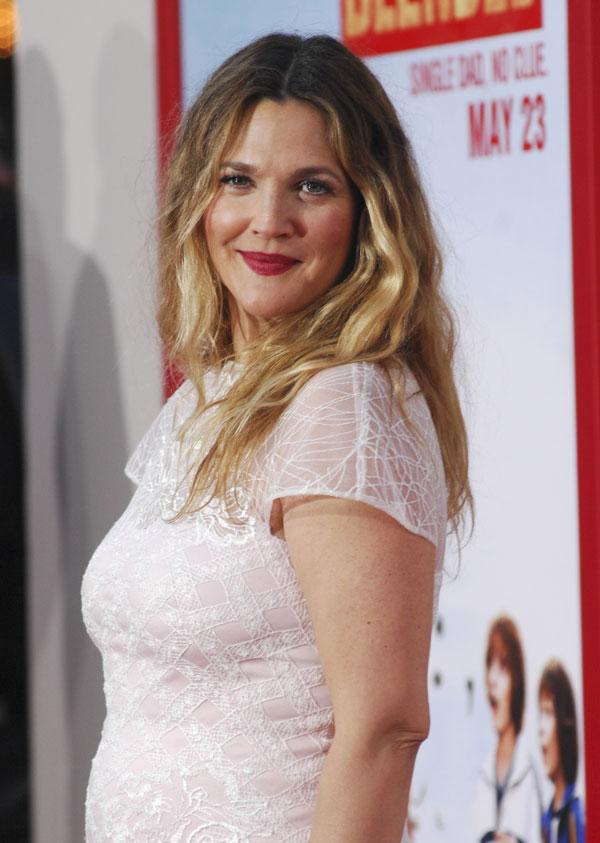 Now the mother of two, child actress turned A-lister Drew Barrymore, 39, admits she was thrown into the world of drug use at an extremely early age. "When I was 10 ½, I was sitting in a room with a group of young adults who were smoking pot. I wanted to try some, and they said, 'Sure. Isn't it cute, a little girl getting stoned?'" she revealed. "Eventually that got boring, and my addict mind told me, 'Well, if smoking pot is cute, it'll also be cute to get the heavier stuff like cocaine.' It was gradual. What I did kept getting worse and worse, and I didn't care what anybody else thought.
Article continues below advertisement
Britney Spears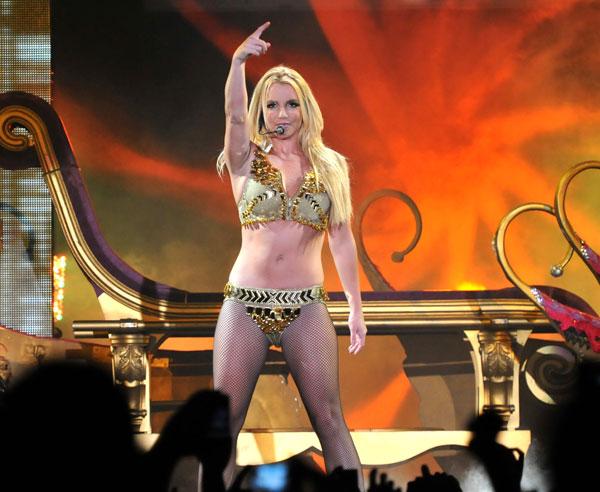 After signing a two-year gig in Las Vegas, Britney Spears was slammed by fans for lip syncing during her show — a claim her team adamantly denied, at first. Spears' manager Adam Leber finally admitted in June 2014 that she is not singing live, blaming her exhausting performance. "To put on the show that she puts on, it's virtually impossible to sing the entire time and do what she does," he said. "She's singing on every song, basically, when she has the ability to sing. There's no way you can dance for 90 minutes straight and sing the entire time."
Article continues below advertisement
sandra bullock jesse james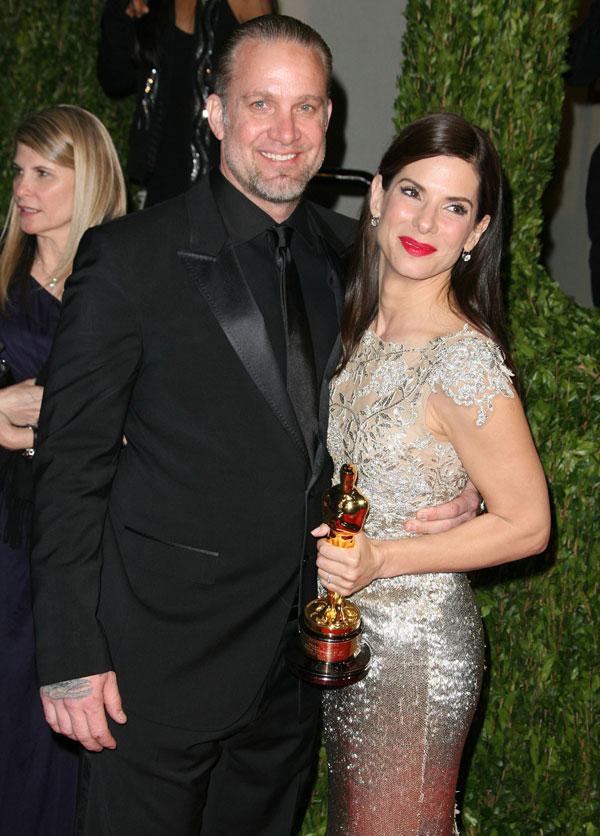 Just days after Sandra Bullock thanked her husband of five years for his support while accepting her Oscar Award in 2010, several women came forward claiming to have had affairs with Jesse James during his marriage to Bullock. "I took a pretty amazing life and marriage and threw it away," James admitted a couple months later and embarrassingly added, "I think it's most hated man in the world right now."
Article continues below advertisement
albert einstein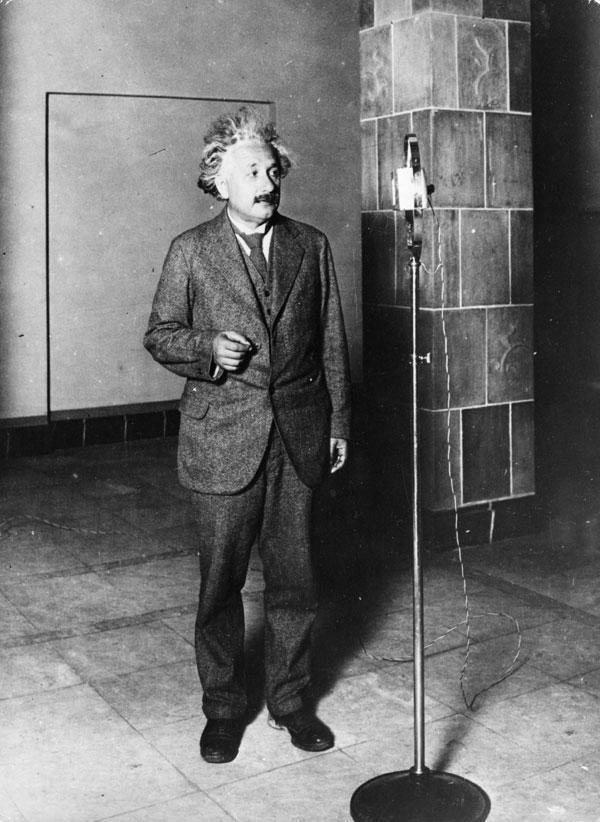 He was certainly a celebrity in his time. Genius Albert Einstein didn't have much logic when it came to his personal life, marrying his first cousin Elsa Lowenthal. She was his second wife, and the two began their relationship at Easter in 1912 while he was still married to his first wife, Mileva Marić.
Article continues below advertisement
lindsay lohan samantha ronson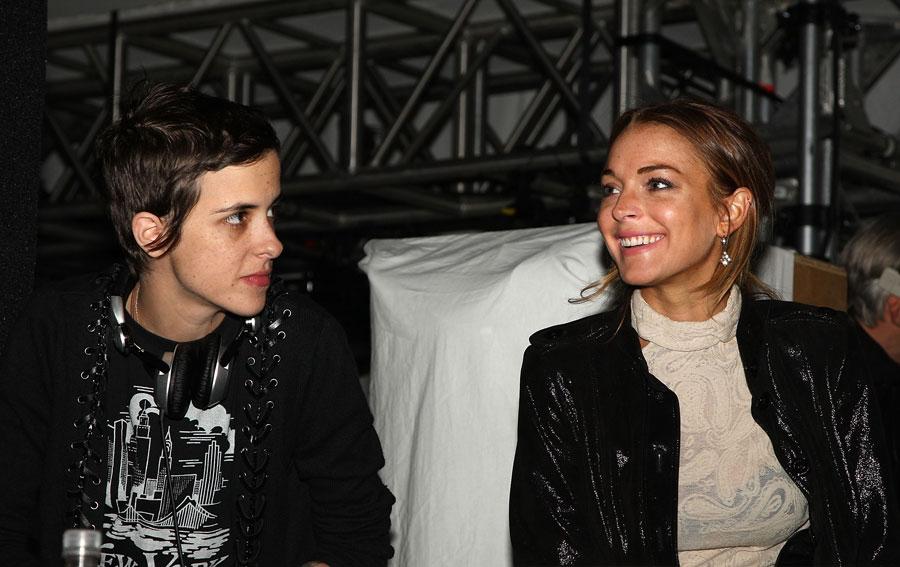 Lindsay Lohan admitted to having a gay lover when the troubled 'Mean Girls' star dated on-again off-again deejay Sam Ronson. "I need to love myself first before I could be fine with anyone else, and I was going through a lot," Lohan said in 2012. "Two toxic people cannot be together. End of story. We're friends now. That's how it started so I think that's how it was meant to be… I was bold enough to say, 'Yeah, I like a girl. And?'"
Article continues below advertisement
miley cyrus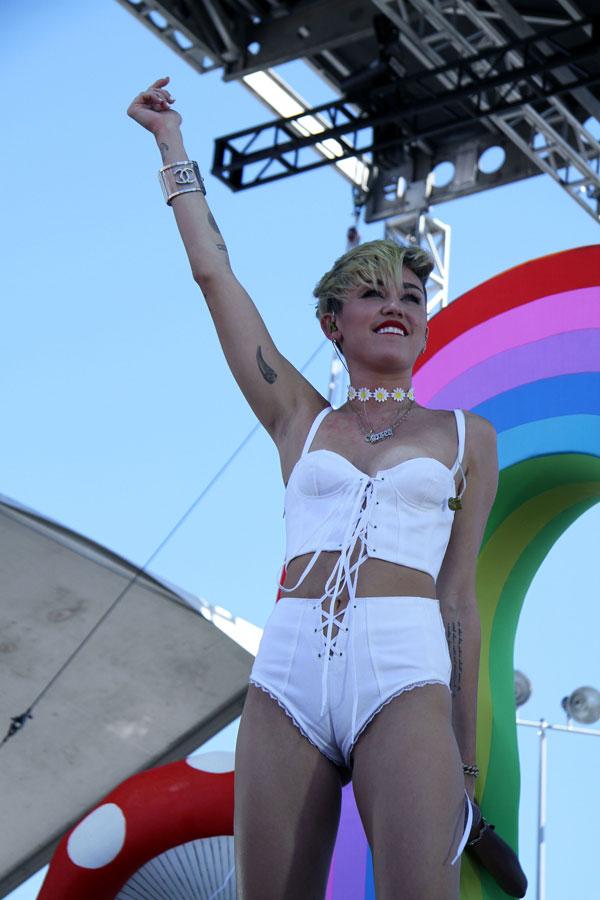 Miley Cyrus sure has changed a lot since her early days starring on the Disney Channel. Now 21-years-old, the singer has made no secret of her recreational drug use. "Weed is the best drug on earth… One time I smoked a joint with peyote in it, and I saw a wolf howling at the moon," she confessed in 2013. "I really don't like coke. It's so gross and so dark. It's like, what are you, from the '90s? Ew… Hollywood is a coke town, but weed is so much better. And Molly, too. Those are happy drugs — social drugs. They make you want to be with friends. You're out in the open. You're not in a bathroom."
Article continues below advertisement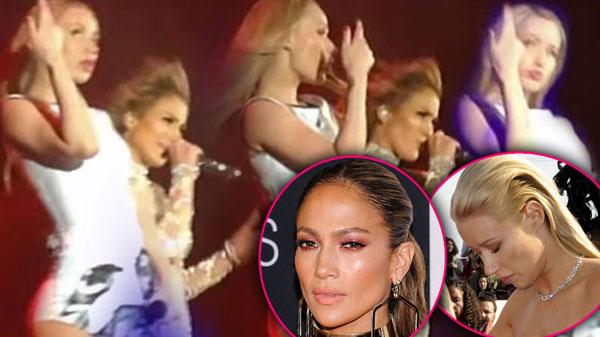 Video recently surfaced of Iggy Azalea performing in Chicago over the summer with Jennifer Lopez and she visibly misses the beat with her rap and while a pre-recorded track blasts over the speakers, she dances across the stage periodically pretending to sing into her mic. But the Australian rapper claims she picked up the wrong mic on the way out to the stage — one that wasn't working. "I walked out, carried on and had fun," she later said of the incident.
Article continues below advertisement
jude law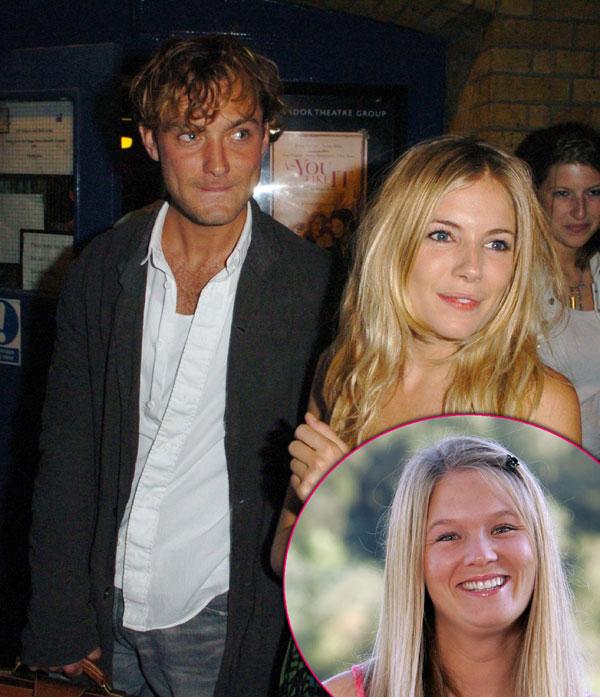 Jude Law publicly admitted cheating on fiancee Sienna Miller in 2005 with his children's 26-year-old-nanny, Daisy Wright, while working on the film 'All the King's Men' in New Orleans. "...I just want to say I am deeply ashamed and upset that I've hurt Sienna and the people most close to us. I want to publicly apologise to Sienna and our respective families for the pain that I have caused," the actor confessed. "There is no defence for my actions which I sincerely regret and I ask that you respect our privacy at this very difficult time," Law said in a statement issued to the press."
Article continues below advertisement
michelle rodriguez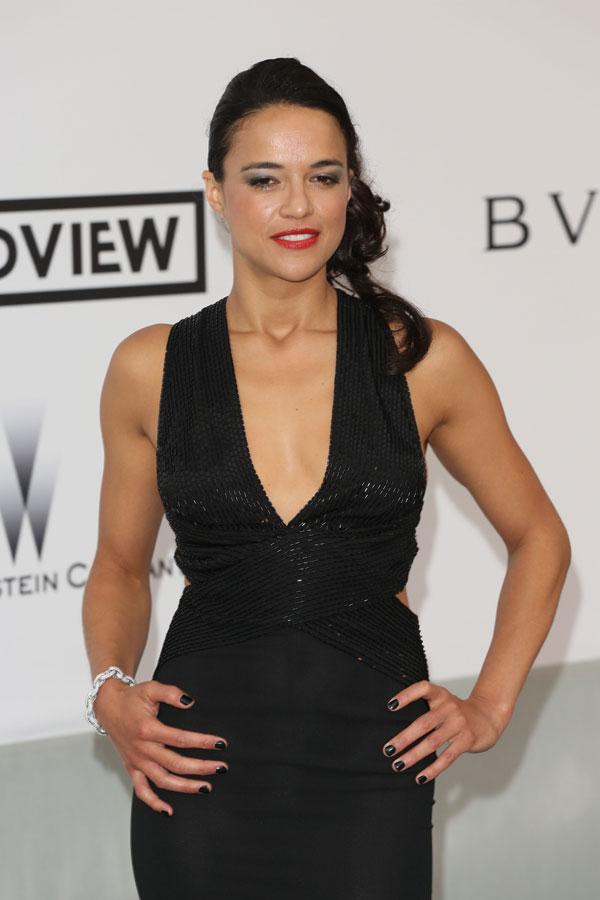 Michelle Rodriguez has often been spotted with both men and gay lovers, leading people to question the actress' sexuality. Usually hush about her sex life, Rodrigues finally addressed the gay rumors in 2013 saying, "I've never walked the carpet with anyone, so they wonder: 'What does she do with her vagina?' ...I've gone both ways. I do as I please. I am too f**king curious to sit here and not try when I can. Men are intriguing. So are chicks."
Article continues below advertisement
Lady Gaga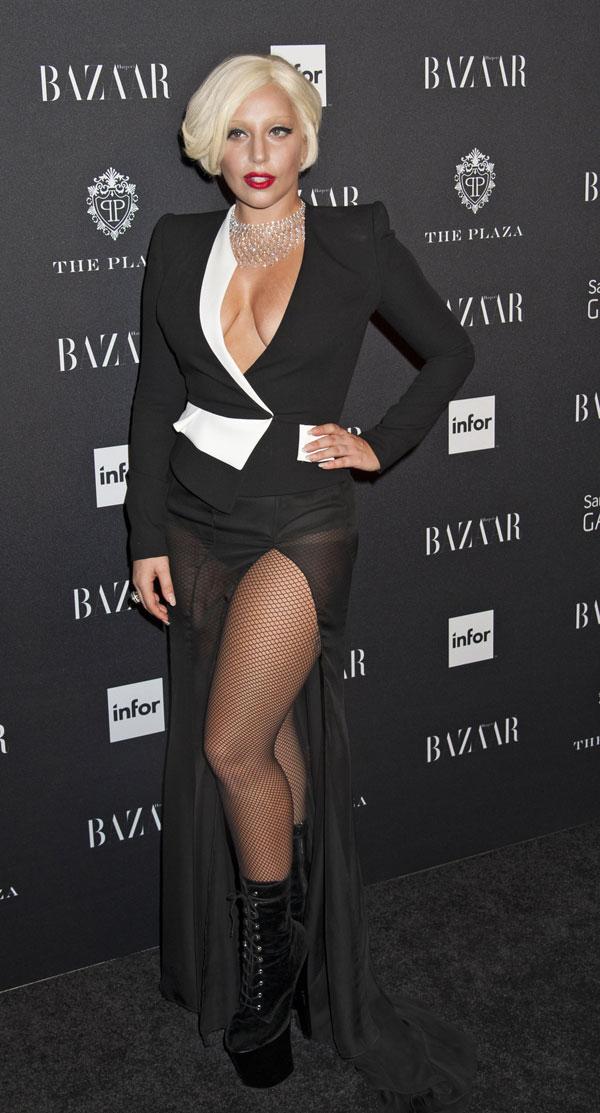 Lady Gaga confessed last year to doing a lot of cocaine before she hit it big in the music biz. "I was very depressed when I was 19 … I would go back to my apartment every day and I would just sit there. It was quiet and it was lonely. It was still. It was just my piano and myself," she told the New York Post. "And especially during the period when I was doing cocaine. It was like the drug was my friend. I never did it with other people. It's such a terrible way to fill that void, because it just adds to that void, because it's not real."
Article continues below advertisement
Milli Vanilli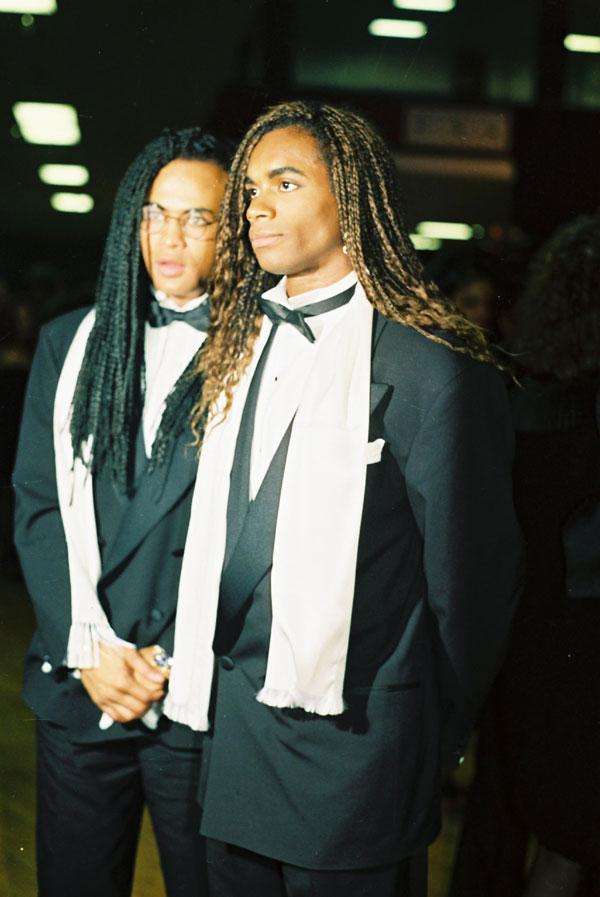 It wasn't so much a confession as it was just getting busted. Possibly the most-remembered incident of lip syncing was that of the group Milli Vanilli who faked their singing to pre-recorded tracks that were actually two other artists singing! The 80s duo had a quick rise to fame with hits like 'Girl You Know It's True' and 'All or Nothing,' their fall was equally as fast once it was revealed they had no real talent at all — except lip syncing, of course.
Article continues below advertisement
hugh grant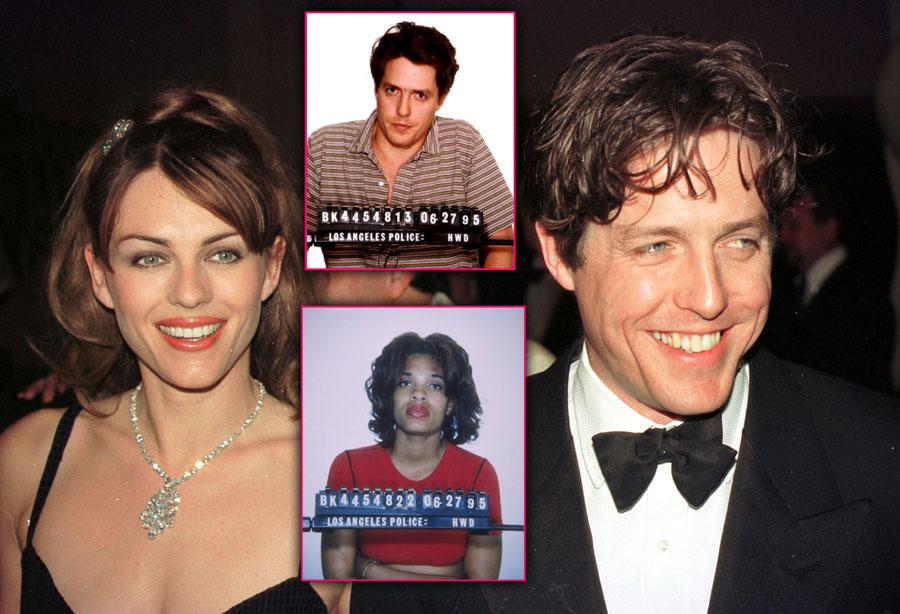 Actor Hugh Grant dated actress Elizabeth Hurley for 13 years before he was busted for lewd conduct in a public place with a prostitute named Divine Brown — thus busted cheating on his longtime girlfriend. "I think you know in life what's a good thing to do and what's a bad thing," he later said during an interview with Jay Leno, "and I did a bad thing."
Article continues below advertisement
451977090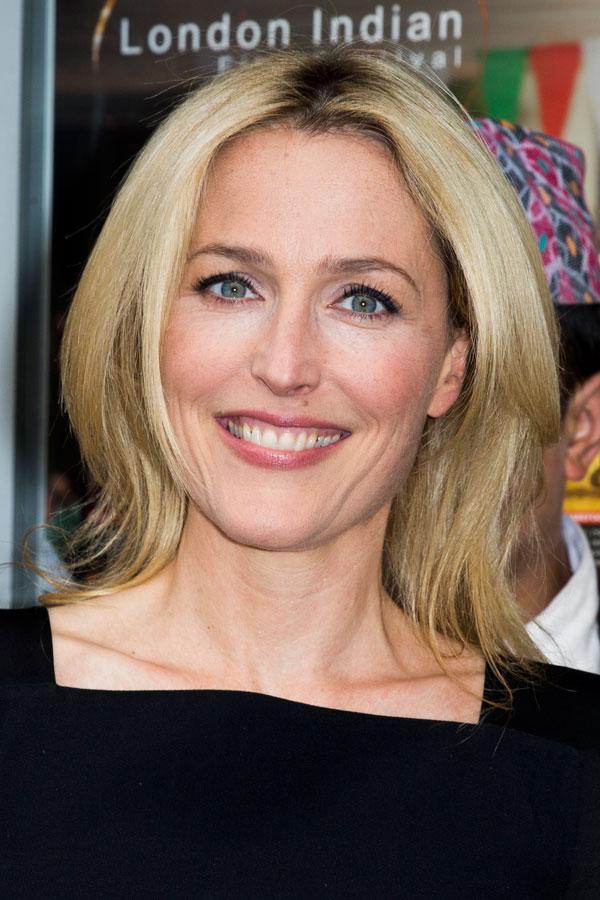 Gillian Anderson made a shocking confession during a March 2011 interview with OUT Magazine when the 'X-Files' beauty admitted to a past relationship with a gay lover. "I was in a relationship with a girl for a long time when I was in high school, and then I was in a relationship with a punk rock drug addict," she said. "You know, I'm old enough that I can talk about that."
Article continues below advertisement
Nicole Richie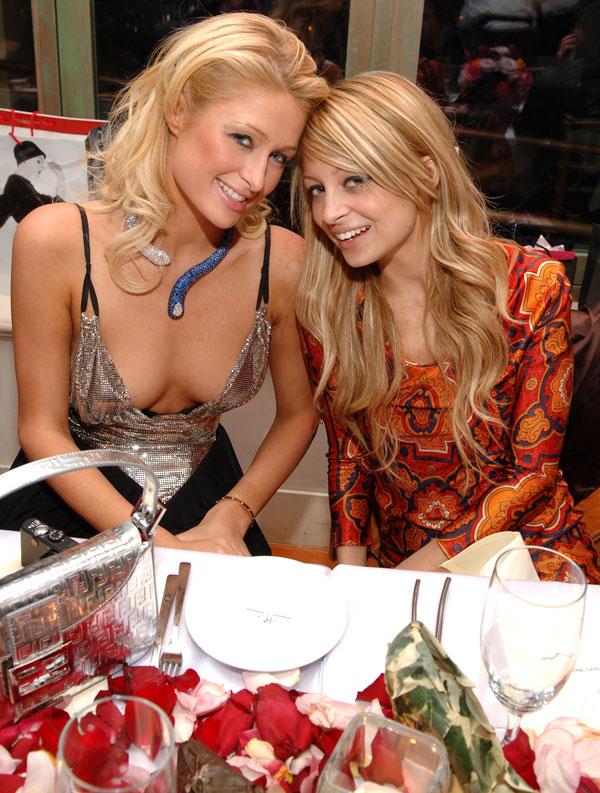 After five seasons of 'The Simple Life' with her then-best friend Paris Hilton, Nicole Richie admitted to doing cocaine. "I kind of took matters into my own hands and was creating drama in a very dangerous way. I think I was just bored and had seen everything," she said in a 2007 interview. "Especially when you're young, you just want more. … At 18 I had just been doing a lot of cocaine."
Article continues below advertisement
Kris Jenner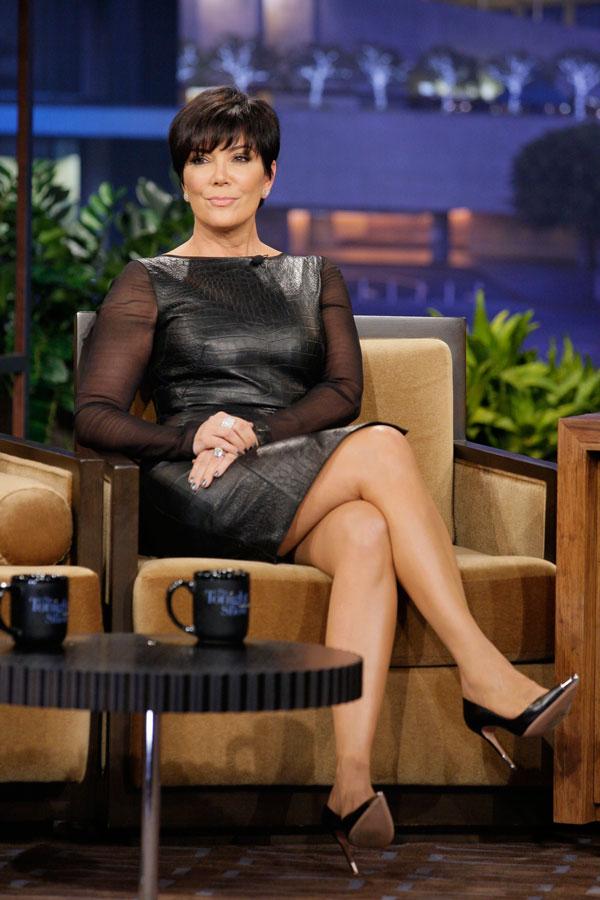 Kris Jenner confessed to cheating on her late husband and the father of her four kids, Robert Kardashian, calling it "the biggest regret of her life." The confession came in her tell-all memoir, 'Kris Jenner… And All Things Kardashian,' in which she revealed a sordid affair with a guy named Ryan, 10 years her junior. "Now it was all about sex. One minute I was making brownies for my friends and having a family barbecue, the next I was in the middle of an insanely intense affair," Jenner wrote in the book. "I would tell Robert I was going out to lunch and I would end up at Ryan's apartment having crazy, fabulous sex for hours in the middle of the day . . . I would drop Kourtney, Kimberly, and Khloe off at school and rush straight to Ryan. Breakfast, lunch, and dinner with Ryan, Ryan, Ryan, Ryan."
Article continues below advertisement
Angelina Jolie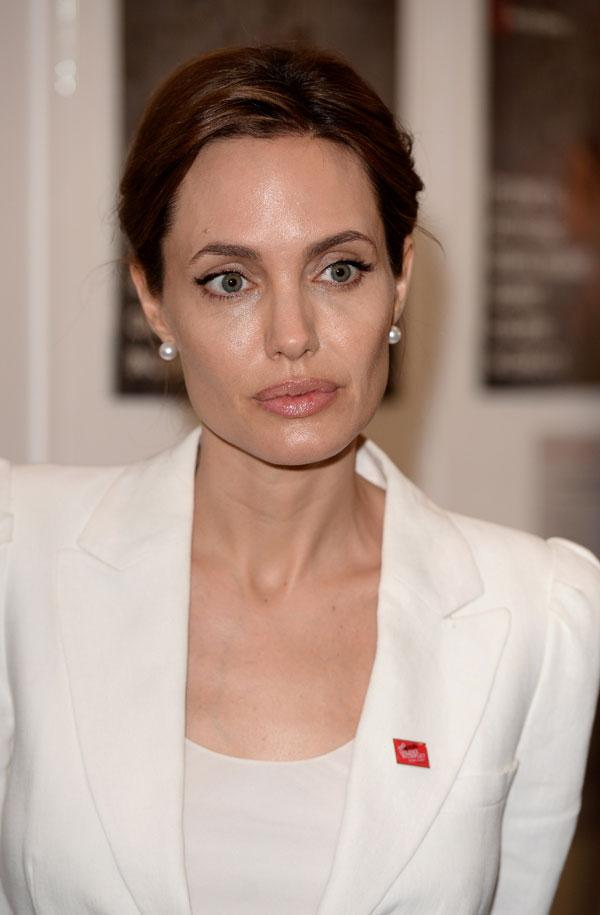 Angelina Jolie – now on her third marriage with Brad Pitt — confessed she was once madly in love with actress Jenny Shimizu in her 20s and the two engaged in a long-term affair when Jolie was in her 20s. The two met on the set of a film they worked on together, Firefox. "I would probably have married Jenny if I hadn't married my husband," Jolie admitted. "I fell in love with her the first second I saw her."
Article continues below advertisement
Whoopi Goldberg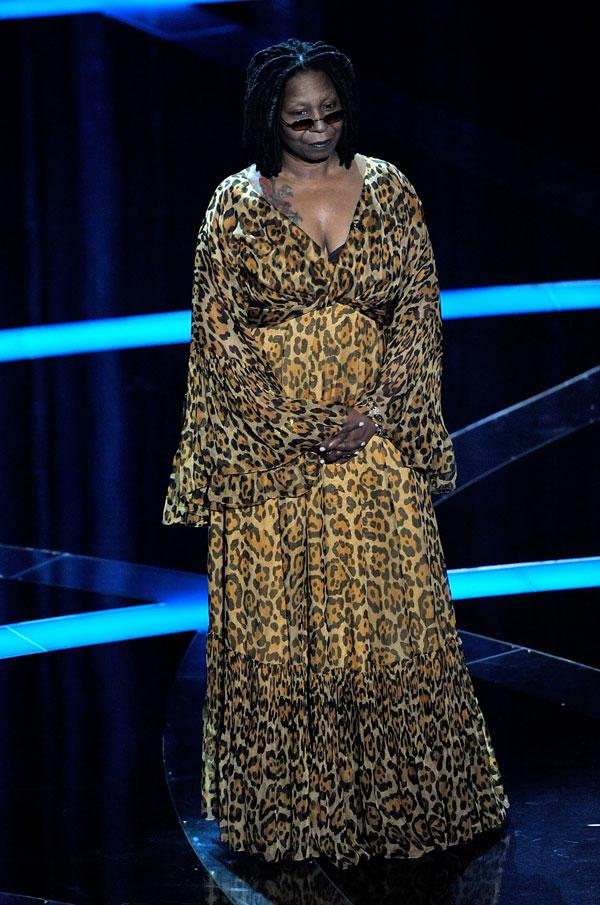 'The View' mainstay Whoopi Goldberg admitted to smoking a joint before accepting her 1991 Oscar award for her role in 'Ghost.' "Smoking cigarettes and pot every now and then are my habits. And so I thought, 'I've got to relax.' So I smoked this wonderful joint that was the last of my homegrown," she revealed. "And honey, when Denzel Washington said my name and I popped up, I thought, 'Oh, f**k.'"
Article continues below advertisement
david boreanaz rachel uchitel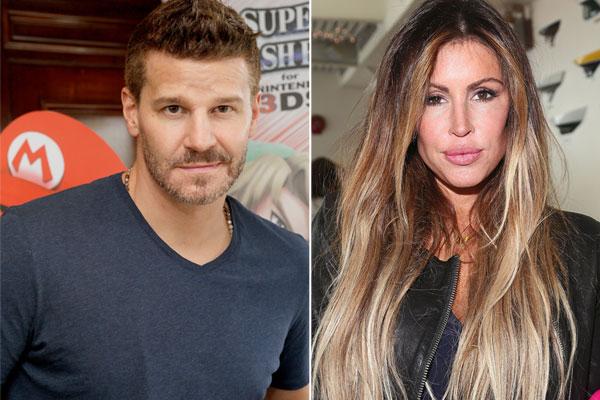 'Bones' actor David Boreanaz has two children with his wife of 13 years, actress Jamie Bergman. But in 2010 Boreanaz publicly admitted to having an extramarital affair with Rachel Uchitel — same woman who was also at the center of the Tiger Woods cheating scandal — while his wife was pregnant. "I haven't been faithful to my wife," he confessed. "Our marriage has been tainted with my infidelities. I was irresponsible." Boreanaz and Bergman worked through the infidelity and remain together.
Article continues below advertisement
Anthony Kiedis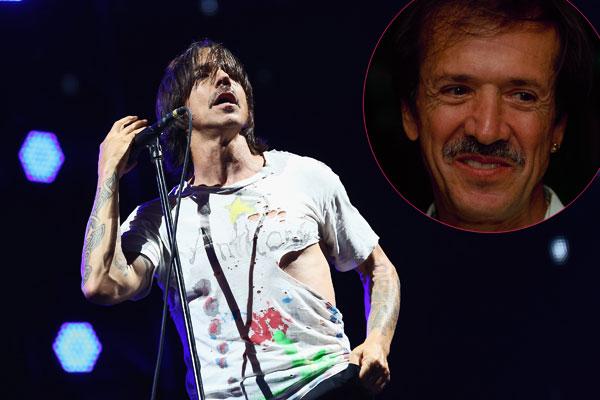 Red Hot Chili Peppers frontman Anthony Kiedis confessed to his drug use in a 2005 interview with Scar Tissue. "I spent most of my life looking for the quick fix and the deep kick. I shot drugs under freeway off-ramps with Mexican gangbangers and in thousand-dollar-a-day hotel suites," he admitted. "Now I sip vitamin-infused water and seek out wild, as opposed to farm-raised, salmon." It's never too late!
Article continues below advertisement
Sienna Miller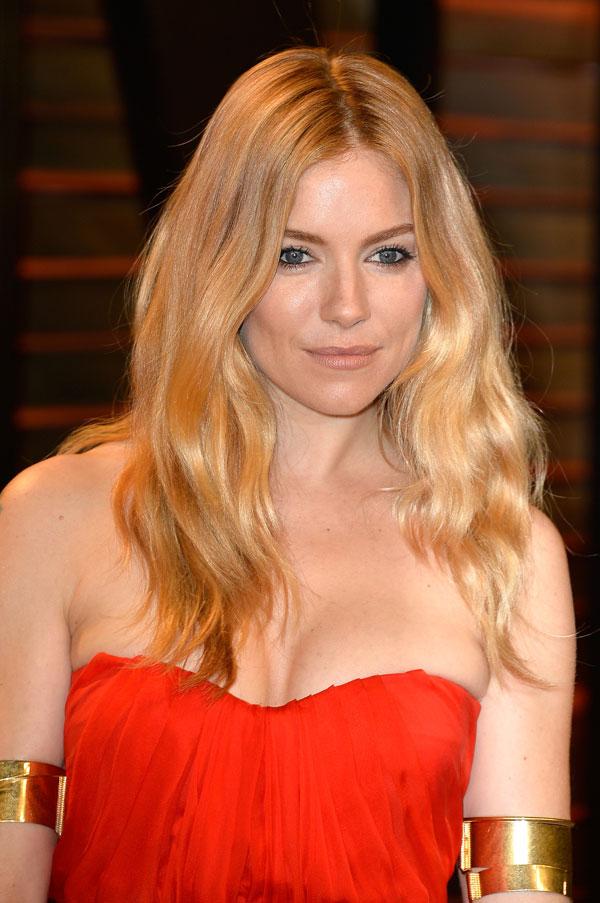 While Jude Law was the one busted in the limelight cheating on fiancee Sienna Miller, it would be confessed years later that she, too, cheated on him! The actress admitted in 2014 during a phone hacking trial to being "briefly involved" with actor Daniel Craig while things were rocky between her and Law. "Whether or not I was in a relationship with Daniel Craig, it was not a relationship, it was a very brief encounter, and he was my best friend," she said. "Me saying 'I love you', whether anything romantic happened briefly or not, there was nothing significant."
Article continues below advertisement
Lance Armstrong Oprah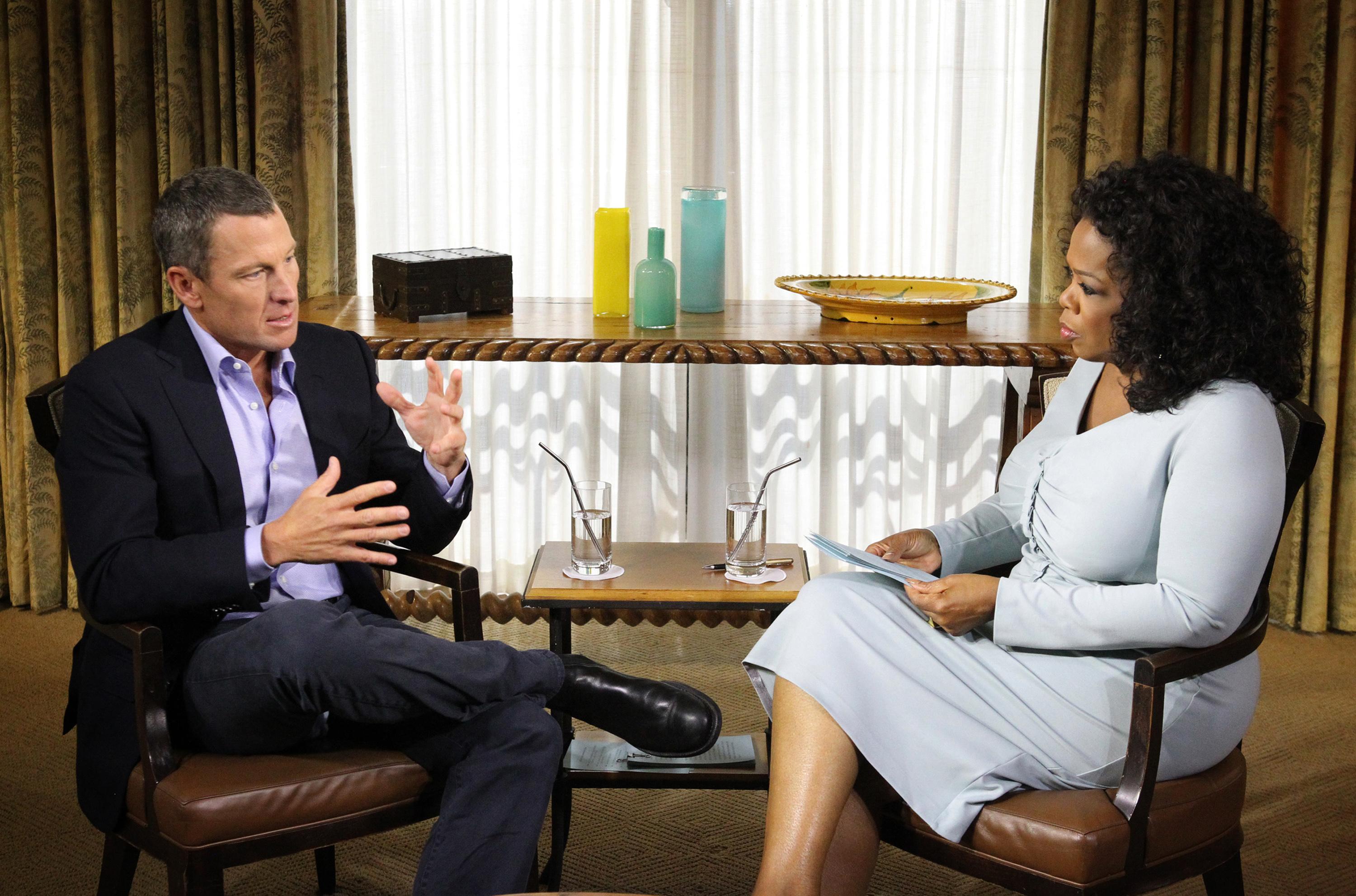 It took a while, but he finally admitted to it. After allegations arose that cyclist Lance Armstrong had abused performance-enhancing drugs he adamantly denied the claims, but eventually relented during a tell-all interview with Oprah Winfrey. "This is too late, it's too late for probably most people. And that's my fault," he confessed in the 2013 interview, admitting to using testosterone and human growth hormone, as well as EPO. "This was one big lie, that I repeated a lot of times." Armstrong was stripped of his seven Tour de France titles and his bronze 2002 Olympic medal.
Article continues below advertisement
Leann Rimes Eddie Cibrian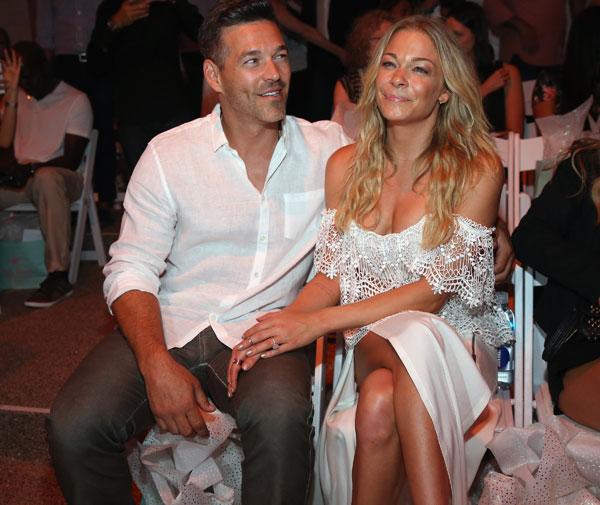 LeAnn Rimes engaged in an affair with her now-husband, Eddie Cibrian, while still married to her then-husband, Dean Sheremet. "My relationship with Dean was great, but ultimately it wasn't a fulfilling marriage for either of us. We got married so young: I was 19 and he was 21, so as we got older, we grew apart," she explained in 2010. "I understand why people are disappointed in me, especially since I grew up as America's Sweetheart. I think any relationship is hard to get out of, and I don't think the way I did it was right." Rimes' relationship with Cibrian has been widely criticized because he was also married at the time they started seeing each other, to Real Housewives of Beverly Hills star Brandi Glanville.
Article continues below advertisement
Robert Downey Jr.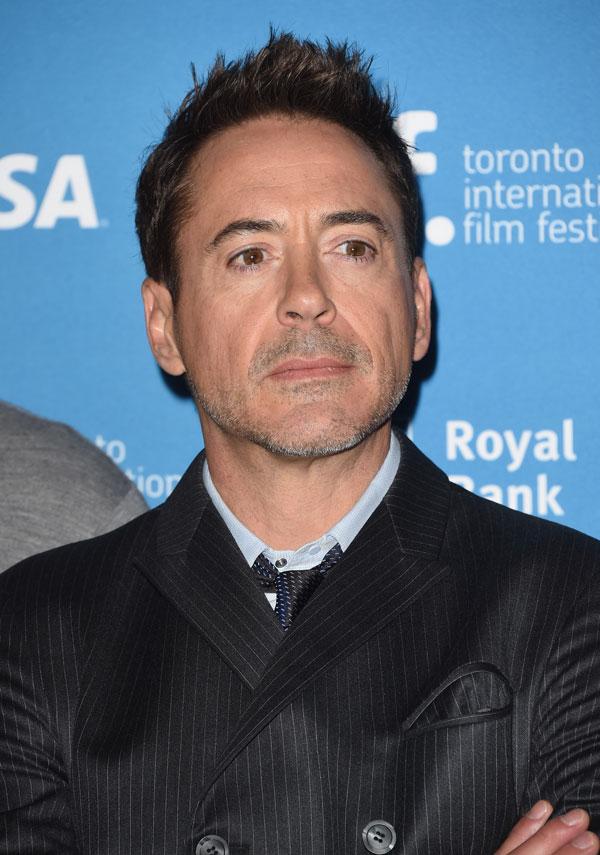 Now sober, 'Iron Man' star Robert Downey Jr. has a past riddled with drug abuse and legal woes — something he completely owns up to. "It was the only coke that ever tasted as good as the coke I did with my dad and Jack," he recalled in 2010 about an incident after he'd been released from prison, admitting it led to a heroin spree. "All those years of snorting coke, and then I accidentally get involved in heroin after smoking crack for the first time. It finally tied my shoelaces together… Smoking dope and smoking coke, you are rendered defenseless. The only way out of that hopeless state is intervention."
Article continues below advertisement
Kobe Bryant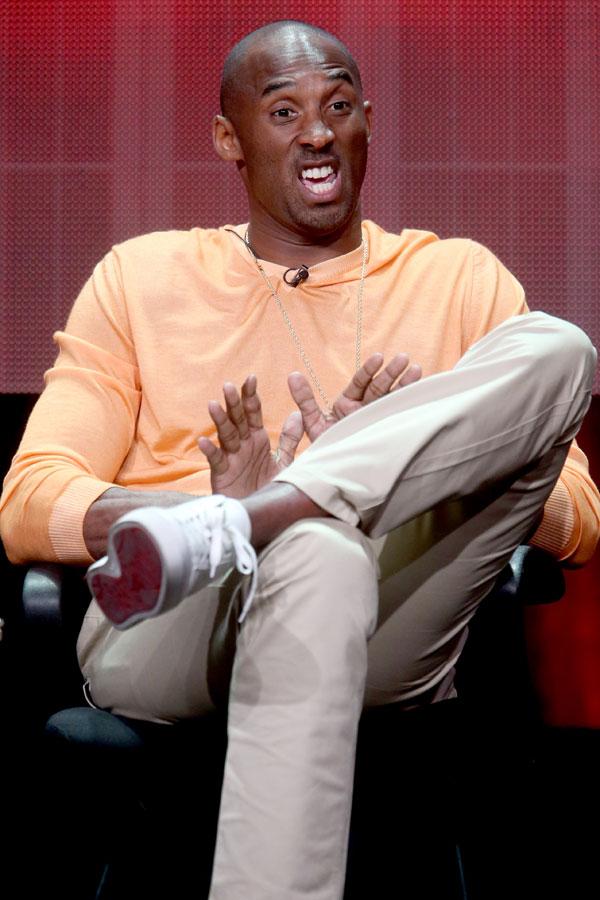 He was 'the man' on the court — and off the court, apparently! NBA superstar Kobe Bryant was charged by the DA in 2003 with with felony sexual assault stemming from an encounter with a woman other than his wife, Vanessa. Bryant confessed to the affair, but claimed it was consensual and the case was eventually dropped and then settled after a civil lawsuit was filed. Bryant famously apologized to his wife by buying her a $4 million 8-carat purple diamond ring.
Article continues below advertisement
Charlie Sheen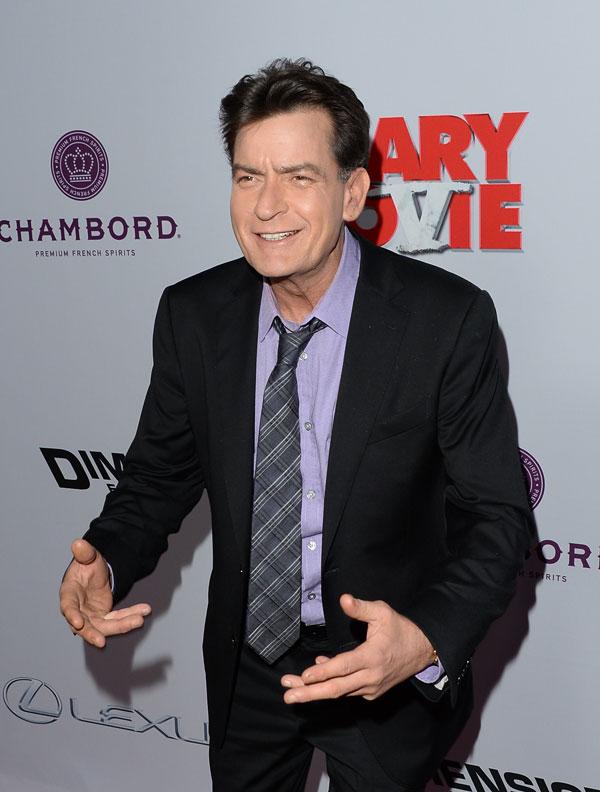 They don't call him 'Teflon Charlie' for nothing. Actor Charlie Sheen has made no secret of his love for illicit drugs over the years, such as crack and cocaine. Known for his bad-boy behavior in Hollywood, Sheen talked in 2011 about his drug use. "I was banging seven-gram rocks and finishing them, because that's how I roll," he said. "I have one speed. I have one gear. Go."
Article continues below advertisement
Sean Diddy Combs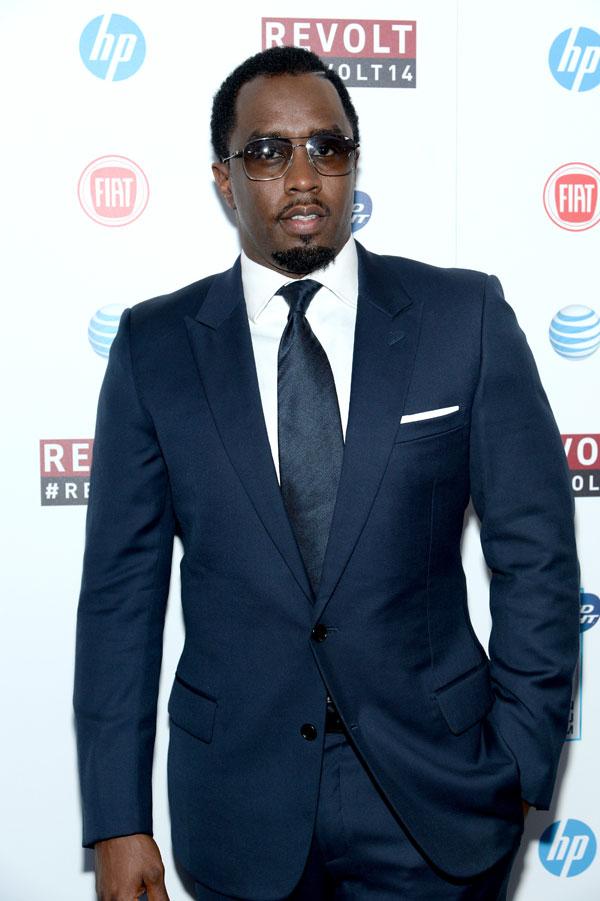 Sean 'Diddy' Combs confessed in 2007 that he fathered a child while dating his longtime girlfriend, Kim Porter. Porter later acknowledged the cheating saying, "I'm aware that he's cheated." Diddy never publicly addressed the cheating scandal.
Article continues below advertisement
Nigella Lawson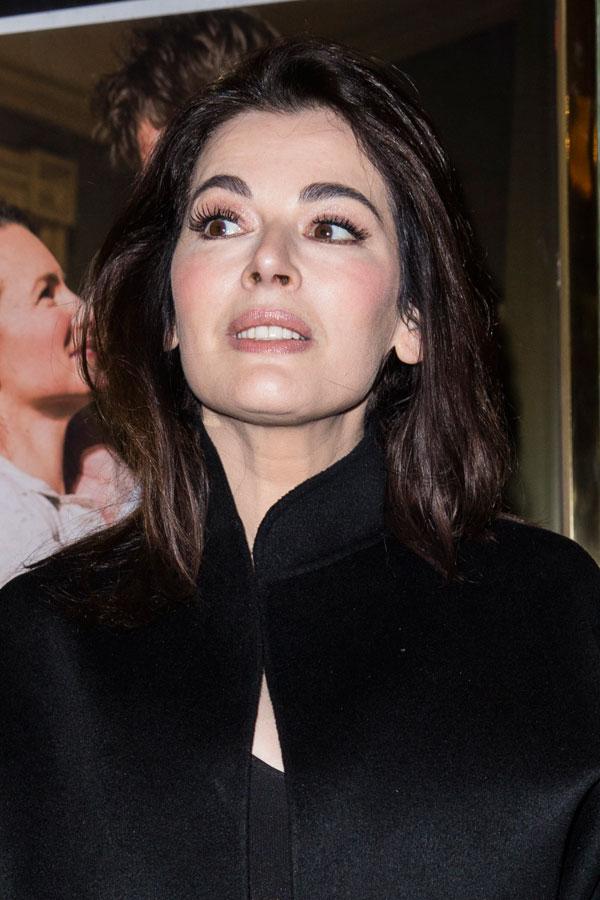 Celebrity chef Nigella Lawson found herself pushed to confess drug use during fraud trial involving two former personal assistants in a London courtroom last year. "One time was when my husband knew his cancer was terminal, and he was introduced to it by a friend who thought it would help,'' she said of using cocaine. "And I did on maybe six occasions and joined in with him — it was a small amount. It gave him an escape, but I didn't want an escape because I had to look after him and the children."