TODAY Show Vs GMA: A Look Back At 2012's Morning Show Ratings War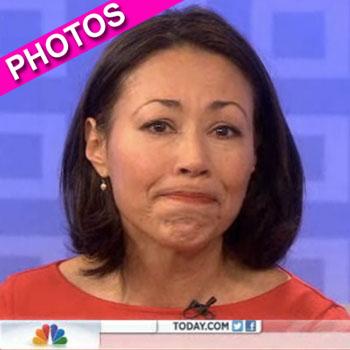 Instead of the expected mix of entertainment and news coverage the network TV morning shows delivered up a huge portion of drama in 2012.
With surprise oustings, historic ratings wins, ever growing egos and allegations of backstabbing, the TODAY show and its rival Good Morning America were making the news for a change instead of reporting it -- RadarOnline.com has a run down of all the highs and lows of the bitter ratings battle, courtesy of the Huffington Post.
Article continues below advertisement
For the first time in ratings history, Good Morning America beat the TODAY show in April -- and it didn't rest there -- GMA continued to trounce the former frontrunner consistently throughout the rest of the year.
As TODAY scrabbled to win back the top spot producers made a shocking decision. It was announced in late June that Ann Curry would be leaving as co-host after fifteen years in the role, and she was gone just one week later.
As RadarOnline.com previously reported, an emotional Ann bid the TODAY show audience goodbye on June 28, saying that while she tried her best, she "couldn't carry the ball to the finish line. This is not easy to say, but today's going to be my last morning as regular co-host of TODAY."
The decision massively backfired on TODAY as viewers, disgusted by Curry's firing, continued to tune out and ratings slid even further.
Article continues below advertisement
It wasn't long before allegations surfaced that Ann's former co-host, Matt Lauer, was behind her hasty departure. Many of the show's crew and viewers turned against the once golden boy of morning TV, with near daily reports of on-set tensions and out of control egos adding to TODAY's ever growing woes.
However, it wasn't Lauer who ultimately took the fall for the still declining ratings, instead it was Executive Producer, Jim Bell who's head landed on the chopping block.
MORE ON:
hollywood happenings
Article continues below advertisement