TODAY Show Worse Off WITHOUT Ann Curry, Numbers Say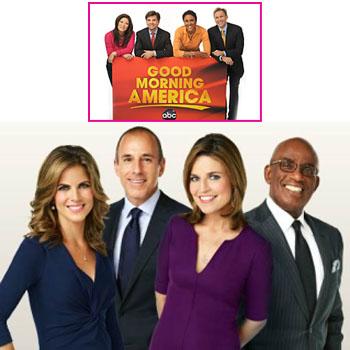 TODAY may have thought Ann Curry was its weak link, but without her, the show actually keeps falling in the ratings.
New TV ratings reveal NBC's morning show has dived in the ratings since ousting the popular co-host, with 4.94 million viewers in Curry's last ten weeks and 4.6 million in the first ten without her (and Savannah Guthrie in the chair Curry once held).
In the key demographic of 25- to 54-year-olds, NBC was getting 2.1 million in the ten weeks before Curry's ouster and 1.9 million in the ten weeks after.
Article continues below advertisement
Adding insult to injury, the TODAY show's summer ratings swoon included NBC's exclusive London Olympics coverage, of which they paid $2.3 billion for the broadcasting rights.
Good Morning America, in the meantime, continues to edge the Peacock Network's once-dominant morning franchise, having won the last three weeks in the ratings battle. Earlier this year, ABC's morning vehicle ended its' 16-year losing streak to TODAY.
In her last broadcast as TODAY anchor in June, a tearful Curry Thursday said: "For all of you who saw me as a groundbreaker, I'm sorry I couldn't carry the ball to the finish line, but man, I did try. And so to all of you who watched. Thank you from the bottom of my heart for letting me touch yours...I will keep trying and I'm sorry I turned into a sob sister this morning. Please forgive me, but I hope you'll wish me well."