GMA Anchor Robin Roberts Has Rare Blood Disease, Will Undergo Bone Marrow Transplant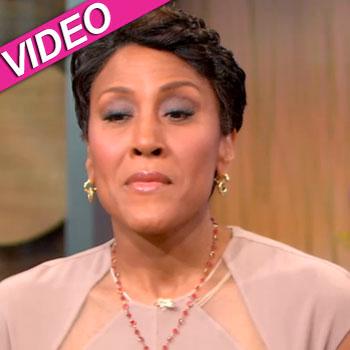 Five years after successfully battling breast cancer, Good Morning America anchor Robin Roberts tearfully announced Monday that she has been diagnosed with a blood and bone-marrow disorder called MDS and will undergo a bone marrow transplant.
An emotional Roberts -- surrounded by her co-hosts, as well as World News Tonight anchor and close friend Diane Sawyer -- made the announcement towards the end of Monday's broadcast and also wrote about it on a blog post. Roberts said the disease was once called preleukemia and said it's a complication from the treatment she received to beat breast cancer in 2007. She wrote that, while there are some "scary" statistics about the disease, her doctors have told her she is young and fit enough to beat it.
Article continues below advertisement
Roberts said that she will be "out for a chunk of time" in the fall after she receives a bone marrow transplant from her sister, who doctors said was a "perfect match" for her.
"I'm going to beat this," she said, choking up. "My doctors say it and my faith says it."
In her blog post, Roberts elaborated on her diagnosis:
I received my MDS diagnosis on the very day that Good Morning America finally beat the Today Show for the first time in 16 years. Talk about your highs and lows! Then a few weeks ago, during a rather unpleasant procedure to extract bone marrow for testing, I received word that I would interview President Obama the next day. The combination of landing the biggest interview of my career and having a drill in my back reminds me that God only gives us what we can handle and that it helps to have a good sense of humor when we run smack into the absurdity of life.
MORE ON:
Good Morning America