Bristol Palin: 'I Was Drunk When Levi Johnston Stole My Virginity'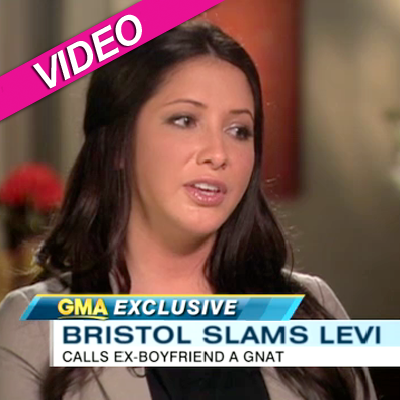 by Radar Staff
Bristol Palin claimed on Monday's Good Morning America that her baby's daddy Levi Johnston "stole" her virginity while she was drunk.
"That's what it felt like," Bristol told GMA's Robin Roberts. "I'm not accusing Levi of date rape or rape at all ... I should have never been underage drinking.
"I should have never gotten myself in a situation like that."
The Alaska native said she hopes her new book inspires women to dump "jerk boyfriends" if they've got 'em.
Article continues below advertisement