Matt Lauer Insisted TODAY Producer Take The Fall For Ann Curry Firing, New Report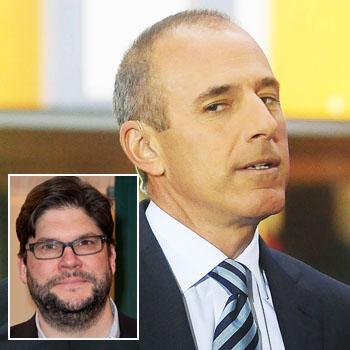 Matt Lauer was sick and tired of being badmouthed about Ann Curry being fired from the Today show, and he wasn't going to take it any more.
That's the backstory to a new report alleging that TODAY executive producer Jim Bell claiming Ann's move from the morning anchor desk was all his idea was actually engineered by Lauer.
"Matt wanted Jim to do it. Matt was sick of being the punching bag." a source told The New York Post.
Article continues below advertisement
As RadarOnline.com reported, on Wednesday, TODAY executive producer Jim Bell took the fall for the unpopular decision which has led to a ratings decline and a sea of bad blood at the NBC morning show.
"Matt feels that Jim didn't take accountability for all the ratings drama at Today, the source told The Post. "Jim was away at the Olympics, getting all the glory. So Lauer forced Jim to stand in the firing line. Matt wanted Jim to take responsibility."