Exclusive
Ann Curry Headed To London To Cover Olympics!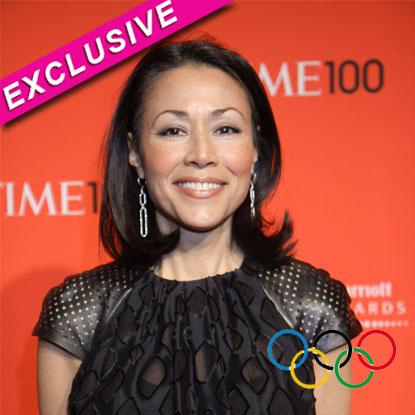 Article continues below advertisement
"However, for reasons not revealed to Ann, she was told shortly before the Olympics that her role covering the games was going to be scaled back, drastically. Ann was extremely disappointed because she had been looking forward to the games for a very long time. Ann will be appearing on the TODAY show either Thursday or Friday this week and will be contributing to coverage of the closing ceremonies next Sunday," the insider added.
Last week, Curry cryptically posted on Twitter, "One of my favorites: 'When I despair I remember that throughout history, truth and love have always won.' -- Gandhi."
Since Savannah Guthrie was named as Curry's replacement, she has only been on the air sparingly, including after the tragic shooting in Aurora, Colorado.
As we previously reported Curry choked back tears when she was booted from her regular spot on TODAY in June, but the former co-host is having the last laugh as the NBC morning show's ratings went south after her departure.
Article continues below advertisement
"Ann feels completely vindicated by the TODAY show's poor ratings since she left," a source close to the situation previously told RadarOnline.com. "She feels she was fired completely unfairly and wasn't given a fair shot at the gig."
Meanwhile, for the first time in a generation, Good Morning America beat TODAY in the key 25-54 demographic last week. TODAY appears to have beaten GMA this week as expected because of the Olympics.
The respected journalist "is truly missed be the crew of the TODAY show. Ann is just a true class act, period. It hasn't gone unnoticed that Matt Lauer, Natalie Morales and Savannah Guthrie are BFF's. They truly are like the Three Mouseketeers. Natalie and Savannah are always giggling at Matt's jokes and gaffe's, and they are acting like silly school girls. Ann just doesn't ever behave like that. Yes, morning news is supposed to be lighter, but Ann knows how to have fun on the air without looking ridiculous," the insider reveals.