Exclusive
Ann Curry's Mysterious Lack Of Olympics Coverage, Rumblings She's Being Kept Off Air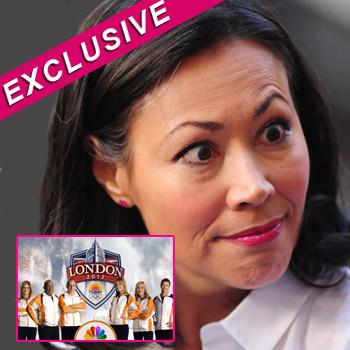 Article continues below advertisement
"Ann was supposed to be in London contributing reports, but it appears that she won't be a part of any of the Olympics coverage. Ann has hardly been on the air at all since the Aurora Colorado shooting tragedy," a show insider tells RadarOnline.com exclusively. "Ann was credentialed by the International Olympic Committee to cover the games, but she hasn't been working on anything on air so far. There are rumblings that Ann is purposefully being kept off the air during the Olympics so that viewers can become more familiar with Savannah Guthrie in her new role as co-anchor alongside Matt Lauer."
Yesterday, Curry cryptically posted on Twitter "One of my favorites: 'When I despair I remember that throughout history, truth and love have always won.' -- Gandhi."
As previously reported Curry choked back tears when she was booted from her regular spot on TODAY in June, but the former co-host is having the last laugh as the NBC morning show's ratings continue to spiral downwards.
"Ann feels completely vindicated by the TODAY show's poor ratings since she left," a source close to the situation previously told RadarOnline.com. "She feels she was fired completely unfairly and wasn't given a fair shot at the gig."
Article continues below advertisement
Last week, for the first time in a generation, Good Morning America beat TODAY in the key 25-54 demographic. TODAY appears to have beaten GMA this week as expected because of the Olympics.
"The crew really misses Ann as she has always been a delight to work with and is just so professional," the source says. "Ann was the only co-host that would ever go into the green room to meet guests who would be appearing on the show, and introduce herself so that the guests would feel more comfortable. Matt Lauer only does that when it's a big celebrity or politician. Ann was part of the morning family for over 15 years, and then one day, she was just gone, and that doesn't sit well with the crew."