Ryan Seacrest Defends Olympic Coverage Debacle, 'You Can't Please Everyone'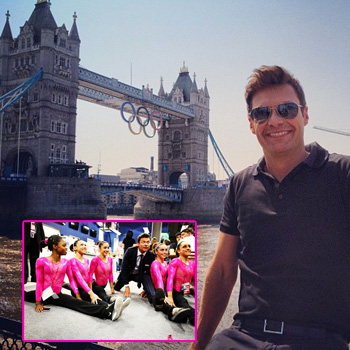 Article continues below advertisement
Despite the public lambasting, the pint-sized NBC contributor is defending both his reporting skills and the network's coverage of the games.
"As I've learned from all my years in television, you can't please everyone. I believe the huge ratings NBC has drawn for the Olympics speak for themselves," Seacrest told the Hollywood Reporter.
"Obviously, the media landscape is shifting every day, and the network is doing its best to respond to the dynamic landscape."
MORE ON:
hollywood happenings
Article continues below advertisement
"Ryan is the face of mainstream celebrity media, and there's supposed to be something sacred and pure about the Olympics. Ryan's not up to speed on the athletes in the way that they should be covered."
Not backing down to his critics, Seacrest claimed: "Olympic athletes are celebrities too, so there are similarities, though athletes are typically a lot taller," he quipped.
"We've been prepping for the Olympics for a while, as there's an enormous amount of knowledge and information to come up to speed on. We had three huge binders of info, countless meetings and briefings, and the folks at NBC Research are our friends," he told the Reporter.
Despite his protests, countless commenters on Twitter don't agree as Ryan continues to get slammed on the social networking site.
"Every time Ryan Seacrest comes on my screen, I feel like he is going to give me a phone number to call and vote for my favorite Olympian," mocked genuine sports journalist Skip Bayliss.
While comedian Andy Richter simply asked: "But seriously, Ryan Seacrest?"
"Ryan Seacrest is an embarrassment to women everywhere," wrote one critic, and: "Who better to cover the greatest athletes in the world than Ryan Seacrest...probably almost anybody," tweeted another.