Exclusive
Sports Industry Slams Ryan Seacrest: Leave The Olympic Coverage To Us!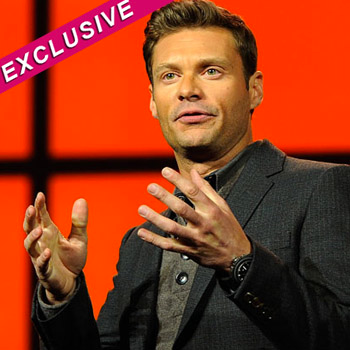 By Amber Goodhand - RadarOnline.com News Editor
Ryan Seacrest should stick to entertainment, that's what journalists in the sports industry have exclusively told RadarOnline.com.
With NBC's extensive coverage of the Olympics this year comes the new face of Seacrest, 37, who joins veterans like Bob Costas and Matt Lauer -- but athletic insiders don't feel like the E! host is up to par.
"Everyone in the industry is talking about what a bad move it was to include Ryan Seacrest on the NBC coverage this year," a journalist for a major sports network, who wishes to remain anonymous, told RadarOnline.com.
Article continues below advertisement
"Ryan is the face of mainstream celebrity media, and there's supposed to be something sacred and pure about the Olympics. Ryan's not up to speed on the athletes in the way that they should be covered."
Olympic viewers have already taken to Twitter to express their distaste at Seacrest's coverage on NBC with hashtags like #NBCfail and comments like, "I just want bbc Olympics coverage..smart commentary, focus on the sport, and no ryan seacrest."
"So now I have to watch Ryan Seacrest every New Year's Eve AND every olympics too? #NBCfail," another tweeter wrote.
"Ryan has enough on his plate with the Kardashians. NBC really failed by sensationalizing the games in a mainstream way by plastering Ryan's face all over the Olympics," the insider said.
"It's a slap in the face to sports and athletics and those who spend their life devoted to covering them."