Michael Phelps & Team USA Make A Splash With 'Call Me Maybe' Video!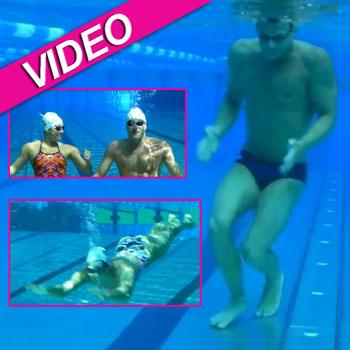 Michael Phelps and Team USA 2012 are the latest group to get their Milli Vanilli on to the song of the summer, Carly Rae Jepsen's Call Me Maybe, and we've got the clip for you right here on RadarOnline.com.
In the clip, we see the Aquaman, as well as ace swimmers such as Ryan Lochte, Missy Franklin. Teammates Alyssa Anderson, Kathleen Hersey and Caitlin Leverenz organized the trendy project.
Article continues below advertisement