American Idol: Ryan Seacrest Sick, But Singers Healthy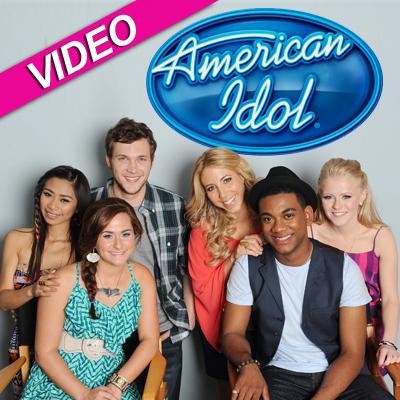 In addition to the Queen songs, the contestants got to perform a song of their own choosing.
Gospel singer Joshua Ledet doesn't look likely to go after receiving two standing ovations Wednesday for his brilliant interpretations of Queen's Crazy Little Thing Called Love and India. Arie's Ready for Love.
"Is it bad for me to say Joshua's part of the show is my favorite part of the show?" Jennifer Lopez asked of the 20-year-old Louisiana native, while Steven Tyler said, "I smell the finish line for you, my friend."
Article continues below advertisement
Randy Jackson was high on Skylar Laine, who stayed strong singing Queen's The Show Must Go On and Jason Aldean's Tattoos on This Town.
"I am a ginormous fan," Jackson said of the 18-year-old Mississippi native.
Hollie Cavanagh's renditions of Queen's Save Me and Miley Cyrus's The Climb divided the judges.
Randy proclaimed, "That's the Hollie we love," but J.Lo used her words to dole out advice to the 18-year-old Texan.
"I just feel like I want to see you enjoy it more … I want to see you smile for real," she said. "I want to see you get upset for real ... I still feel like you're over thinking."
Watch the video on RadarOnline.com
As for Ryan, the erstwhile host was reportedly ill to the point he almost didn't make it to the show, didn't wear a tie, and made subtle references to his malady during the program. He tweeted afterwards, "Feeling better now. Thnx throat coat. Fun show tonight."
Someone's getting eliminated when American Idol's 11th season continues Thursday at 8/7c on Fox.