Exclusive
The Story Behind Ann Curry And Matt Lauer's Icy TODAY Reunion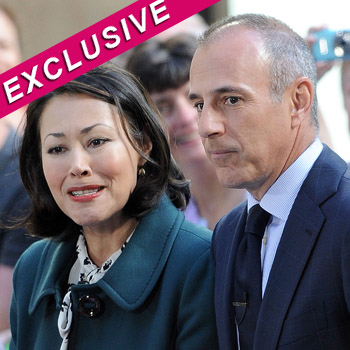 Article continues below advertisement
"They worked closely together as co-anchors for a year and Ann feels Matt just turned his back on her and washed his hands clean when he could have maybe stepped up and stood up for her when the chips were down."
As RadarOnline.com previously reported, Curry practically stonewalled Lauer and his awkward attempts at small talk in her first appearance on TODAY since she was replaced with Savannah Guthrie earlier this summer.
Curry, 55, was on to deliver a feature segment about Olympics still photographer Adam Pretty, when Matt, 54, gregariously said to her "Good morning, Ann, nice to see you."
After returning the "Good morning," she delved right into her segment.
At the end of the segment, Matt, like an old pal, told Ann again, "Good to see you."
She responded only with a perfunctory nod.
"Ann really feels very let down by Matt and has no desire to buddy up to him," the source says. "She feels he stabbed her in the back and that she was made the scapegoat for the TODAY show ratings fall.
Article continues below advertisement