Exclusive
Gary Giordano 'Is Trying To Cash In On Robyn Gardner's Disappearance' Says Boyfriend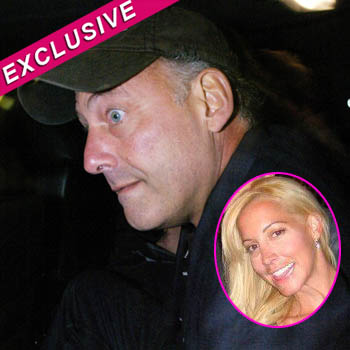 Article continues below advertisement
However AmEx has stated that when someone is presumed dead, a claim is not evaluated until 365 days after the incident, which is still two months away, and Gardner's boyfriend is shocked that Giordano has had the brashness to cash in on Robyn's disappearance when so much is still unknown.
"It upsets me that he is trying to exploit her," Richard Forester told RadarOnline.com in an exclusive interview on Monday. "There has been no declaration of death so this is just a ridiculous lawsuit.
"I feel it is awful that he is trying to cash in on her disappearance and it supports the negative public view of him," explained Forester, who added that at least Giordano's greedy actions will keep Robyn's name out there and make sure people don't forget about her.
"The original policy was for $1.5 million and now it is $3.5 million, I don't know where the extra claim has come from but maybe he is hurting financially, I don't think he'll get the money either way," Forester added.
Article continues below advertisement
The very existence of the insurance policy was one of the disturbing things that caused police in Aruba to suspect Gary of foul play in the first place.
As RadarOnline.com previously reported, Giordano was released from an Aruban prison in November. Authorities considered him to be the prime suspect in 35-year-old Gardner's murder, but failed to find enough evidence to charge him.
The couple, who met on an adult dating site, went on a last minute vacation to the Caribbean island, which ended in tragedy when Robyn vanished, allegedly while snorkeling, on August 2, 2011.