Robyn Gardner's Boyfriend Fears For The Worst, Reveals Last Facebook Messages She Sent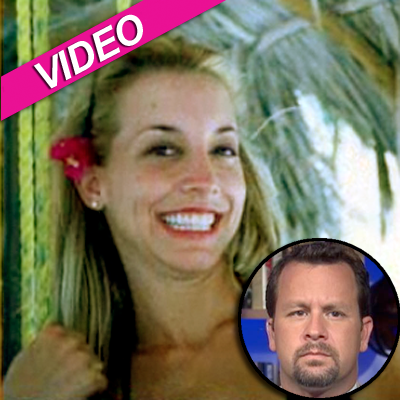 The boyfriend of the missing Maryland woman last seen in Aruba more than a week ago told The Today Show on Wednesday about how he fears the worst based on the suspect's past, how he's skeptical of the man's story and details his last communication with her before she vanished.
As RadarOnline.com previously reported, authorities arrested Gary Giordano, 50, as he tried to leave Aruba last Friday after he reported that the 35-year-old woman, Robyn Gardner, disappeared while snorkeling during the afternoon hours of August 2. (Besides detecting holes in Giordano's story, detectives discovered the man has a criminal record and a history of alleged violence against women, as two separate women had filed restraining orders against him.)
Article continues below advertisement
Gardner's boyfriend, Richard Forester, told Matt Lauer he doesn't "accept for one minute" that Robyn "was snorkeling."
Forester said Gardner has "never been a fan of snorkeling. She wasn't that interested. She is a swimmer, but would prefer to be in a pool."
"She's too concerned about her hair, about her makeup -- at this point in the day, being in a place like Aruba, she's probably had a couple of drinks and she's not going to stop to go swimming in the ocean ... she's probably getting ready to go out to dinner, out for the evening.
Asked if he was fearful Giordano had harmed Gardner, Forester said, "Very much so.
"I've had people come out from his past who have contacted me and told me some pretty bad details, so I definitely have a very bad feeling," Forester said. "At the same time, I just try to stay optimistic and hopeful that she'll be back and returned safely."
Forester said Gardner had originally told him she was headed to Florida, then sent him an e-mail claiming she was changing her plans and head for Aruba instead.
Article continues below advertisement
Forester said his final communications with Gardner to-date came via a Facebook post in which she posted the phrase "This sucks.
"I didn't get it until the morning when I got to work. I questioned her, but she didn't respond," Forester said.
Forester said that hours later -- on the day she was reported missing -- Gardner "sent me an inbox message on Facebook saying, 'I love you, I care about you and we'll talk about this and sort it out when we get back.'"
The case has drawn attention from its' similarities to the case of Natalee Holloway, the pretty blonde American woman who vanished in Aruba six years ago. Holloway has never been found, and a suspect in her disappearance, Dutchman Joran van der Sloot, remains behind bars in Peru, accused of murdering another woman.
Visit msnbc.com for breaking news, world news, and news about the economy
RELATED STORIES: