Memories Of Natalee Holloway; Maryland Woman Now Missing In Aruba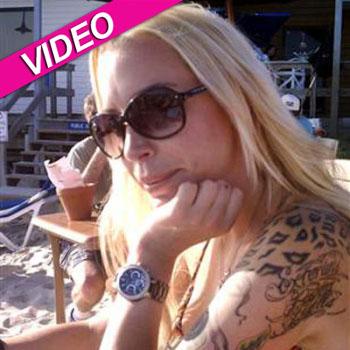 By Neil Woulfe - RadarOnline.com News Director
In a case sadly reminiscent of Natalee Holloway, another American woman has gone missing in Aruba.
Aruban authorities say 35-year-old Robyn Gardner of Frederick, Maryland was last seen August 2 at the Renaissance Aruba Resort and Casino in Oranjestad.
The Aruba Prosecutor's Office said Gary Giordano -- an American man traveling with Gardner -- told authorities he went snorkeling with Gardner behind Nanki Country Club, but when he signaled her to return to the beach, she never came out of the water.
Article continues below advertisement
Authorities have detained Giordano, 50 , as they continue their investigation.
Giordano "emphatically denies" any wrongdoing, his lawyer Michael Lopez said in a statement. Giordano had planned to leave Aruba on Friday because he was told he wasn't a suspect and didn't have to stay.
However, police decided to detain Giordano as he attempted to leave "for further questioning on the possible drowning of the woman," the prosecutor's office said.
Giordano has a criminal record that includes accusations of domestic violence.
In Frederick, MD., Gardner's boyfriend of two years, Richard Forester, said he just wants her back. He says the couple argued, but made up before she left for the trip.
"The last message I got from her was 'I love you. We will talk and sort things out when I get back'," said Forester.
Forester originally thought Gardner went to the Caribbean with a friend. Now, he believes the man in custody is someone she met online and was secretly dating.
Article continues below advertisement
Joran Van Der Sloot: 21 Reasons He's Guilty, From Peruvian Detective
While the case is not a murder investigation, Aruban officials believe Giordano played some role in her disappearance.
In an eerie coincidence, Gardner had been staying in the same resort town where Natalee Holloway disappeared from back in 2005 while she was on a high school graduation trip.
Holloway has never been found. The chief suspect in the case -- Dutchman Joran van der Sloot – remains in custody in Peru in connection with the murder of another woman.