Exclusive
Skeleton In Chimney Solves 27-Year Mystery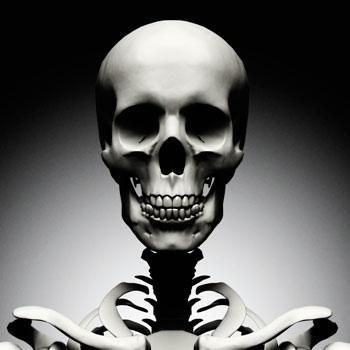 A skeleton that was discovered wedged in the chimney of a historic bank building has finally solved the mystery of a missing person that disappeared 27 years ago.
The remains, which were discovered back in May in Abbeville, LA. have been identified as Joseph Schexnider, who went missing in 1984, according to CNN.
Schexnider disappeared just prior to a court appearance where he was scheduled to face charges of stealing a car, and it was presumed the then 22-year-old had gone on the lam.
Article continues below advertisement
Schexnider's remains were found stuck in the chimney along with a cigarette lighter and gloves, and it remains a mystery as to how he got stuck there.
If the hapless criminal was planning a bank heist, it's unlikely he would have succeeded by accessing the chimney as it was actually closed off from the bank.
Abbeville Police Lt. David Hardy said the cause of death was likely dehydration and starvation.