Exclusive
James 'Whitey' Bulger's Ex-Neighbor Reveals Details Of His Life Before Going On The Run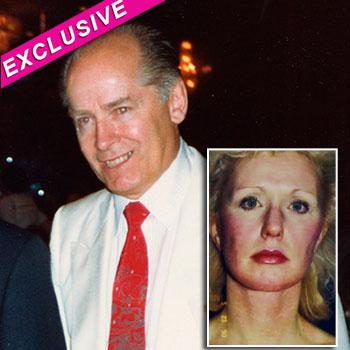 By Cliff Renfrew - RadarOnline.com Staff Reporter
A former Massachusetts neighbor of gangster James 'Whitey' Bulger and his girlfriend Catherine Greig has told RadarOnline.com: "It was common knowledge that they lived here and it appeared that they were not trying to hide."
Bulger, 81, and Greig, 60, fled their quaint home in the beach town of Quincy in 1995 ahead of his federal racketeering and murder indictments.
Article continues below advertisement
The legendary crime boss and his girlfriend were finally arrested 16 years later in Santa Monica where they had been living in a low key apartment building.
Their former neighbor told RadarOnline.com: "We thought that he was dead by now – his girlfriend was a really nice lady.
"It was common knowledge that they lived here and they were not trying to hide or anything like that.
"Everybody knew who he was and we figured that he must have been giving the FBI information and that is why he was being left alone.
"He was always smartly dressed and polite but he kept to himself - his girlfriend was always more friendly.
"She was an attractive blonde who had two black poodle dogs that she used to walk around the neighborhood – groomers would bring other dogs to her house sometimes too.
"He would drive off in his car to meet his friends in South Boston – Quincy is an inlet which is connected to the mainland by a Causeway.
Article continues below advertisement
"James would spend a lot of time working on renovations at the home which was bought in Catherine's name – it was never sold after they left and turned into a rental property.
"Everyone living in this area knew he had mob connections so nobody asked any questions – there were rumors that she was forced to stay with him but she always looked happy.
"I don't believe stories that they had plastic surgery to change their looks they were two good looking people back then.
Lindsay's Rooftop BBQ Party - Photos
"The FBI should have arrested the guy a long time ago but somebody turned a blind eye, that's for sure, I hope that she does not go to jail for a long time though."
Greig, a onetime dental hygienist, has been the owner of record of the gray frame house at 16 Hillcrest Road since Sept. 11 1986, property records show that she paid $160,000 cash for it.
Article continues below advertisement
It is believed that the couple fled the house and the area in January 1995 after receiving a tip from former FBI agent and murderer John Connolly that they were going to be arrested.
Authorities believed that they fled to Chicago and then went overseas before they were finally apprehended in Santa Monica – Bulger was number two on the FBI's Most Wanted List – right behind Osama bin Laden. (When bin Laden died, he became number 1).
After 16 years on the run he will face a federal judge in a Los Angeles courtroom Thursday to face charges of murder, conspiracy to commit murder, narcotics distribution, extortion and money laundering, among others.
Bulger, who inspired aspects of Jack Nicholson's character in the Oscar-winning 2006 film The Departed, has appeared on the FBI's Ten Most Wanted list - with a $2 million reward for key info - in connection with 19 murders he's tied to.